Flawless makeup requires both amazing foundation and the skill needed to make it look like you aren't wearing anything at all. But if sharing foundation tips in polite company seems like risky business, that's because it is. Think about it: when was the last time anyone walked up to you at a part to ask what brand of foundation you were wearing? That's why we called in beauty experts to provide us with 8 of their best tricks to help achieve the most natural-looking foundation that doesn't look at all like foundation.
[Photo: Imaxtree]
Prep your skin with a warm washcloth.
How well you treat your skin before your makeup application really will determine how smoothly it goes on. "To begin, use a wet hot washcloth on your face," says beauty expert Cherie Corso. "This relaxes the skin and helps the foundation move with your face. Just put it on your face for a few minutes and then moisturize before applying foundation."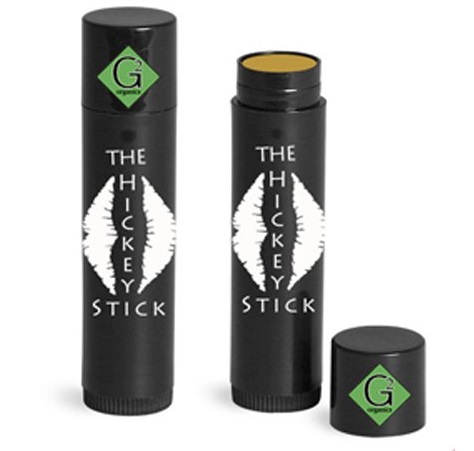 Cover noticeable blemishes first.
Even a foundation that offers intense coverage can only do so much. Before you apply foundation, use a concealer like The Hickey Stick, which covers and primes pimples, bruises and scars and helps heal them with nourishing vitamin E. This lays the groundwork so your foundation can truly work its magic.
Focus on four areas.
Unless you're purposely going for that fetching streaky look, never load your foundation brush with product and then simply apply it to your face, says makeup artist, beauty expert and educator Margina Dennis. Instead, Dennis recommends focusing on four key areas: the forehead, cheeks and chin. Apply foundation with sponges or fingers and then blend it in with a flat foundation brush.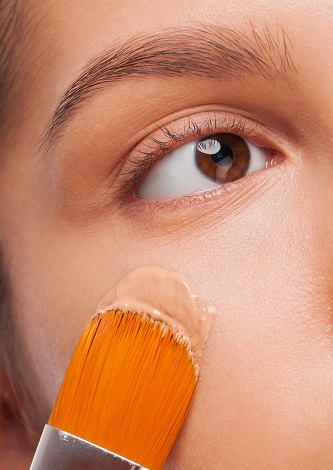 Blend downward so you don't highlight peach fuzz.
Don't you just hate it when your foundation makes peach fuzz look even more noticeable?  If you're using liquid foundation,  Jo Levy, professional makeup artist and beauty expert at Jo Levy Makeup, says applying your makeup with downward strokes is the way to go. "Use downward strokes when applying with a flat, foundation brush," Levy says. "This will allow the foundation to easily blend into the tiny, fine hairs on the skin, laying them flat. If you apply in upward strokes, you may find that the delicate, peach-fuzz hair on skin begins to raise up a bit making the foundation more evident on the skin."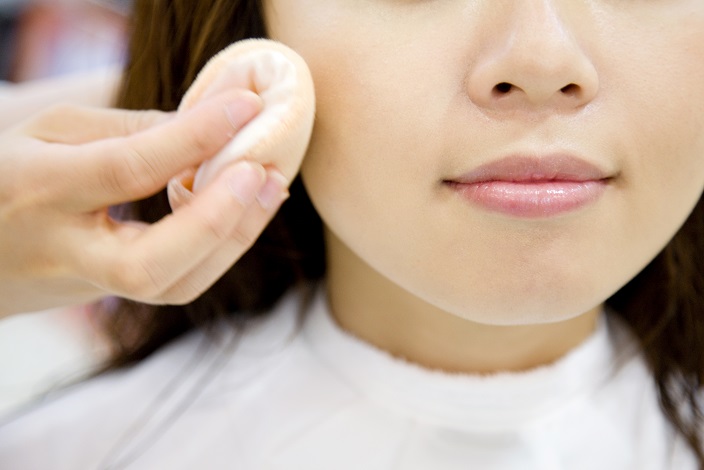 Otherwise, blend outward.
"When applying a liquid of cream foundation, always begin by applying from the center of the face and then blending outward as we tend to accumulate the most discoloration along the nose, chin, inner cheeks and forehead," Levy says.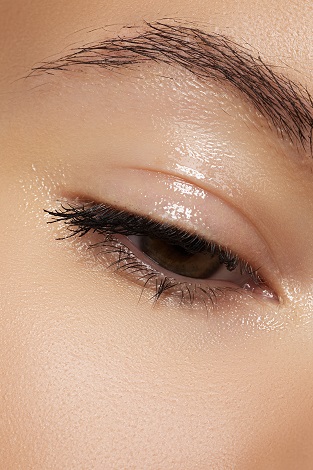 Use foundation on your eyelids.
All out of eyeshadow base? No worries, your foundation has you covered. "In a pinch, foundation works great as an all over eyeshadow base to help prep for a long lasting finish," Levy says. "Apply a very sheer coat over the entire lid (from lash line to just underneath brows). This will help eradicate any redness or discoloration."
Bought the wrong shade? There's a cheap solution for that.
If you accidentally purchased foundation that's way too light for you, there's no need to walk around looking like a ghost--or to shell out another $30 for a brand new formula. "If you need to adjust the shade of your foundation but don't want to purchase another whole bottle, apply a few drops of your favorite liquid bronzer or highlighter in a bronze or golden shade to warm up and slightly deepen the foundation color,"Levy says. "This trick works great during the summer season as we naturally tend to increase color by a shade or two."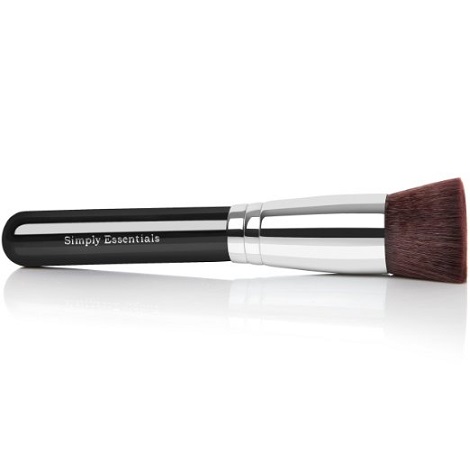 Use this brush to achieve an 'airbrushed' look.
There's a reason why people spend a fortune getting airbrushed makeup applied at a professional studio: it looks and feels incredible, which is to say, totally natural but glam. "For the closest thing to an airbrush effect on skin (full yet natural looking coverage), apply your medium to full coverage foundation using a round and flat kabuki shaped brush," Levy says. "First, apply a dime sized amount to the back of the hand and then dab the flat end of your brush onto your hand to disperse the formula. Blend onto skin using circular motions starting from the center of the face, blending outward. This type of brush allows you to blend quickly with great control as you build coverage."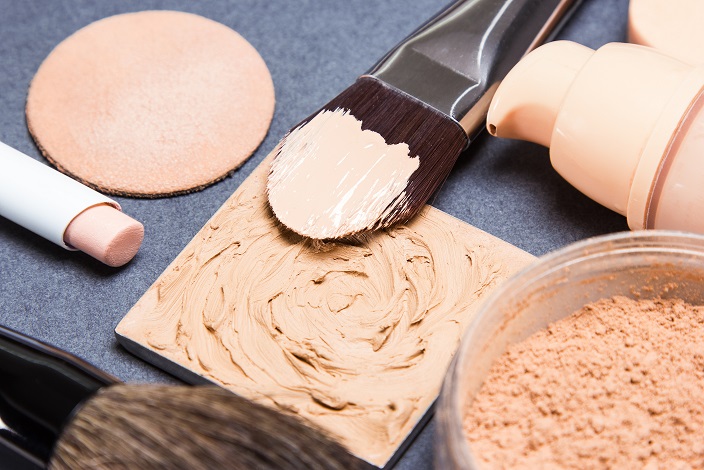 Don't forget to get your glow on.
Some foundations leave our skin looking too matte and too flat. Take back your angles and radiance with this simple trick: "To create subtle glow to the skin, apply a liquid shimmer or liquid primer under your makeup, apply your makeup over, and then apply a bit of highlight only to the high plains of the face," Dennis says. "This will create a more natural glow to the skin."