Most brides want to both look and feel their best when they walk down the aisle. And while exercising is certainly important, you also want to eat the right foods to stay healthy in
the months and days leading up to the wedding. Here are some simple diet changes to make as soon as you say yes to the love of your life.
Don't skip meals.
Never go more than three to four hours without a meal or a snack, says Linzy Ziegelbaum of LNZ Nutrition. "Although it may seem like skipping meals helps with weight loss it will have the opposite effect. Skipping meals
can lead to over eating later on and a slower metabolism. I recommend preparing in advance and always having healthy snacks on hand for when hunger hits."
Add magnesium-rich foods.
Most individuals are deficient in magnesium creating stress and anxiety--not what one wants before a wedding or during the big day, says Lori Shemek, PhD, CEO and founder of DLS HealthWorks. Foods high in magnesium
include: spinach, chard, yogurt, almonds, black beans, avocado or banana.
Reduce or avoid sugar.
Sugar is inflammatory--low-level inflammation is the core cause of most illness, disease, faster-aging and weight gain, says Dr. Shemek. "Sugar also depletes energy and vitality."
Keep sodium low and potassium high.
Excess sodium can play a significant role in water retention, says Gisela Bouvier of Team Fit. "A few days before your wedding, make sure to keep intake of sodium low and increase your intake of potassium. Potassium is a powerful micronutrient and electrolyte which helps to balance sodium levels and also increases urine production. Increase your intake of dark leafy greens, avocado, and tomatoes to ensure adequate potassium intake and less fluid retention."
Drink half your body weight, in ounces, daily.
If you weight 120 lbs. drink a minimum of 60 ounces daily, says Dr. Shemek. "Water is
required for every process in the human body."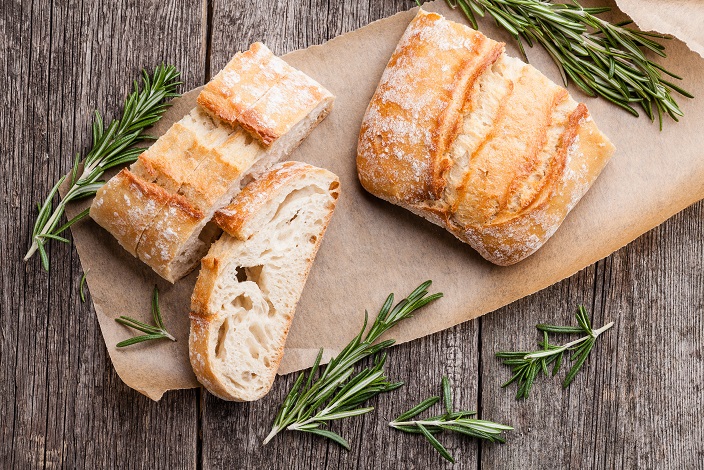 Reduce your carb intake.
Complex carbohydrates are an essential component of our daily intake and nutritional
needs, says Bouvier. "However, they also make us retain fluid due to water being pulled
in with glycogen when it is stored in the liver and muscles. I recommend reducing your
intake of carbohydrates 2 to 3 days before your wedding to help significantly eliminate
excess water weight."
Add in whole grains.
Select breads and pastas with "whole grain" as the first ingredient—whole grains such as freekeh, wheat berries, bulgur, barley, says Rebecca Lewis, in-house dietitian at HelloFresh.
Eat plenty of veggies.
Ensure your plate has proper portion sizes, says Lewis. Grains should only make up one-fourth of your plate--opt to fill up on healthy and antioxidant rich fruits and veggies instead. "A balanced and varied diet full of fruits/vegetables, whole grains, and lean
meats will make you feel vibrant, nourished, and allow you to glow from the inside out!"
Skip cruciferous vegetables.
There is a reason why these vegetables (broccoli, cauliflower, Brussel sprouts, etc.) have a reputation for being stinky, says Tory Tedrow, RD, CNSC of Sugar Checked. "They contain high amounts of sulfur compounds that cause gas, particularly gas that smells like rotten eggs. You can avoid the smell and bloating these cause by temporarily avoiding these veggies."