Harley Pasternak is a celebrity trainer (Lady Gaga, Kim Kardashian), nutritionist, New York Times Bestselling author, star on "Revenge Body with Khloe Kardashian" on E!, and regular contributor on Good Morning America on ABC. His latest partnership is with Undeniably Dairy.
Summer's warm, sunny months and longer days offer the perfect opportunity to reset your diet and exercise routine. By pairing healthy, seasonal foods (local if possible) with sources of high-quality protein like dairy and fish, healthy fats like avocado and nuts/seeds, fibrous foods like vegetables and whole grains, along with adding in plenty of walking and other outdoor fitness activities, you can shape a satisfying and enduring lifestyle that can continue well beyond the summer.
In my practice, I tell my clients – many of whom are actors and musicians who recognize how they look and feel impacts their work – that a few simple nutrition and exercise steps can make a real difference. And these are especially easy to adopt in the summer.
Nutrition Tips
Eat seasonal foods
It's all about balance and starts in the kitchen. Adopt a nutrition plan that takes advantage of summer's nourishing and delicious options at farmers markets, in produce aisles and pair them with high-quality protein food sources, such as those in the dairy case like strained yogurt and milk, fish and eggs. Follow a daily diet of three meals and two snacks that include high-quality protein. I've always been a big fan of using real dairy as part of my meals and snacks, but especially since I traveled to ten of the healthiest countries – and found that eight of the 10 follow dairy-based diets that include milk, cheese and yogurt.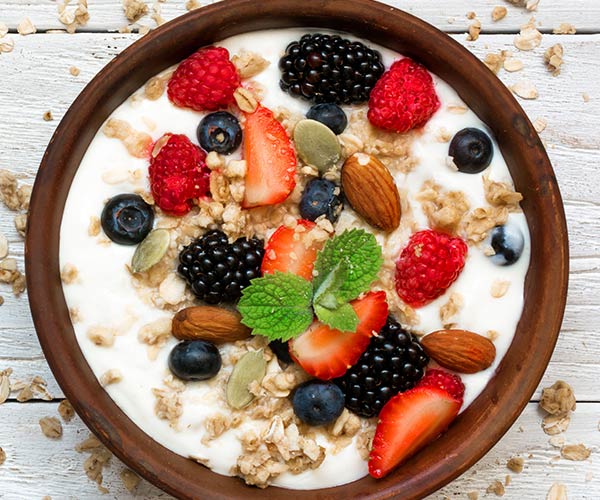 Don't skip breakfast.
Start with a smoothie with a base of milk, yogurt and/or whey protein, then add fruits, veggies and healthy fat like chia seeds or avocado. This is also a great post-exercise option for those high-intensity exercisers as the protein in dairy helps rebuild and repair muscle after intense exercise, plus dairy's nutrients help promote overall nutritional status and bone health.
Un-diet.
Avoid restrictive diets that often sabotage your fitness goals. Focus on eating a variety of foods from all food groups – fruits, vegetables, dairy, whole grains, lean protein – and you will get all the nutrition you need.
Exercise Tips
Get up and walk.
Whether hitting the beach or a park trail, use an activity monitor and strive to reach 12,000 steps a day – and 14,000 if you're trying to lose weight. Walk and talk with friends. Take the stairs.
Make fitness an all-day pursuit.
Since summer is busy, schedule shorter compound exercises to develop several parts of the body. Mix strength-building and cardio. As the weather gets nicer, move outside of the gym and pursue such activities as gardening, jogging, hill climbing and outdoors sports like beach volleyball. But don't do the same exercise every day. (And remember to stay hydrated.)
Build a fitness toolbox
Just as you can't build a house with just a hammer, employ "tools" that include cross-fit with elements of yoga, pilates and resistance exercises.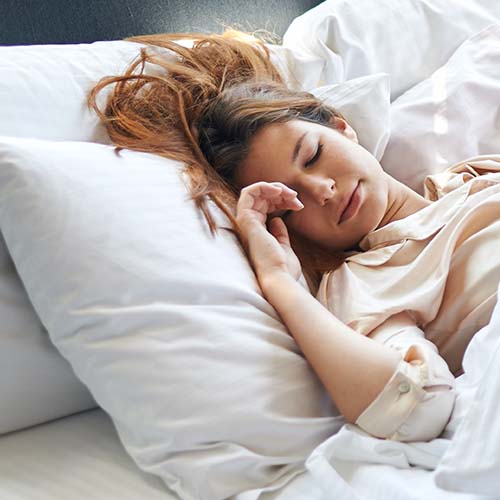 Lifestyle Tips
Get enough sleep
Aim for getting at least seven hours of sleep a night. Poor sleep – less than 6.5 hours of sleep – relates to higher body fat, studies find.
Unplug
From your cellphone, your laptop, your tablet – indeed, any technology for at least an hour a day. The continual alerts and pings mess up our sleep patterns, appetite and our happiness.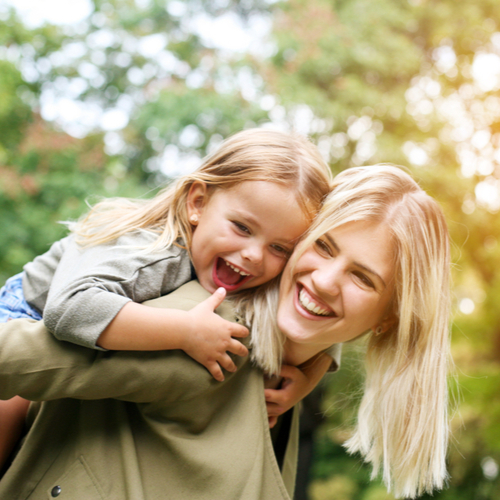 Have fun
Avoid the angst of guilting yourself to meet your fitness and diet goals--especially in summer. You can burn calories playing beach volleyball or just sightseeing. Adopting these summer tips will (I assure you) ensure that you enjoy the healthy opportunities the warm, sunny months deliver.