Weddings cost a pretty penny, so why not save by renting some of the day's essentials? Here are nine items you should definitely consider not buying for the big day.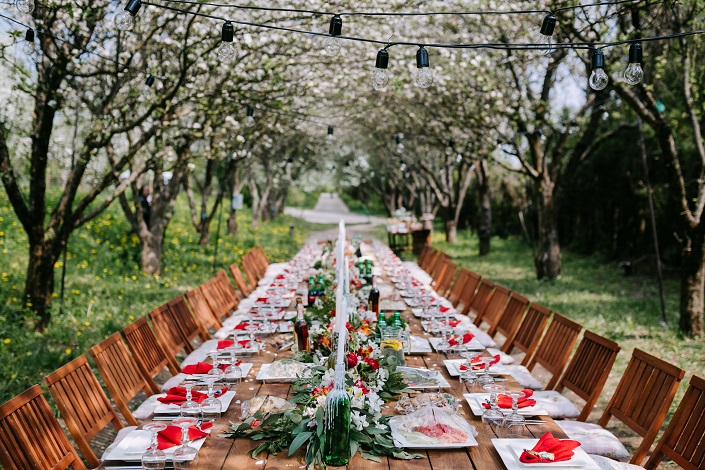 Tables & Chairs
If your venue is a blank space, then you'll need tables and chairs for your guests to sit at during dinner and when they want to take a break from dancing.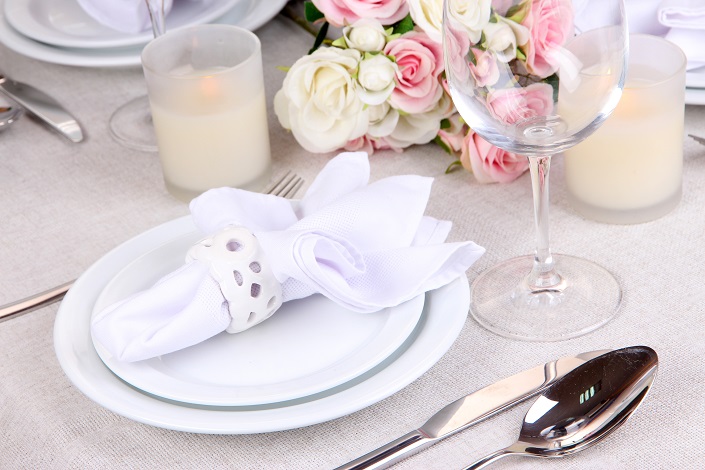 Table Linens
Of course, you'll need to cover those tables with some beautiful linens. While it might be tempting to buy tablecloths and napkins under the guise of using them again at future parties, what are the odds of this actually happening? Plus you have to deal with cleaning and storing them when not in use. It's easier to simply rent them.
Bridesmaid Dresses
One of the biggest expenses for bridesmaids is the dress, which they almost always wear just once. Instead of asking them to shell out hundreds of dollars, look into renting dresses from a site like Rent the Runway, which has designer dresses and gowns that are worth thousands of dollars, but can cost your maids as little as $75 to rent.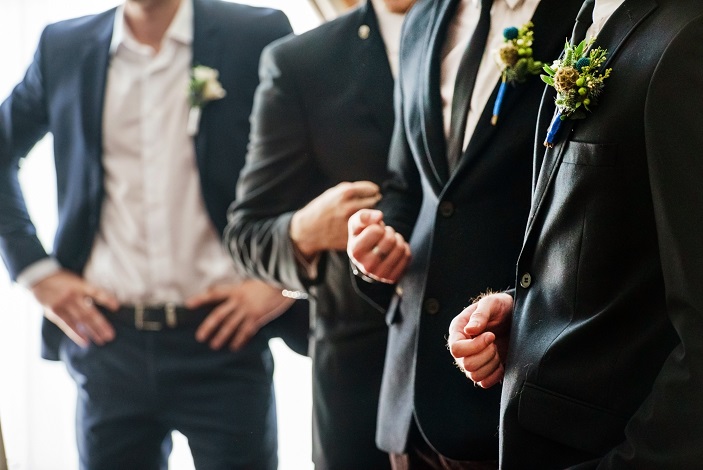 Tuxedos
Unless you are invited to a lot of black tie events, there's no need to buy your groom's tuxedo.
Accessories
If you need a necklace, earrings or headpiece to complete your wedding look, and can't borrow it from a family member or friend, head over to Happily Ever Borrowed to rent an array of accessories for yourself and your maids.
Shoes
Would you love to wear a pair of blue Manolos on your big day, just like Carrie Bradshaw, but it's not in your budget? You can rent designer shows at Just Soles for a fraction of the price it would cost you to buy them.

[Photo: Erich McVey]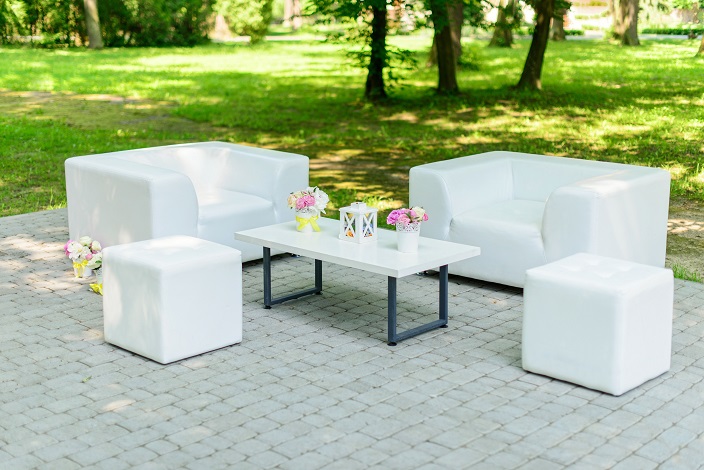 Lounge Furniture
If you want to create a lounge-type atmosphere at the reception where guests can relax and mingle when not dancing, definitely rent the necessities to make that happen, such as couches, chairs and ottomans.
Tent
While renting a tent can be pricey and it might be tempting to just go to Home Depot to buy a few to create an outdoor wedding space, don't do it. You'll want a professional to install the tent for you to make sure it stays upright during the entire event.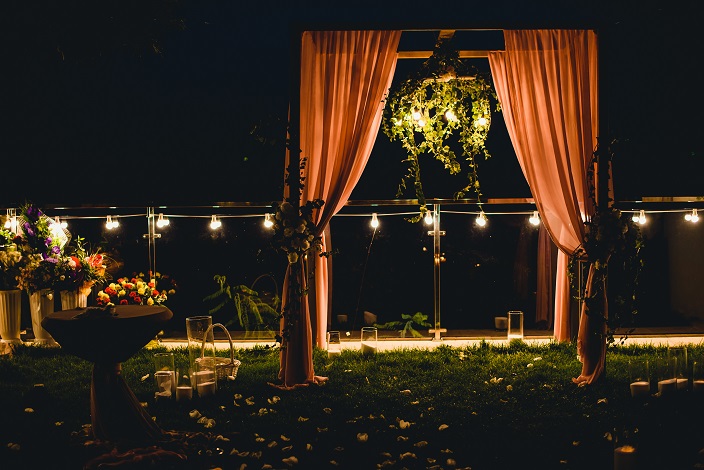 Lighting
If you want to create some extra ambiance, rent lanterns, chandeliers, pendant lamps and the like.