Seth Rogen and James Franco
Rogen and Franco have starred in tons of movies together, including,
Knocked Up, The Interview, This Is the End, Pineapple Express and The Sound and the Fury
.
[Photos: Splash News]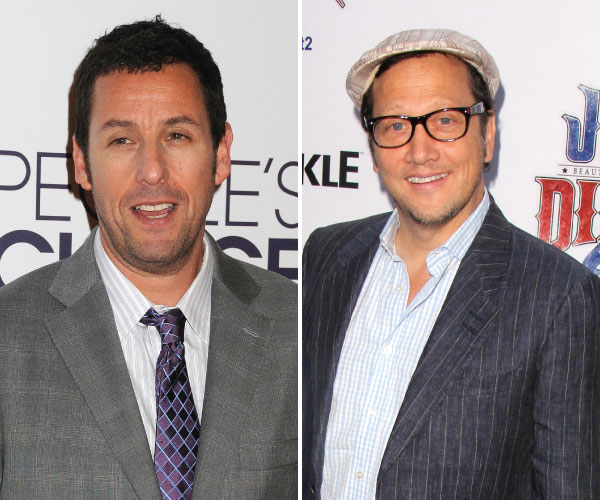 Adam Sandler and Rob Schneider
BFFs Sandler and Schneider have starred in these movies together: The Waterboy, Big Daddy, Deuce Bigalow: Male Gigolo, Little Nicky, The Animal, Mr. Deeds, Eight Crazy Nights, The Hot Chick, 50 First Dates, The Longest Yard, Deuce Bigalow: European Gigolo, Grandma's Boy, The Benchwarmers, Click, I Now Pronounce You Chuck and Larry, You Don't Mess With The Zohan, Bedtime Stories and Grown Ups.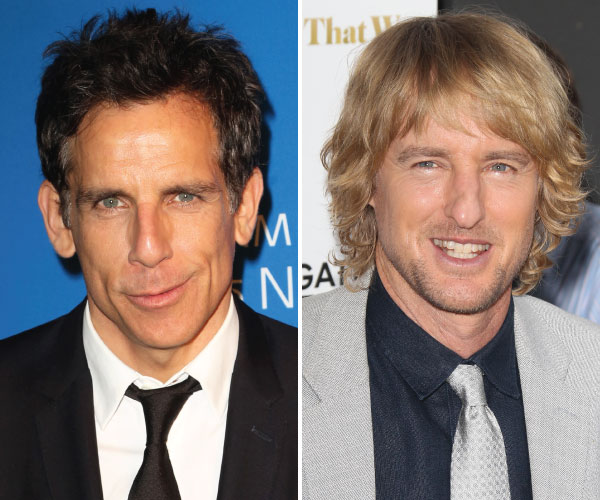 Ben Stiller and Owen Wilson
Stiller and Wilson have starred in these movies together: The Cable Guy, Permanent Midnight, Meet the Parents, Meet the Fockers, Little Fockers, Starsky & Hutch, Night at the Museum trilogy, Zoolander, Zoolander 2, The Royal Tenenbaums.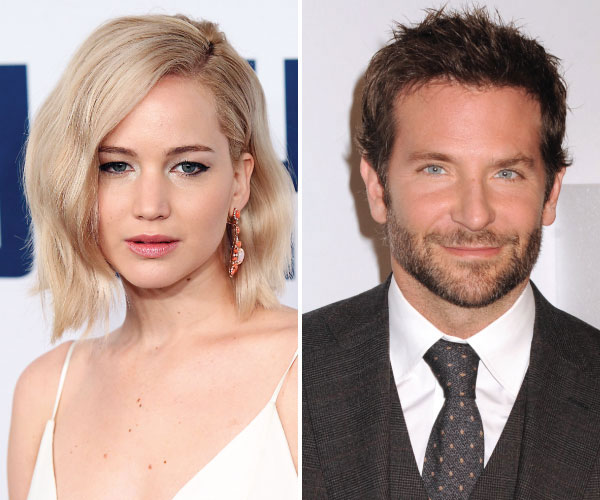 Jennifer Lawrence and Bradley Cooper
Lawrence and Cooper have starred in these movies together: Silver Linings Playbook, Serena, American Hustle and Joy.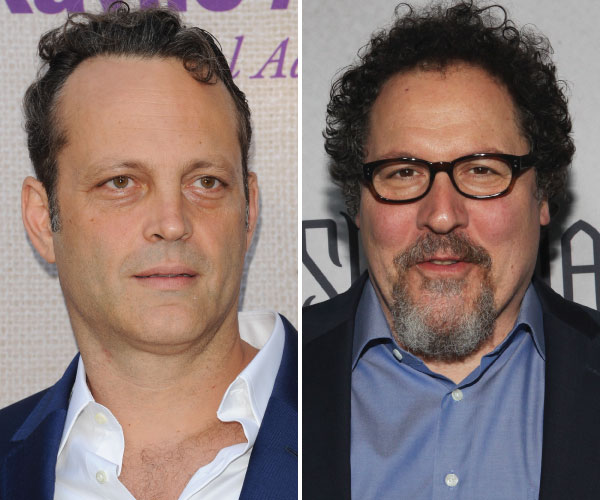 Vince Vaughn and Jon Favreau
Best friends Vaughn and Favreau have starred in these movies together: Made, Couples Retreat, Swingers, Four Christmases, Rudy, The Break-Up and Wild West Comedy Show 30 Days & 30 Nights – Hollywood to the Heartland.
Johnny Depp and Helena Bonham Carter
Depp and Bonham Carter have starred in these movies together: Dark Shadows, Alice in Wonderland, Sweeney Todd: The Demon Barber of Fleet Street, Corpse Bride, Charlie and the Chocolate Factory and The Lone Ranger.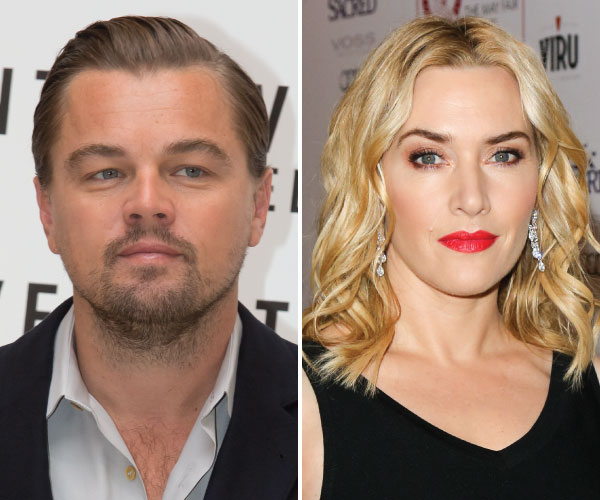 Leonardo DiCaprio and Kate Winslet
DiCaprio and Winslet famously starred in Titanic together and linked back up for Revolutionary Road.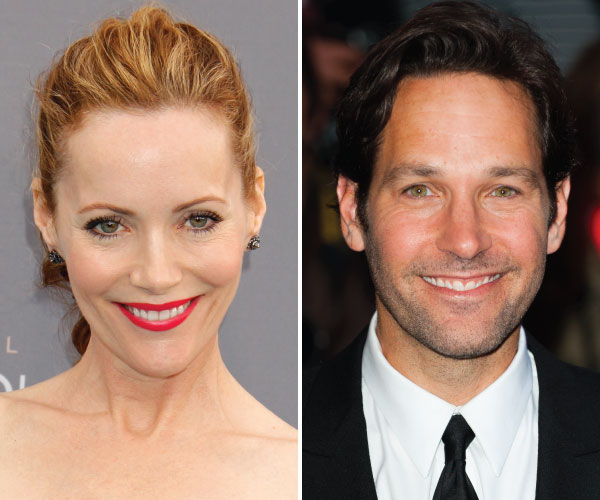 Leslie Mann and Paul Rudd
Mann and Rudd both starred in The 40-Year-Old Virgin and played a married couple in Knocked Up and This Is 40.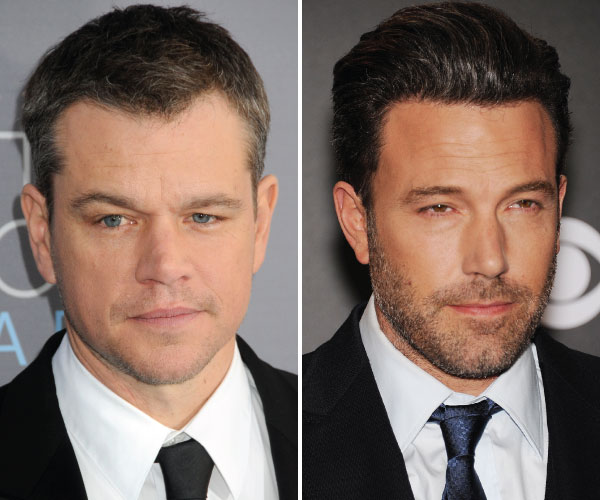 Matt Damon and Ben Affleck
Damon and Affleck have had their fair share of starring in movies together. Here's where you can see them on-screen together: Good Will Hunting, Glory Days, School Ties, Jersey Girl, Dogma and The Third Wheel.