We see you--girls loading up your cart at Sephora with one brand and one brand only: Urban Decay. You own *more than one* Naked palette, you freak out every time one of their Vaults sells out, and you have a drawer full of their 24/7 liner pencils at home. You wouldn't dare go outside with at least one coat of Perversion mascara, and you bought all of Wende's favorite shades when the new Vice lipsticks launched.
Okay, hotshot--do you own ALL of the items that a diehard Urban Decay fan should have? Click through the slideshow to find out -->
The Naked Eyeshadow Palette
This one is a no-brainer! The Naked Eyeshadow Palette ($54) is the game-changing, bestselling palette that so many brands have tried to copy since it's launch. The eyeshadow shades are universally flattering on women of different skin tones, and the Naked palette has thousands of 5-star reviews on the Urban Decay site.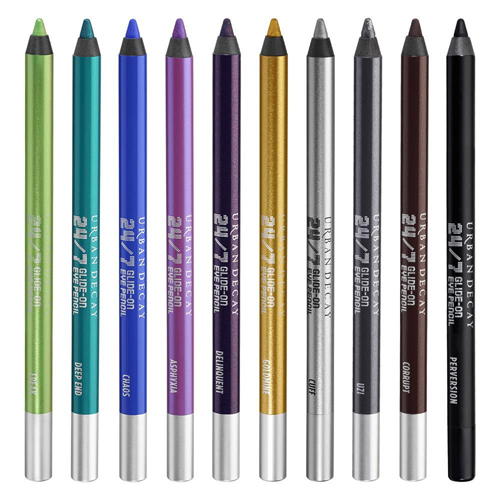 24/7 Glide-On Eye Pencils
The brand also sells these 24/7 Glide-On Eye Pencils ($20) like crazy--every 10 seconds, to be exact. The creamy liners go on easy and stay on all day, are waterproof and come in 40 shades. They're also an Allure Best Beauty winner.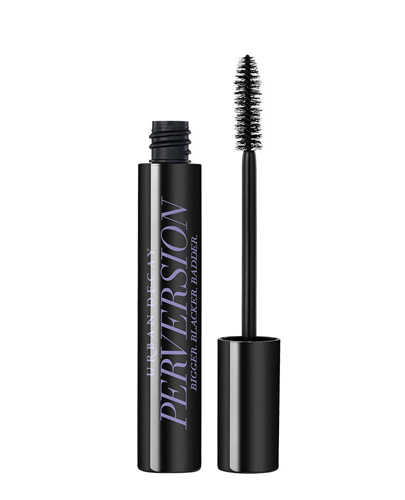 Perversion Mascara
Named after their iconic black nail polish from the 90s, Urban Decay's Perversion Mascara ($22) is the "blacker than blacker" mascara that "gets you sexed up in one stroke," according to Urban founder Wende Zomnir. You really only need one layer of the stuff to look amazing--and that's according to the *hundreds* of 5-star customer reviews on both Urban Decay and Sephora.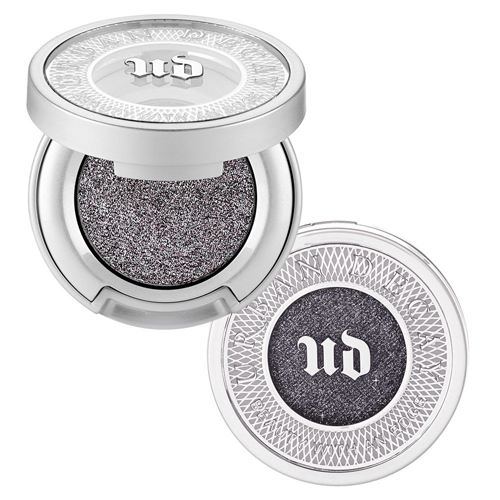 Moondust Eyeshadow
Glitter eyeshadow lovers cannot and should not live without the brand's Moondust Eyeshadow ($21). It has over 621 5-star reviews on Sephora and Urban Decay's website, where it has been lauded for being everything from "beautiful," to "creamy," "super pigmented," and "long lasting."

The good news just got better, because the brand just launched a Moondust palette of 8 shades. Get one before they *inevitably* sell out.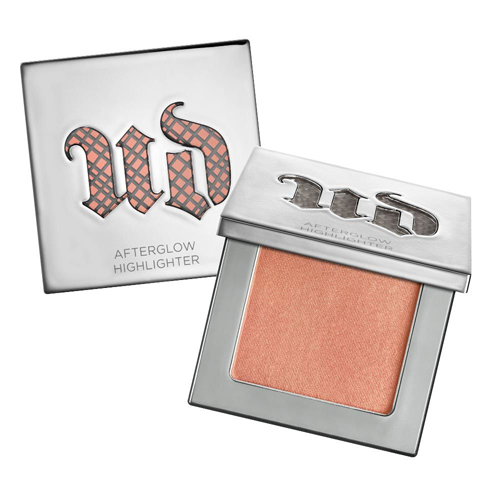 Afterglow 8-Hour Powder Highlighter
The brand's Afterglow 8-Hour Powder Highlighter ($26) is the quickest way to get your glow on--thousands of online reviews guarantee that it gives "amazing glow" (it's also described as "drop dead gorgeous!" FYI).
Vice lipsticks
The brand just relaunched their iconic Vice lipsticks in 100 shades and with Ruby Rose as the face of the campaign. The lipsticks themselves look like shotgun shells, and the colors you shouldn't miss are "714" (a gorgeous red), "Pandemonium" (Wende's favorite purple) and "Naked" (a great nude to go with your Naked eyes!).
All Nighter Long-Lasting Makeup Setting Spray
This one might seem less obvious than the glam color cosmetics... but hear me out. The All Nighter Long-Lasting Makeup Setting Spray ($30) has INSANE reviews--3,380 5-star ones, to be exact. It is the "best makeup setting spray I've ever used" according to more than one customer. If you need a makeup setting spray--or even if you don't know what that is--this is absolutely one of the UD products you need to add to your collex.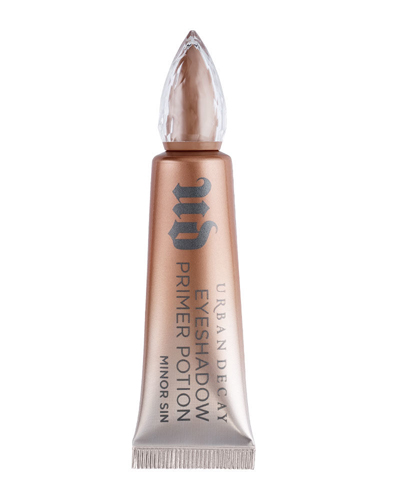 Eyeshadow Primer Potion
Ditto for the Eyeshadow Primer Potion ($20)--it's one of those products you didn't know you needed, but that has RAVE reviews from Urban Decay diehards. This nude eyeshadow primer ensures that your shadow always looks flawless and never has those weird crease lines. It's a bestseller for the brand and has 4,232 5-star reviews on Sephora.
All Nighter Liquid Foundation
This All Nighter Liquid Foundation ($40) is one of the newest products on the list--although it just launched, it's an instant classic for the brand. It comes in 24 shades so you're sure to find the exact perfect one (or two) for your skintone. It's waterproof, matte and lasts all day. How do they keep doing it??