Your morning cup of coffee may be perfect all on its own.
But that doesn't mean there isn't always room for improvement.
You can add this one ingredient to your morning coffee and, not only will it improve its taste dramatically, but it will also add a few nutrients of its own.
This is the one thing you should add to your coffee every morning for a better day.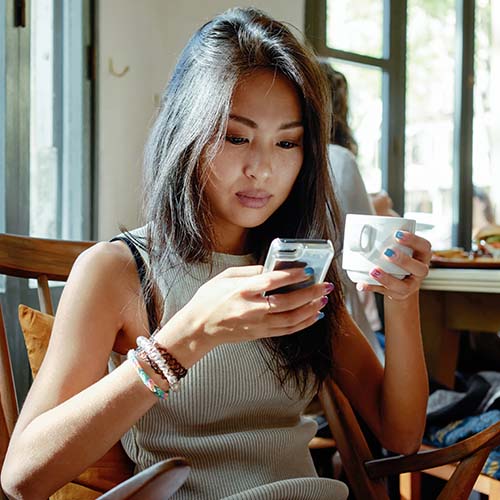 Shutterstock
Coffee is a great source of antioxidants and is super low in calories (about 5 calories per cup before you add anything).

What you add to your coffee can make a difference, for better or worse.

While many people add sugar to sweeten things up, the calories in sugar can add up fast (not to mention: sugar spikes your glucose levels and can send you crashing).

Here's a much better option.
Shutterstock
Dark Chocolate

It may seem strange at first, but a piece of dark chocolate adds richness, depth, and just enough sweetness (but is never too sweet) to your morning cup of coffee. It will feel a special treat, and it is, but keep in mind: dark chocolate is also very healthy.

This low-sugar food boasts antioxidants called flavonoids that can cut down on inflammation, as well as iron, zinc, and magnesium. It can reduce your chances of getting heart disease, diabetes, cancer, and can even help lower your cholesterol.
Shutterstock
There is a difference between dark chocolate and milk chocolate, though. The former is more bitter, with a higher cacao content (the higher, the better — though that also means the more bitter). Milk chocolate may be tasty in coffee, but it will add sugar and that kind of defeats the whole purpose.
Shutterstock
The next time you contemplate reaching for that sugar bowl or non-dairy creamer, consider a healthier alternative: a piece of dark chocolate that tastes super satisfying and is healthier than sugary options.