Your best defense against premature aging is a good hydrating night cream, and sunscreen, of course. The most crucial time for our skin is at night while we sleep. That's when our cells enter rejuvenation and absorb products best. With this in mind, you should be using a natural night cream to help keep your skin youthful and radiant.
Who needs botox when you have an amazing, wrinkle-fighting night cream in your nighttime skincare routine? Not us!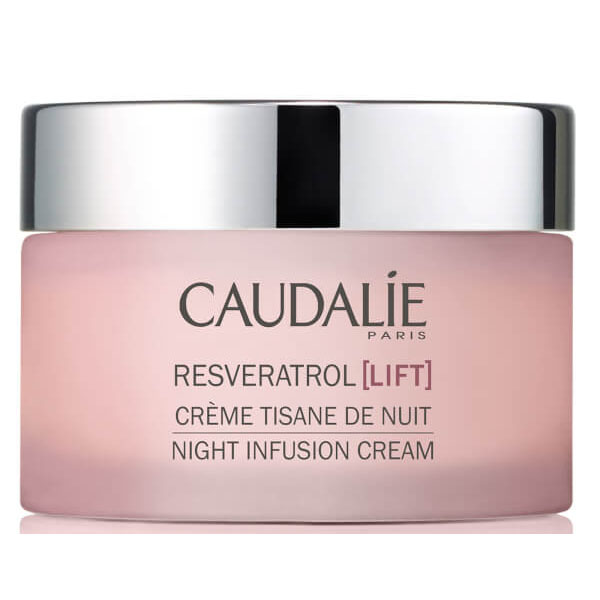 1. Caudalie Resveratrol Lift Night Infusion Cream ($76)
The Caudalie Resveratrol Lift Night Infusion Cream is an award-winning resculpting and recontouring cream that works overnight, while the skin's regeneration potential is at its peak. The night cream helps visibly redefine facial contours like fine lines, wrinkles, and loss of elasticity so you wake up with smoother, brighter, firmer-looking skin. It's formulated with grape seed oil and organic shea butter to nourish and restore skin while ceramides support the skin barrier throughout the night.
Review:
"Caudalie is always coming out with these amazing products, so of course when they launched this collection I went and checked it out. Loving this night cream especially with the colder climate making its way in. I always get super dry this time of year but now I'll be covered with hydration and I know I'm preventing lines and wrinkles as a result."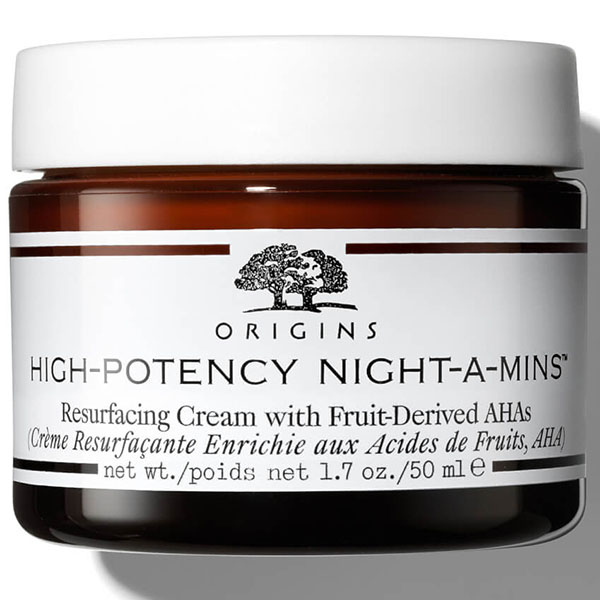 2. Origins High-Potency Night-a-Mins™ Resurfacing Cream with Fruit-Derived AHAs ($45)
Origins' High-Potency Night-a-Mins™ Resurfacing Cream is a two-in-one overnight moisturizer and peel. It's formulated with fruit-derived AHAs that gets rid of dullness and dry skin and enhances cell turnover for a glowing complexion that looks smoothed and renewed. It also contains vitamins B, C, E, H, and calcium to support and nourish skin so you wake up looking refreshed and resurfaced.
Review:
"First off the smell is like an orange creamsicle. After I use my Foreo mini 2 to exfoliate and wash my face, I use my toner, my lactic acid pads, then my serum (a lot I know) then on goes on my Night-A-Mins Renewal Cream. It soaks into my skin like butter into warm bread. It instantly plumps my skin and gives it a certain glow! It is hands down the best night cream I have ever used so far and I've used quite a few! I love this stuff!"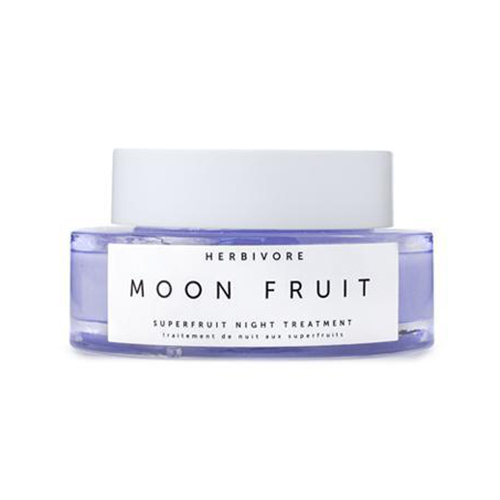 3. Herbivore Moon Fruit Superfruit Night Treatment ($58)
The Herbivore multitasking Moon Fruit Superfruit Night Treatment nourishes skin with super fruits, gently resurfaces with fruit enzymes, and hydrates with a blend of exotic butters and hyaluronic acid. It's ideal for dullness, uneven texture, and dryness. The unique blend of ingredients fights visible signs of aging while you sleep with powerful antioxidants including prickly pear, goji berry, and red raspberry seed.
Review:
"I'm a huge beauty freak. I love make up and skin beauty products. I have oily skin and an occasional spot that may appear. Because I spend a lot of time out on the trails the sun has left dark spots and I have uneven skin tone. I was given two samples to try out of this product. I noticed the change in my skin right away. I had one dark spot right under my right eye and it has diminished almost to disappear with the use of this product. I would highly recommend this to anyone."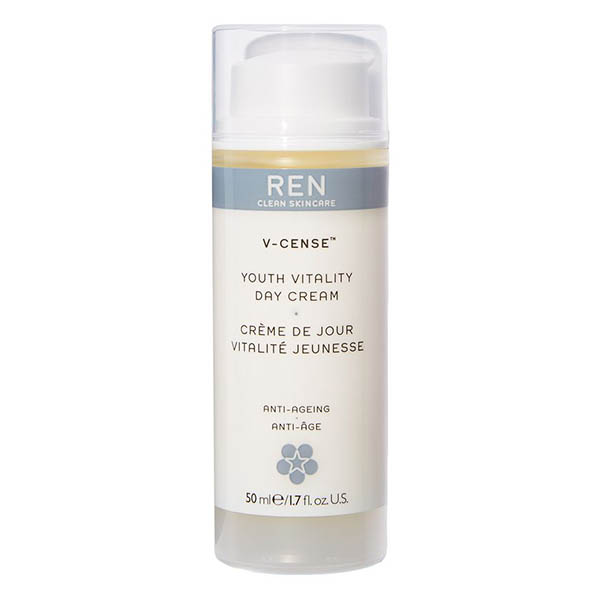 4. Ren Clean Skincare V-Cense™ Revitalising Night Cream ($57)
The Ren Clean Skincare Revitalising night cream is a concentrated anti-aging treatment formulated to hydrate, recharge, and revitalize the skin overnight. It works with the body's natural process of cellular renewal while you sleep, restoring your complexion to look more radiant, smooth, and healthy. Bio active ingredients, including frankincense and boswellic acid, smooth the appearance of expression lines and wrinkles.
Review:
"I was looking to switch to something with more natural ingredients, and thank goodness it was easy to find a replacement that proves to be even more effective. I'm pairing this with Luna Riley's blue oil at night and putting this cream over and it's an awesome combination. See a huge difference in my skin when I use both."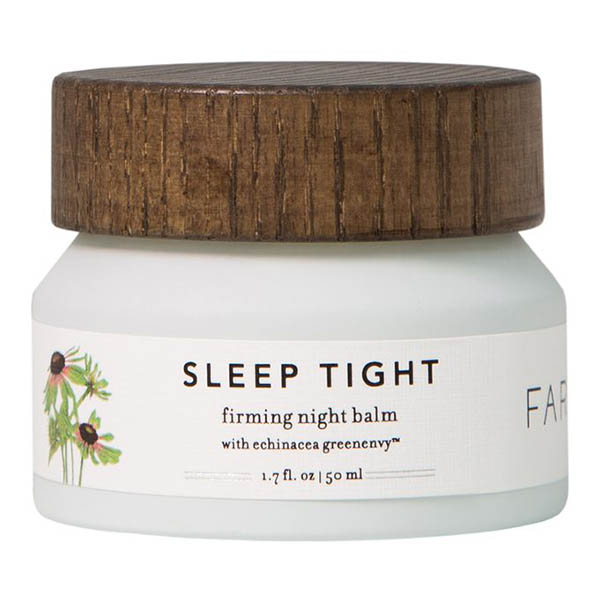 5. Farmacy Sleep Tight Firming Night Balm with Echinacea GreenEnvy ($48)
The Sleep Tight Firming Night Balm by Farmacy helps moisturize, firm, and tone your skin while you sleep. Fine lines, uneven skin tone, and wrinkles don't stand a chance with this night balm. It's formulated with Echinacea GreenEnvy, a unique, patent-protected variant of Echinacea purpurea that contains a high concentration of cichoric acid to help maintain a youthful look through firming the skin. Cichoric acid also contains antioxidants that help support a more evenly toned complexion and helps to reduce redness.
Review:
"I LOVE Farmacy products! They have changed my life! I am obsessed with this moisturizer, it feels like silk on your face and quickly absorbs to moisturize and tighten up the skin but not in an uncomfortable way! Its magical you guys, buy it!"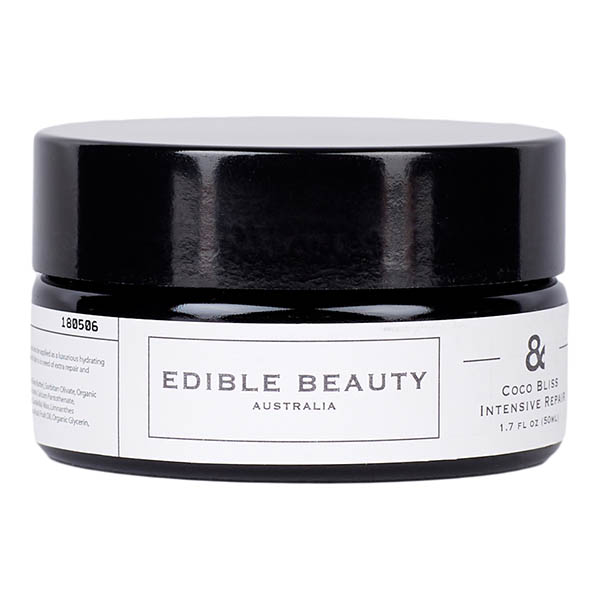 6. Edible Beauty Coco Bliss Intensive Repair ($44)
Edible Beauty's Coco Bliss Intensive Repair night cream that deeply moisturizes, soothes redness and irritation, and boosts firmness and elasticity in your skin. It's perfect for targeting dryness, redness, fine lines, and wrinkles. The luxurious night cream repairs, rejuvenates, and nourishes skin with wildcrafted botanicals. Shea and cocoa butters work to moisturize and support natural collagen production, vitamin E promotes healing and cellular turnover, B vitamins work to soothe redness and inflammation, and lemon aspen enhances firmness and elasticity. An abundance of antioxidants—including vitamin C—from pomegranate and acai fight free radicals and deliver a brightening, youth-boosting action.
Review:
"Second product I own from them (and just ordered more from their website since Sephora doesn't carry all of their products). I love this night cream (also can be used as mask). If you have dry skin you need this in your life. Great ingredients also a strong rose scent. I also use this if I spent all day in the sun and my skin is parched. Really calms my rosacea and heals any dry patchs. Love this line, it is truly natural with amazing ingredients!"
SheFinds receives commissions for purchases made through the links in this post.