Amal Clooney can keep a secret! Just add it to her long list of talents.


The barrister threw a surprise 56th birthday party for her husband, George Clooney, at their London home this weekend.
[Photos: Splash News]
The couple's good friends, Rande Gerber and Cindy Crawford, were also involved in the planning, according to E! News. The pair came on Thursday to help Amal set up the festivities.
A source reveals, "Amal set it all up, and Rande and Cindy surprised George when he got home Saturday." When George pulled into his driveway, Rande "came from around the bushes driving George's lawnmower and pulled up beside George's car while Cindy was nearby in the garden cutting fresh flowers." The source confirms, "George was totally surprised!"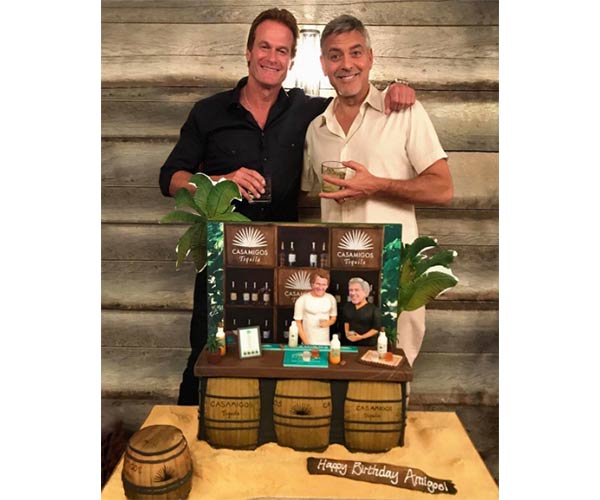 The hostess only invited "close friends" to the party. The source reveals, "Amal had everyone come for dinner and to drink Casamigos. She also had this great cake made replicating the Casamigos Tequila bars from their houses in Mexico." George and Rande started the tequila company together in 2013. In the caption of this photo posted to Instagram, Rande thanked Amal for the "cool cake."
[Photo: Instagram]
Amal included Rande in the celebrations as he turned 55 on April 27. "Amal made it a joint birthday celebration," the source says, "since Rande's birthday was just a couple of weeks ago."
[Photo: Instagram]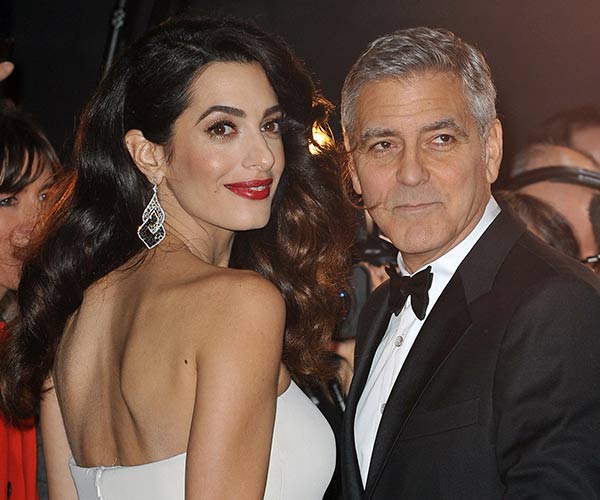 The source concludes, "George had the best time celebrating his birthday with his best friends, and he was genuinely surprised. Rande and Cindy are proud they were able to keep the secret!" Are these four best friend goals or what?