Every last minute shopper, busy human, and procrastinator thanks their lucky stars for the day Amazon came into their life. Instead of rummaging through racks in crowded shopping malls, you can scroll on Amazon for pretty much anything in the world, click, and it's yours. And, although Amazon boasts some pretty amazing prices and you have the added benefit of being able to compare items to get the best deals, there's one thing that's always welcome: these Amazon shopping tricks that everyone should know.
You may be the savviest shopper on the block, but there's always another shopping hack out there that can save you time and money while ensuring you get the quality product you dream of owning. Whether you're shopping for clothing, accessories, household items, toys, health supplies, or more (really, we could go on all day), these Amazon shopping tricks will make your shopping experience even easier and more enjoyable.
Amazon Shopping Trick For Saving More Money
1. You Can Save Money On Beauty Products With Prime Samples
Amazon has a page called Prime Samples that allows Amazon Prime members to actually try out amazing samples of products for so little money, you'll find yourself filling up that cart fast. Each time you buy a sample, you even get a credit that's equal to the price you paid for that sample.
So, let's say you buy a sample of body lotion for $3, Amazon provides a $3 credit that you can use toward any body lotion purchase you may make in the future (credits do expire after 180 days so make sure you use them). How great is that?
You have to be an Amazon Prime member to benefit from samples—but another incentive is that shipping is free and you should receive your samples within three to five days. You can sample items like charcoal toothpaste for as low as $2, Phyto hair masks for $2, and Skindinavia primer for $4. The one caveat, but it's a fair one, is that you can't sample the same product more than once.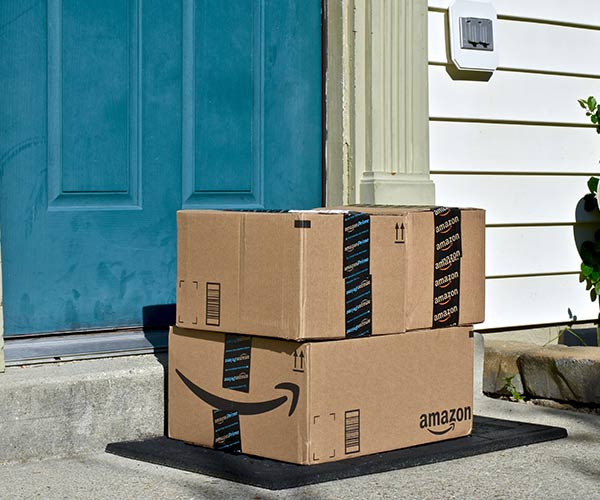 2. The Amazon Prime Extension Is A Real Thing
One of the major benefits of paying for an Amazon Prime account is the guarantee that you will get your items within a certain number of days—usually two to three days. But systems aren't perfect and there may be times when your shipment is delayed. One of the greatest things about Amazon's Customer Service is that they are receptive to complaints. If you email Customer Service and explain that you expected your delivery on a certain day, there's a decent chance they will extend your Prime membership by one month (which is about $8 in value) or provide you with a small ($10 to $15) credit.
It's important though to remember that you won't get anything unless you take the time to send Customer Service a message. A Prime account isn't cheap, and a guaranteed delivery date should be honored—if it isn't, receiving some sort of compensation is fair.
3. If Your Product Goes On Sale After You Purchase It, You May Get A Credit
Amazon has something called Price Protection. If you purchase an item at full price via Amazon.com LLC and, within seven days of that purchase, you notice the price has dropped (which is more common on Amazon than you might think), you are entitled to a credit in the amount that makes up the difference.
As with the Prime Extension request, you'll need to spend a little time chatting with an Amazon Customer Service representative to explain the situation, provide your order number, and request a credit. But most times, Amazon is receptive and will give you back the difference.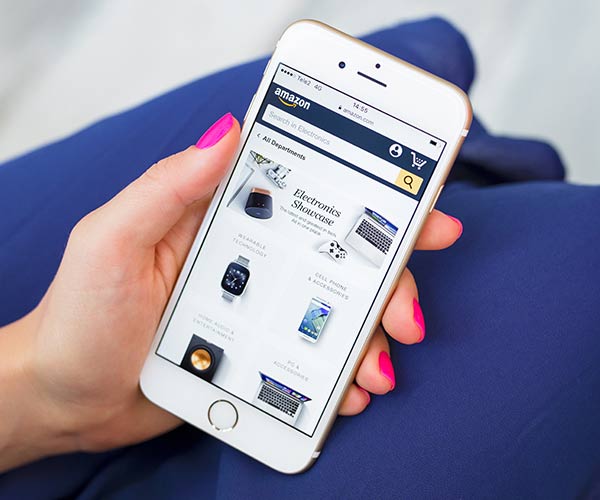 4. You May Be Able To Get Items For A Lower Price
If you find an item on Amazon and also find it on a competing website for a lower price, Amazon provides a way for you to actually request their product at a lower price, reports Time. Go to "Product Details" and click on "Tell us about a lower price." Fill out the information requested and then prepare to spend the next few days going back to check on the product you want to see if Amazon has dropped its price.
The most popular sites that compete with Amazon include Target, Best Buy, Walmart, Staples, and Family Dollar.
Even though Amazon is pretty good at offering products for decent prices, there are always shopping tricks that ensure you get the best deals possible.
For more shopping hacks, check out:
--4 Things You Need To Know About Anthropologie's Amazing Shopping & Return Policy
--4 Target Shopping Secrets You Never Knew About
--The Life-Changing T.J.Maxx Shopping Trick You Need
[Photos: Shutterstock]