If your hair removal method of choice is waxing — pain and all — you're probably used to paying a pretty hefty sum every couple of weeks to get silky smooth skin. And since most DIY hair removal methods are either ineffective or limited to razors, shaving cream, and the very real possibility of getting razor burn and nicks, you may figure that's the price you have to pay.
But when it comes to removing hair from your face, whether that means peach fuzz or pesky tough black hairs that pop up out of nowhere, you're not going to want to take chances with hot wax and sharp razors. This is your face we're talking about and there's a nicer, gentler way to remove facial hair: Amazon's best-selling hair removal tool, which also happens to cost less than $22. Find out why this painless hair removal is perfect for facial hair — and how it ended up with more than 6,000 stellar reviews.
Finishing Touch Flawless Women's Painless Hair Removal ($19.99)
It's cute, it's compact, it fits right in your purse, and the Finishing Touch Flawless Painless Hair Removal is about to liberate you from facial hair for good (or at least until the next time you use it). This best-selling hair removal tool on Amazon has more than 6,600 reviews and is being touted as one of the most painless, safest, and quick ways to remove peach fuzz and dark hairs from the face.
Here's how it works: the gadget operates on one AA battery (which is included) and has a spinning blade head that is safe to touch, but will instantly remove hair upon contact with your face, arms, or anywhere else you use it. It's important to note that the company doesn't market this device as a razor, which has caused a bit of controversy, with many insisting it is a rotary shaver.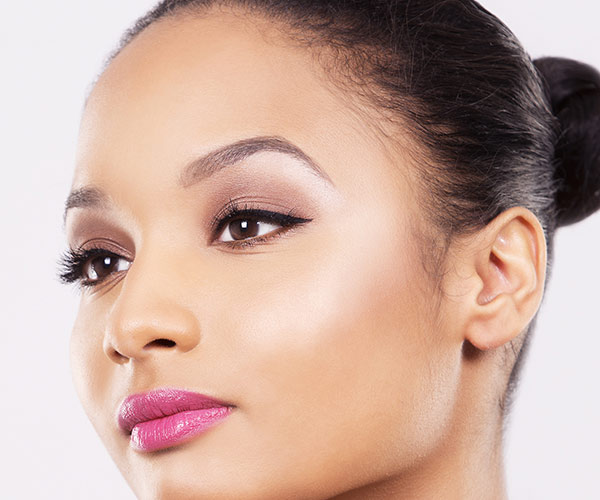 Whatever you call it, Finishing Touch works. It removes hair without discomfort and even features a built-in light. It's safe for all skin types and is also pretty darn pretty in its 18-karat gold plated packaging.
What do experts have to say about this device?
"I would compare this to dermaplaning, a procedure in the office that we use to exfoliate skin and remove fine hairs, though this only does the hair removal part," Dermatologist Sarah Cenac Jackson, MD, of Audubon Dermatology in New Orleans, tells Women's Health. "Accidental removal can occur quickly," Jackson added, cautioning us to keep this device on the lower part of our faces and away from brows and lashes.
What Do Reviewers Have To Say?
The greatest thing about discovering a bestselling hair removal product on Amazon is that its reviewers never hold back when it comes to singing its praises—or sharing its shortcomings.
Let's start with the possible cons: some reviewers say this product won't work on coarse facial hair and that it can irritate your skin if you use it often. If you have chin hair, this will trim them, according to some reviews, but it won't really get at them deep within the hair follicle the way a tweezer or other methods can.
The pros far outweighed any negative reviews. One woman happily debunked a common myth about how shaving facial hair makes it grow back thicker:
"OK - here's the deal - I used this on my upper lip for the past month and I LOVE IT. This gets so close to my skin without irritating, it removes hair like Nair removes hair. Have any of you used Nair or one of those creams? It's awful! So, I tried Flawless on my lip. Here's the plain truth, did it feel a little rough growing back after 2-3 days? Kind of...but, I was able to smooth my lip over and keep up with the growth. Now I've been using this for a month and my upper lip is growing back with LIGHTER and LESS HAIR. Myth busted, Ladies - this does NOT make your hair grow back darker. It is NOT a trimmer - it gets so close to the hair root and doesn't irritate your skin. It's amazing."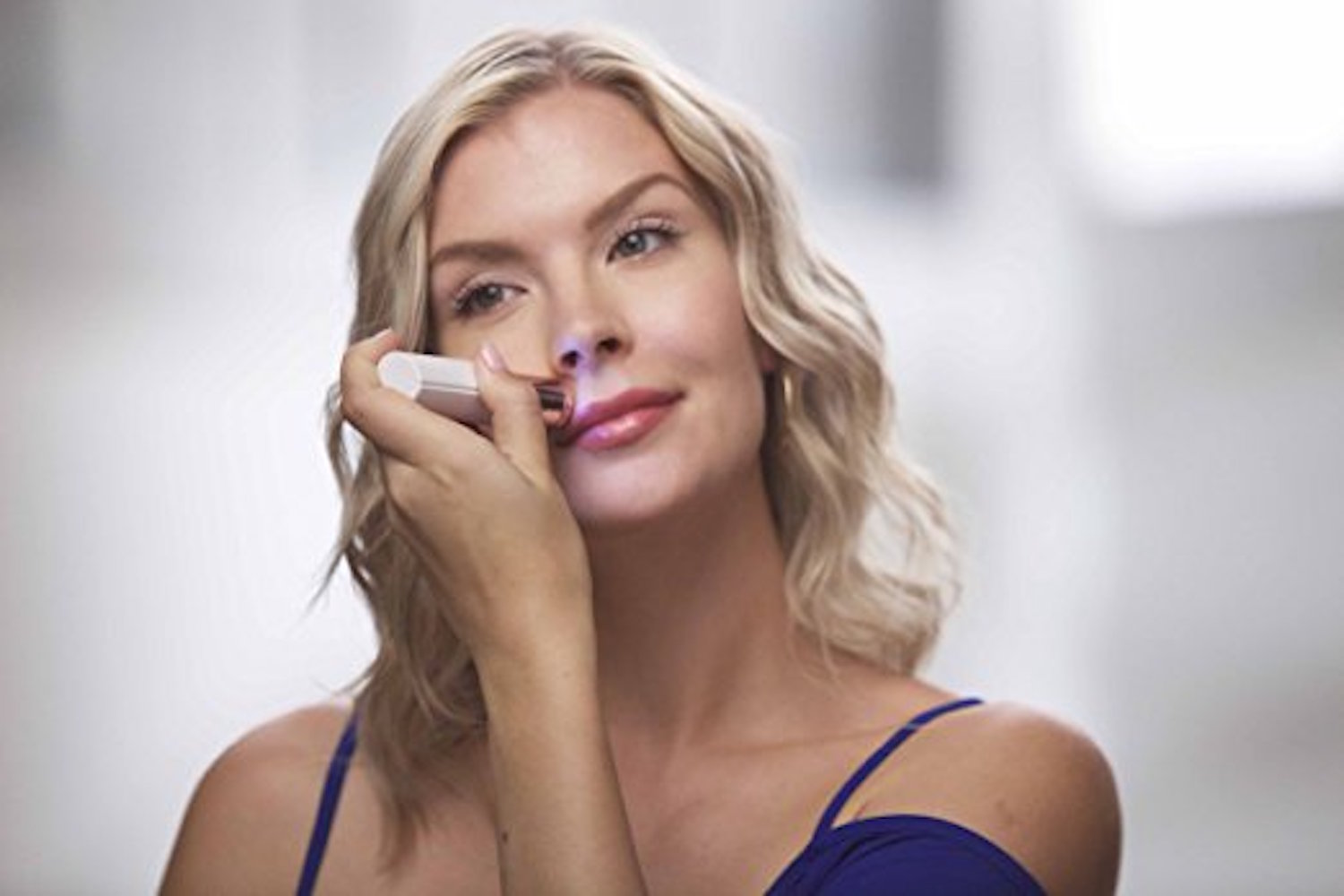 There is even a review from someone who says this gizmo actually can remove more stubborn chin hairs that typically require a tweezer:
"This is only the second review I've written in my years with Amazon. I felt the need to weigh in only because the reviews were so mixed. In essence, the mini shaver is simply awesome. I just turned 65 and for the past year had come accustomed to plucking my chin hairs. I would note that the hairs had become wiery and coarse. One use and my chin was clean, smooth and while you may not appreciate it, I've attached a picture of the hair that was taken off with the first time I used it..amazed. Buy it, especially for we seasoned ladies who are just beginning to experience the chin hairs."
Finishing Touch is a discreet, but powerful hair removing dream machine. And if your peach fuzz or facial hair bothers you, you have nothing to lose by giving it a spin.
For more hair removal tips, check out our picks for the Best Cheap Hair Removal Products and 4 Tips For At-Home Waxing on SHEFinds.com.
[Photos: Shutterstock, Amazon]
SheFinds receives commissions for purchases made through the links in this post.