It's been over three years since Angelina Jolie and Brad Pitt announced that they were filing for divorce, and now it seems that Jolie is officially ready to move on.
Splash
News broke earlier this week that the actress has legally dropped Pitt from her last name, which is a major step for her.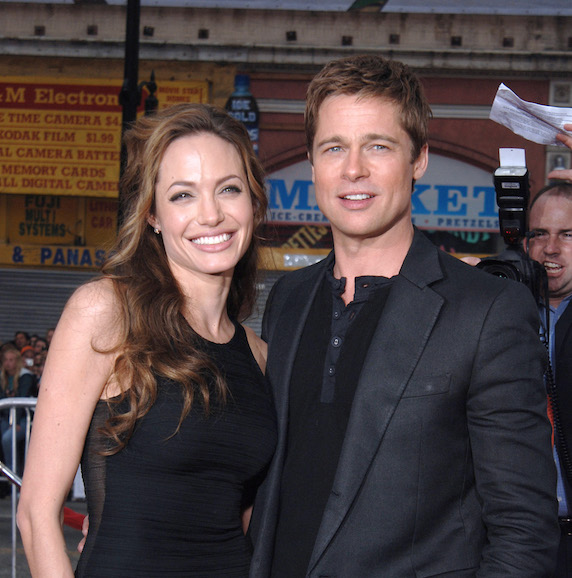 Splash
This comes weeks after the couple requested a bifurcation, which allows them to declare themselves as legally single before the divorce is technically finalized. Jolie and Pitt's request was officially confirmed on April 13.
READ MORE: Brad Pitt's Got A New Mystery Girlfriend—Here's Everything We Know So Far!
Splash
Sources close to the couple revealed that they're excited to be making strides in their divorce. "Brad feels great to officially be single and getting these documents filed was really important to him," an insider told Hollywood Life. "He really wants to close the chapter with Angelina as much as he can and move forward, and he feels it's one step closer to doing so."
Splash
Unfortunately, there's still so much more for the couple to do before officially finalizing their divorce. We're learning that the two stars haven't come to an agreement on their custody arrangement yet. Jolie and Pitt have been in the process of negotiating who will get custody of their six children for months now.
Splash
They've settled on a temporary one that allows Angelina to have primary custody of Maddox, 17, Pax, 15, Zahara, 14, Shiloh, 12, and twins Vivienne and Knox, 10, and allows Brad to see them on a regular basis, but the permanent one is expected to give Brad more time with them in the future.
Splash
Are you shocked that Angelina Jolie officially dropped Pitt from her last name? Let us know your thoughts in the comments below!