Shopping for anti-aging skincare products can be really confusing. There are so many products available that promise to deliver younger-looking skin and they're formulated with ingredients you've probably never heard of before. That's why you have to do your research and make sure that you're using the best products for your skin! Your skincare regimen should include products that keep the skin hydrated and healthy, while also protecting it from the elements that cause it to age in the first place!
From toners and cleansers, to moisturizers and sunscreens, here are the best anti-aging skincare products every woman over 30 should be using:
EltaMD UV Sport Broad-Spectrum SPF 50 ($23.50)
"While there are many expensive skin care treatments on the market, nothing is better at preventing both skin cancer and premature skin aging than sunscreen. Studies have shown time and time again that regular use of sunscreens prevents the development of skin cancers, including melanomas, which can be potentially fatal. In one recent yearlong study, regular sunscreen use was even shown to improve the cosmetic appearance of the skin, likely because protective skin was able to heal itself," says Dr. Joshua Zeichner, M.D. "The best treatment for aging skin is preventing ultraviolet light damage to begin with. Skipping one day will not result in too much loss, but if you regularly take a pass, your skin will ultimately pay the price."
Murad AHA/BHA Exfoliating Cleanser ($39)
This cleanser features a trio of exfoliators and jojoba skin-polishing beads to revitalize the skin. Together, they reveal younger-looking skin by loosening dulling buildup on the skin's surface.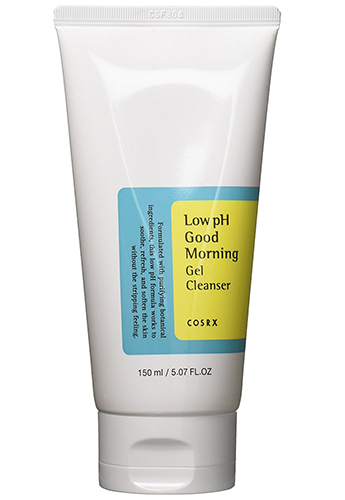 Cosrx Low PH Good Morning Gel Cleanser ($12)
This gel cleanser features natural BHA to create an exfoliating effect on the skin, while also cleansing it and maintaining optical skin balance.
The Ordinary Vitamin C Suspension 23% + HA Spheres 2% ($5.80)
This fights fine lines and wrinkles and corrects uneven skin, all thanks to its vitamin C formula that improves multiple signs of skin aging while brightening the skin.
Paula's Choice RESIST Barrier Repair Moisturizer ($33)
This moisturizer nourishes dry skin and improves the its firmness and brightness. It features an innovative mix of powerful ingredients that work to reduce the appearance of fine lines, wrinkles and dull skin tone.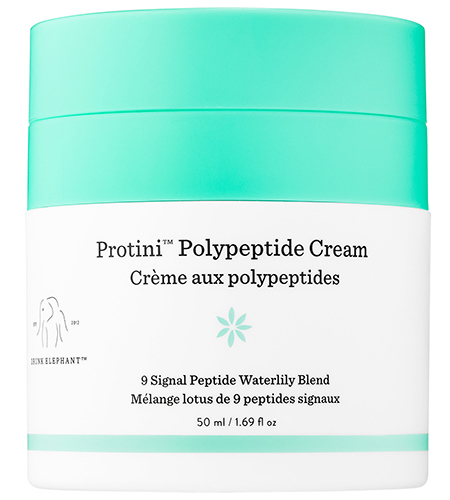 Drunk Elephant Protini Polypeptide Cream ($68)
This protein moisturizer works to improve the the skin's tone, texture, and firmness. The formula's concentration of signal peptides, growth factors, supportive amino acids, and pygmy waterlily extract provide visible and immediate results. This product may have a high price tag, but all of its amazing 5-star Sephora reviews prove that it's worth every penny!
While we've got you in the shopping mood, check out the best anti-aging foundations at SheFinds.com!
SheFinds receives commissions for purchases made through the links in this post.