There are a few tried-and-true ways to make fine lines and wrinkles temporarily vanish: but unless you're open to what's involved in getting Botox and fillers (including astronomical prices), these may not be your best options.
A good skincare routine can help, and you needn't spend a million dollars to score quality products. Start with one serum: this new anti-aging serum that basically makes fine lines and wrinkles disappear like Botox.
Shutterstock
There are a few good gold standard ingredients that can help smooth away wrinkles and fine lines - and they have been proven to show real, actual results. Retin-A, a vitamin A derivative, is right up there among the stars of anti-aging skincare, but this powerful ingredient also requires a prescription and can be costly.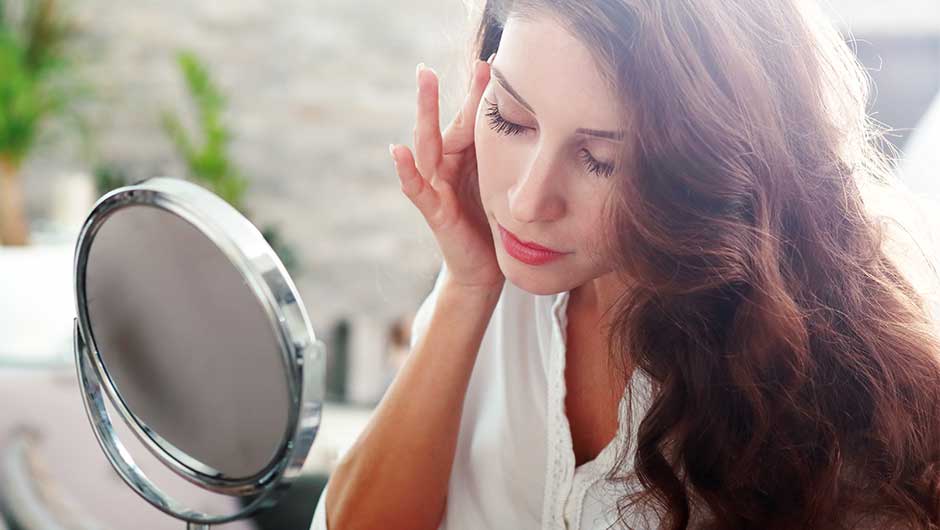 Shutterstock
Although not quite as potent, retinol is a form of Retin-A that also provides amazing anti-aging results, providing you use it on a consistent basis. One pro to using retinol instead of Retin-A is that it is less likely to cause reactions like dryness and reddened skin if your complexion is sensitive.

There are a number of retinol products on the market, but this affordable serum stands out by a mile.
Tree of Life Retinol Serum

Packed with amazing ingredients that include retinol, hyaluronic acid, green tea, and witch hazel, this daily serum does more than help fade lines and prevent new ones. It also locks in moisture, makes skin glow, and strengthens your skin barrier so that it is more resistant to elements like cold weather and wind. It boasts more than 3,700 amazing reviews and as close to a 5-star review as possible.

Tree of Life Retinol Serum, $11, Amazon
Reviews are king on Amazon and this retinol serum features plenty of impressive ones.

One reviewer writes: "I turned 68 yesterday.....Well , just 2 month ago, I have been noticing the deep lines around my mouth....thought to try a Serum for the first time....I use it every morning only at the deep lines around my mouth and under around my neck.....After one month or so, I really noticed big difference....the lines are 50% or more better."

For the amazingly affordable price, this serum is well worth a try.