Breakfast is the most important meal, which is why you need to make sure that every element of it is perfect. Most people start the day with a cup of coffee or juice to get a little pick-me-up, but fitness experts say it's better to kick things off with an anti-inflammatory drink to ensure that your body is working as efficiently as possible to prevent chronic inflammation from hindering your weight loss efforts.
In fact, there's one drink in particular that they recommend having in the morning because of its detoxifying and metabolism-boosting effects. It's the Flush, Cleanse, & Detox Water from SkinnyMs.
Shutterstock
Flush, Cleanse & Detox Water Recipe

1/2 gallon water
6 wedges pink grapefruit
1 tangerine, mandarin, or small orange, sliced
½ cucumber, sliced
2 peppermint or mint leaves
Ice
Instructions
1. Rinse grapefruit, tangerine, cucumber and mint leaves. Slice cucumber, grapefruit, and tangerine (or peel). Combine all ingredients in a half gallon pitcher. Allow the ingredients to sit for 2 hours for maximum benefits. Drink throughout the day.

2. Stir & Enjoy!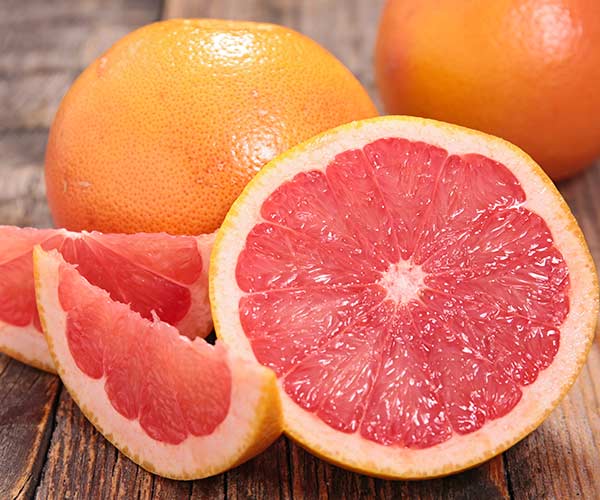 Shutterstock
This drink gets its fat-melting properties from five delicious ingredients that each help boost the metabolism, deliver fat-burning nutrients and minerals, and flush the body of toxins.

Experts like Regina Fazzini, who is a New York-based nutritionist, swears by this infused water recipe because of simple instructions and nutrient-rich ingredients. "Grapefruit is a superfood that is renowned for its fat-burning abilities, especially when eaten before other foods," she tells SheFinds. "Between the grapefruit boosting your metabolism, the tangerine helping the body burn fat instead of storing it, and the cucumber and mint leaves aiding with digestion, you're good to go."
Fazzini stresses that drinking this infused water isn't going to simply melt stubborn fat away, but it can help boost your metabolism to help aid your efforts. She recommends incorporating the drink into a healthy, low-carb diet and a frequent exercise routine to really see results.