Everyone knows that diet and exercise help with weight loss, but few realize that their stubborn belly fat could be linked to chronic inflammation. If you suspect that inflammation could be interfering with your weight loss efforts, then experts say it's best to follow an anti-inflammatory diet. In fact, some recommend starting your morning with this anti-inflammatory drink to help get kick-start your metabolism and facilitate your weight loss efforts.
Ready to meet the drink you'll be spending your mornings with? It's the Almond Butter "Green" Smoothie!
This smoothie features anti-inflammatory spices cinnamon and nutmeg and packs a healthy punch with spinach, almond butter, almond milk, and banana.
It's great for weight loss because it's high in protein and monosaturated fats and low in calories. The Almond Butter "Green" Smoothie can be had by itself for breakfast. It also makes for an excellent snack after a morning workout!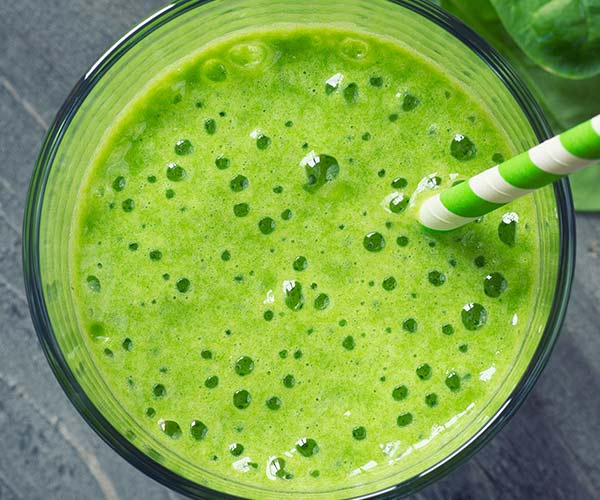 Almond Butter "Green" Smoothie Recipe
Ingredients:
½ cup unsweetened almond milk
2 tablespoons almond butter
1 ripe banana
2 cups baby spinach leaves
½ teaspoon ground cinnamon
Pinch of ground nutmeg
(Optional) 1 tablespoon ground flax meal or chia seeds