The first meal you have tomorrow can either help you retain belly fat or lose it. Your choice. If you go to town on processed foods filled with saturated fats and sugar, your jeans will feel snug in the waist before you know it. Want a better option? Read on.
[Photos: Shutterstock]
When you chose a breakfast of anti-inflammatory superstars, your denim might just start feeling loose. Yes, please! Eat this before 8 a.m. for a flatter belly effect.
Berries
Start with a cup of mixed berries, says Stacy Goldberg, a nutritionist at savorfull. "Blackberries, blueberries and raspberries are high in fiber and will make you feel full and satisfied," she says. Plus they are lower in natural sugar than other fruits and loaded with antioxidants that help to promote the anti-inflammatory process.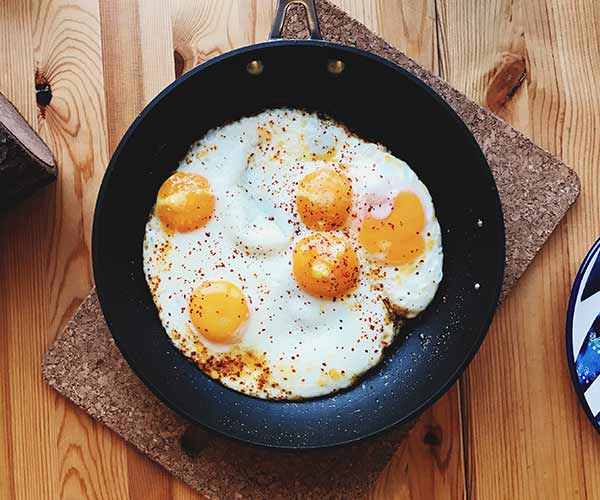 Eggs
Crack two eggs, scramble them with kale or spinach and dig in. Goldberg suggests omega-3 enriched, cage-free eggs cooked in 1 or 2 teaspoons of olive oil (it's anti-inflammatory). "And yes, you should eat the yolk!" she says. Stop with all the egg whites. The yolk helps you to feel full and satisfied and it contains the important vitamins D and biotin.
Whole Grains & Nuts
With your protein and fiber you need some carbs. Add a slice of high-fiber, low-carbohydrate sprouted grain bread. Top it with a couple of teaspoons of organic almond butter.