Good news, you don't have to rely on anti-inflammatory supplements to boost weight loss. There are plenty of delicious foods that help to aid a faster metabolism. Luckily, we've found the perfect ingredient that you can incorporate into most meals throughout your day so that you can finally see the weight loss results you've been waiting for.
Let's focus on the most important meal of the day: breakfast. Get this– there's one specific anti-inflammatory food that speeds up your metabolism in the morning, according to nutritionists.
Shutterstock
Avocados
Avocados are full of anti-inflammatory properties and can easily be mixed into some of your favorite morning meals. According to Dr. William W. Li, avocados contain the good type of fat. Dr. Li's website says that avocados are high in mono-unsaturated fat containing oleic acid, which has been shown to decrease inflammation in the body and lower risk of heart disease. Now, let's focus on ways to add avocados into your morning diet.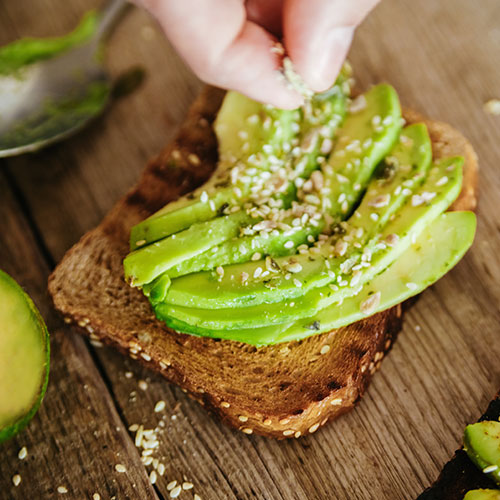 Shutterstock
Avocado Toast

It's no secret that anyone has the time to prepare a full meal in the morning. We are all looking for breakfast recipe ideas that will be both quick to make yet also fulfilling. A great idea for an anti-inflammatory breakfast is avocado toast. Simply toast up some whole wheat bread and add a mashed avocado spread to the bread for a yummy and nourishing morning meal.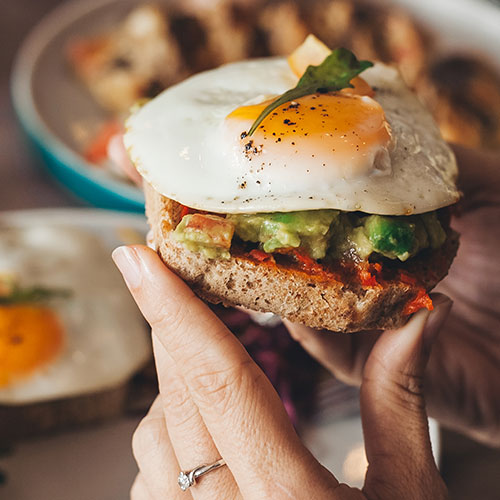 Shutterstock
Avocado and Egg Toast

Foods that contain omega-3 fatty acids also have anti-inflammatory properties. Omega-3 fortified foods include both eggs and milk, which are both easy to add to a healthy morning recipe. Consider topping your avocado toast with either sunnyside or scramble eggs to enhance your next anti-inflammatory breakfast.