We love making smoothies! They're a great way to get protein, fiber and anti-inflammatory benefits in one pretty glass – all things you want to keep your middle from expanding. The base of a good smoothie is fruit. "Fruit is packed with vitamins, nutrients, and fiber," says Andrea Wise, a Chicago-based trainer and nutrition coach. But too much of the wrong fruit can sabotage your weight loss goals. Wise says to avoid calorie-heavy dried fruits, sugary mango and sneaky sugar grapes. Stick with high-fiber apples; water filled watermelon (duh!); antioxidant and fiber-filled berries; and stone fruits with a low-sugar content like nectarine, plums and peaches. Try these anti-inflammatory smoothies or use the recipes as inspiration!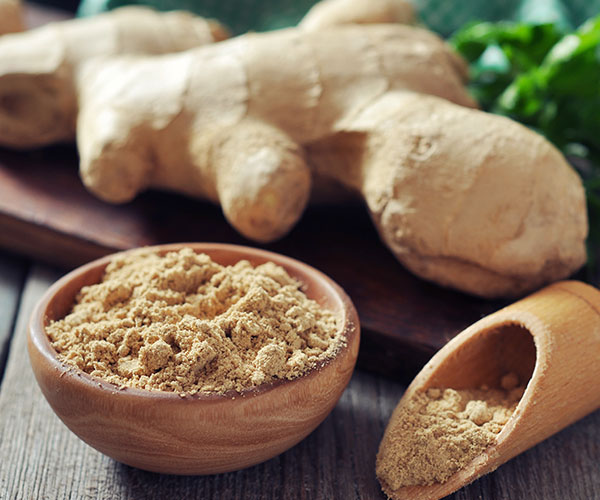 Shutterstock
Lemon Ginger Detox Smoothie, Nutrition In The Kitch
The lemon and ginger combo is pure belly gold. "The more lemon water you drink the better for you since it helps food break down easily in your digestive system," says Suzanne Jezek-Arriaga, nutrition and holistic health coach. It also provides a boost of vitamin C to help with weight loss. "Ginger decreases hunger and bloating," says Dr. Marizelle Arce, a naturopathic physician. It stimulates your GI system so it's ready to work. Food won't linger in your gut and cause cramps and bloating when ginger is on the job. Chia seeds have a high concentration of plant-based omega-3s that have been shown to increase good cholesterol and decease the bad. They also reduce inflammation, which in turn reduces storage of fat. You won't even taste them!
Shutterstock
Cherry Almond Smoothie, Suburban Simplicity
If you don't eat tart cherries, please start. Many experts have coined them one of the most potent anti-inflammatory foods you can consume. Combine them with anti-inflammatory almonds that deliver a fiber and protein combo to keep you full for the longest period of time and on the fewest calories. This recipe calls for protein powder. Always opt for one that is low-sugar, low-cal and with the fewest ingredients. Or skip it! It's basically like a cherry pie in a blender but way healthier...and with spinach. Oh we didn't mention that? You'll never even know it's there.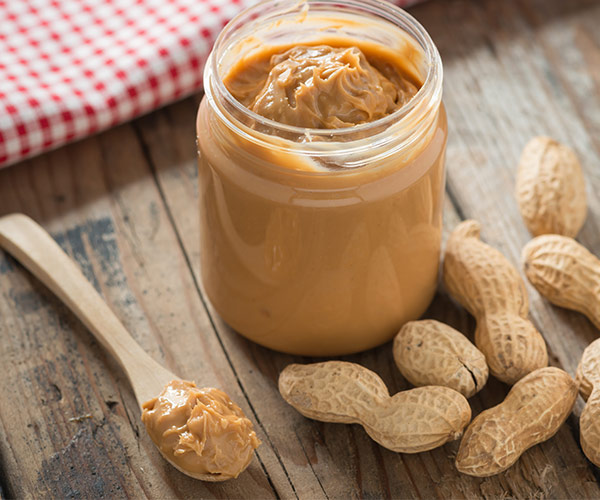 Shutterstock
Peanut Butter & Jelly Date Smoothie, Minimalist Baker
Feel like a kid again when you drink this take on the classic peanut butter and jelly sandwich. Nut butters provide protein but we're often warned to stay away from them. Why? Some people (yes, us) can't help eating the entire jar in one sitting. This smoothie is a good way to have your anti-inflammatory nut butter without going overboard. The sweetness comes from pitted dates and anti-inflammatory blueberries (we love the frozen wild variety). Sub in any berry that reminds you of your fave jelly. And don't leave out the flax seeds. They have a high concentration of plant-based omega-3s that have been shown to increase good cholesterol and decease the bad. It also reduces inflammation and in turn reduces storage of fat.
Shutterstock
Pineapple Paradise Spinach Smoothie, Culinary Hill
The three main ingredients in this smoothie are not ones we'd normally want to combine. And the idea of liquid spinach is kind of nasty but the positive effect on our bellies has us convinced. Avocados are loaded with potassium, magnesium and heart-healthy fats. "Avocados help decrease your appetite by making you feel fuller for longer," says Michelle Alley, a nutritionist at iFit. They've also been linked with blood sugar and weight control. Researchers found that people who ate avocados on the regular had smaller waistlines than those who didn't. Omega-3 fatty acids are healthy fats that directly inhibit inflammation and they're found in many leafy greens like spinach. Pineapple adds a punch with all of its potassium – the number one enemy of belly bloat– plus lots of enzymes to ease digestion.
Shutterstock
Ginger Beet Smoothie, The Roasted Root
Beets are gorgeous! The striking deep red pigment comes from the betalains in this root veggie. And just like other richly hued fruits and veggies, the beet is loaded with antioxidants that reduce inflammation and stave off diseases. Beets join fiber-filled strawberries in this smoothie along with a top anti-inflammatory supplement: ginger. This sweet and spicy food aids digestion and helps metabolize excess adipose tissue (that's a fancy word for fat). And don't leave out the anti-inflammatory flax seeds. Flax doesn't have a potent taste so you won't compromise the flavor of your smoothie.