What you drink can have as much of an impact on eliminating belly fat and the inflammation that causes it as the foods you eat. The key is choosing specific anti-inflammatory beverages that can halt white blood cells from flooding into various areas of your body and causing inflammation that can lead to obesity (and extra fat around the midsection), as well as type 2 diabetes, liver disease, and heart disease.
Here is one anti-inflammatory drink you should try this week to burn stubborn belly fat.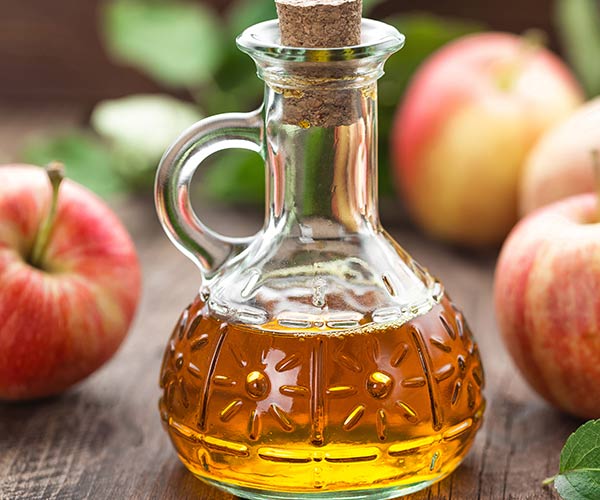 Apple Cider Vinegar

Apple Cider Vinegar is probably not the first ingredient that comes to mind when you're considering whipping up an anti-inflammatory drink that can burn stubborn belly fat — but it deserves a place on your shelf and in your cup or glass.

Like many fermented foods (including gut-healthy kombucha), apple cider vinegar is made through a fermentation process where apples are crushed, combined with yeast, and bacteria are added to the potion. This bacteria is the good kind — the type that can help balance out bad bacteria in your gut and keep your digestive system healthy.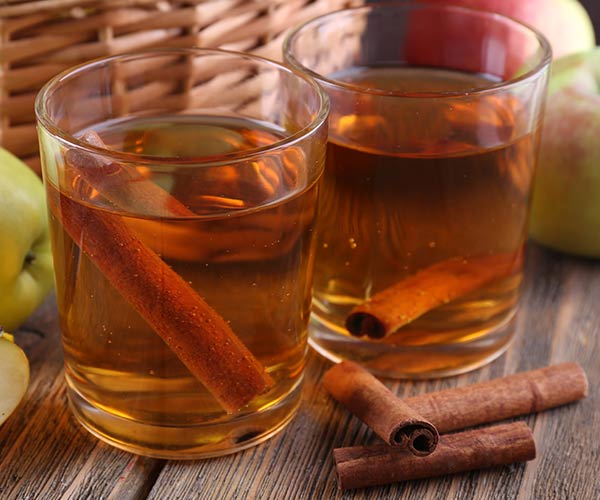 How Can Apple Cider Vinegar Burn Belly Fat?

A short-chain fatty acid called acetic acid is found in apple cider vinegar — and it's this acid that research shows can lead to weight loss, according to Healthline. Acetic acid was found lower blood sugar levels, decrease insulin levels, improve metabolism, reduce fat storage (which is particularly helpful because fat loves to accumulate in the belly), burn more fat, and even help curb your appetite so that you don't overeat.

In fact, in one study of 11 people, those who took apple cider vinegar with high carbohydrate meals experienced a 55 percent lower blood sugar response one hour after eating than those who did not.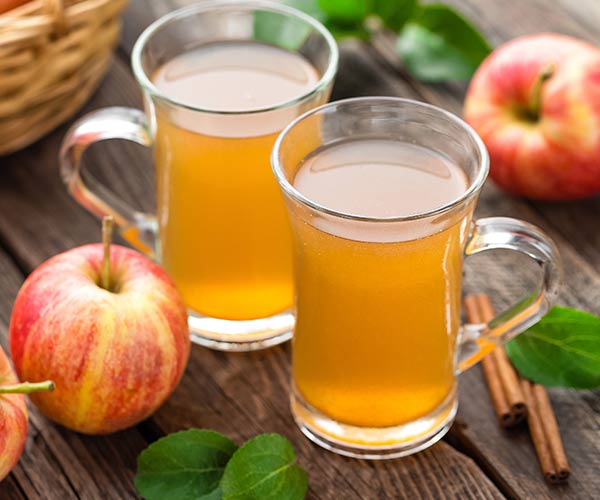 How Can You Drink Apple Cider Vinegar?
The health benefits of apple cider vinegar are well documented. But how can you actually get past ACV's bitter, slightly sour taste to enjoy those benefits?
One apple cider vinegar recipe to try is mixing one to two tablespoons of raw, unfiltered apple cider vinegar with eight ounces of purified water and one or two tablespoons of a sweetener like raw honey or Stevia.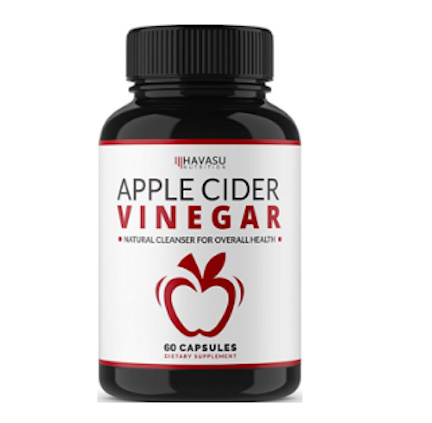 Havasu Nutrition Apple Cider Vinegar Pills ($18.95)

Try An Apple Cider Vinegar Supplement

If you've tried and just can't stomach the taste of apple cider vinegar in liquid form, there are always ACV supplements that provide the same anti-inflammatory benefits and will boost your metabolism and help burn belly fat — without the bitter aftertaste.
Photos: Shutterstock
SheFinds receives commissions for purchases made through the links in this post.