For decades we have been told that one of the most common beverages is also one of the healthiest — when, in fact, it can create inflammation that is harmful to our bodies.
If you're one of many Americans who rely on this drink to make your morning routine easy breezy, you don't have to give it up completely — a simple, delicious, healthy swap is possible. This is the one anti-inflammatory drink doctors say you should have every day to get flat abs fast.
Shutterstock
Milk isn't the worst beverage on Earth — it certainly has enough vitamins and minerals to make a great case for why it should be part of your diet. But dairy isn't good for everyone. If you suffer from lactose intolerance or have a sensitive stomach, you may find that dairy is the last thing you should drink or eat.

According to MindBodyGreen: "Dairy is one of the most inflammatory foods in our modern diet, second only to gluten. It causes inflammation in a large percentage of the population, resulting in digestive issues such as bloating, gas, constipation, and diarrhea, as well as other symptoms including acne, and a stronger presentation of autistic behaviors."
Shutterstock
If you are lactose intolerant (and, sometimes, even if you're not), your body may find it difficult to break down the sugar in milk called lactose. Milk is also a food that causes acid in the stomach and, depending on the brand you purchase, it can be filled with hormones and antibiotics.

If these all sound like good enough reasons to kick milk to the curb, but the thought makes you sad, don't stress it: this anti-inflammatory drinks will take its place and is incredibly healthy for you.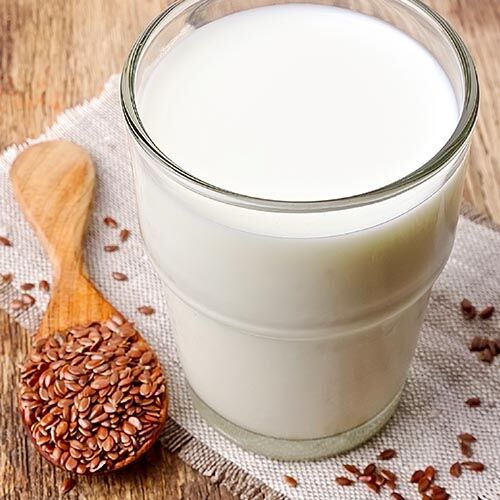 Shutterstock
Flax Milk

You've already heard about (and maybe even tried almond and soy milk). Flax milk is the next great anti-inflammatory non-dairy option that deserves your consideration.

According to Spoon University: "Flaxseed Milk contains no cholesterol or lactose, making it a heart-healthy alternative. Its filled with omega-3 fatty acids that are shown to prevent cancer, diabetes, heart diseases and strokes. In addition to having vitamins A, B12 and D, it is gluten-free, soy-free and nut-free! Flaxseeds come filled with natural soluble and insoluble fiber that is optimal for your fiber intake."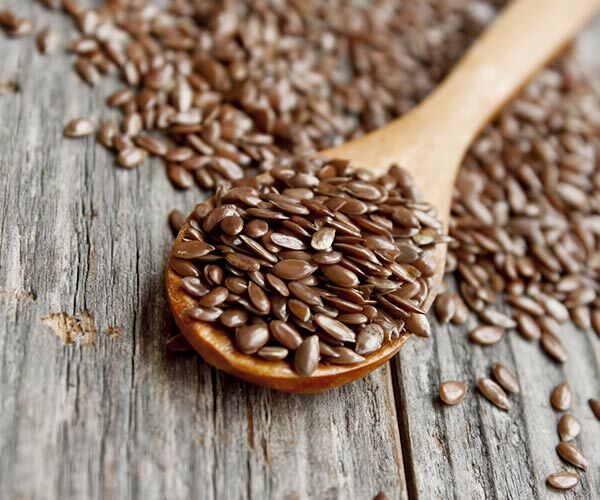 Shutterstock
Made from cold-pressed flaxseed oil mixed with filtered water, flax milk is especially beneficial because it contains a specific omega-3 fatty acid called alpha-linolenic acid, or ALA.

According to a Canadian study, people who consume more ALA are less likely to suffer from cardiovascular disease, thanks to flax's ability to reduce inflammation markets in the arteries.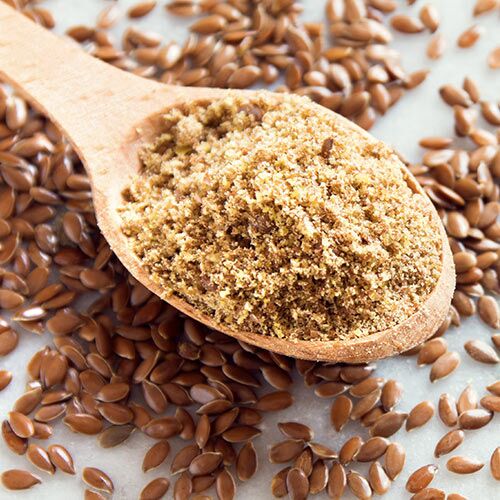 Shutterstock
If you're keeping track of calories and trying to lose weight, flax milk is an excellent choice. Each one cup serving of unsweetened flax milk contains just 25 calories, 2.5 grams of fat (and no saturated fat), no cholesterol, and 1 grams carbs. One potential downside to flax milk is that it doesn't have protein — but if you can find a version with pea protein, it can contain as much as 8 grams of protein.
Shutterstock
Never underestimate flax milk's ability to be a versatile food. It can easily take the place of cow's milk in your morning coffee, but it's an equally great substitute in smoothies and recipes that require milk.

You'll get all of the creamy taste you love in milk, without any of the inflammation associated with dairy.