You really (and truly) can lose weight and belly fat by eating more — provided you're choosing the right foods that are working hard to fight inflammation in your body.
Chronic inflammation is linked to stubborn fat around the midsection and can be a sign of more critical potential issues like diabetes and heart disease. Exercise is important, but all of the sit-ups in the world aren't going to make an impact if your diet doesn't consist of healthy, anti-inflammatory foods that are combatting the root of the problem. Here is the one anti-inflammatory food you should have if you want to lose belly fat, according to a dietitian.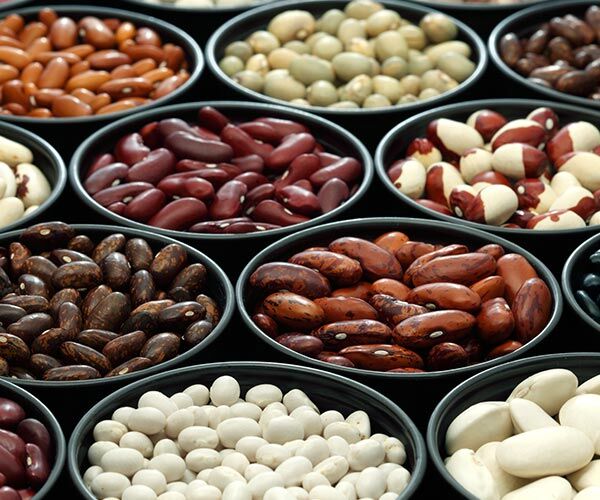 Shutterstock
Legumes

One of the best anti-inflammatory foods isn't just one food — it's an entire category that includes some of the healthiest and most versatile plant-based foods on the planet: legumes.

Legumes consist of beans (everything from kidney to black to navy beans), chickpeas, peas, lentils, soybeans, alfalfa, peanuts, and tamarind. It's a wide and varied collection of ingredients that can be used in everything from soups to salads to stews to side dishes.

And here's why legumes are truly exciting if you are trying to lose belly fat: there are actual studies out there that prove legumes are incredibly effective at blasting fat in this area of the body.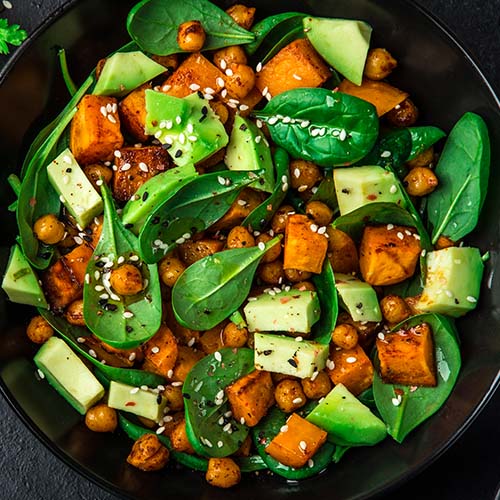 Shutterstock
So, about that study.

Registered Dietitian Cynthia Sass provided Reader's Digest with a list of seven reasons legumes are amazing for weight loss and health. And one of those reasons is because a study published in the British Journal of Nutrition that tracked overweight women with high cholesterol for 28 days gave a group of women muffins containing whole pea flour, while a second group received fractionated pea flour, and the third group was given white wheat flour.

"At the end of the study, the women who ate the muffins with the whole pea protein powder had the lowest waist-to-hip ratios, indicating that fat was directed away from the waistline," according to Sass. "Previous animal research compared rats fed and unhealthy diet with or without added chickpeas to rodents that ate healthy fare. The chickpea-eating rats had significantly reduced belly fat and had blood sugar and insulin levels similar to the animals fed healthy food."
Shutterstock
The belly fat benefits of a diet rich in legumes is impressive. But there are other really great reasons to incorporate more legumes into your diet. They contain high amounts of fiber and protein that fill you up quickly and keep you from overeating or snacking on refined carbs.

And in one study published in Applied Physiology, Nutrition, and Metabolism, University of Manitoba, hamsters that were fed diets consisting of pea flour instead of cornstarch were found to benefit from a major metabolism boost, which can promote overall weight loss, according to Sass. Scientists were able to hone in on their findings and discover that an amino acid called arginine gets all the credit for this — lucky for us, this nutrient is present in quite a few legumes.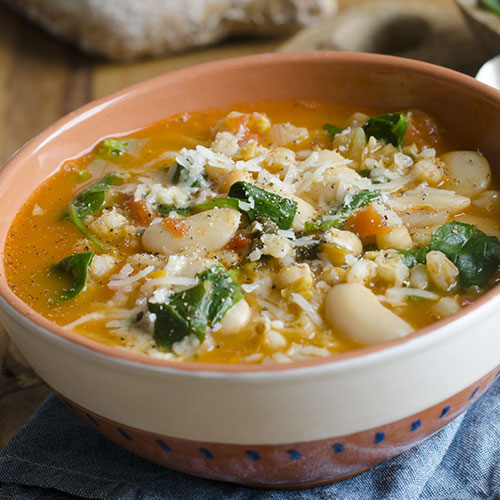 Shutterstock
Wondering which legumes pack the most health benefits? If you're headed for the grocery store, keep these in mind, as they contain the most protein of all legumes: boiled soybeans, lentils, large white beans, Roman beans, split peas, pinto beans, kidney beans, black beans, navy beans, and lima beans.

No matter which legumes you choose to cook up, they'll add fiber, protein, minerals, amino acids, and vitamins to your diet — along with the metabolism-boosting amino acids. You can't go wrong.