Supplements are chock-full of vitamins and nutrients that result in specific health benefits. Such supplements could aid in giving you all of the anti-inflammatory ingredients that you need for a healthy diet. However, there are also foods with anti-inflammatory properties that can boost your metabolism.
[Photos: Shutterstock]
You already know that salads make for nutritious lunches and dinners. However, there are also certain ingredients you can add to your salad that can help fight inflammation. Nutrtionist Lyn-Genet Recitas tells Byrdie that anti-inflammatory ingredients help boost your metabolism since, "inflammatory foods raise cortisol levels and cause hormonal imbalance and rampant yeast growth, which disrupts thyroid function, your master gland for your metabolism," she says.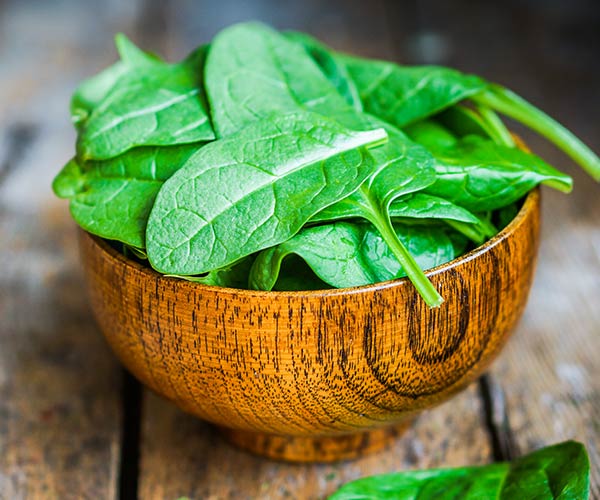 Spinach
You should consider adding spinach to your salad to benefit from its anti-inflammatory ingredients. Sharon Palmer, RD for Today's Dietitian says that spinach is one of the many vegetables that are considered an anti-inflammatory food. It's essential to tackle too much inflammation in your body since it can lead to health concerns, such as "heart disease, metabolic syndrome, type 2 diabetes, cancer, rheumatoid arthritis, and neurological degeneration," Sharon says.
Kale
Kale is yet another ingredient you can add to your lunchtime salad, or smoothies, for its anti-inflammatory benefits. Dr. Josh Axe says that kale "naturally promotes the pro-inflammatory omega-6 and anti-inflammatory omega-3 balance," which really gives you the perfect ratio you need for a healthy metabolism.
Anti-inflammatory foods should definitely be your go-to when figuring out ways to boost your metabolism. For more tips on how to maintain a fast metabolism, make sure to check out the one hot drink you should have to speed up your metabolism.