Shutterstock
Processed foods and sugar can contribute to more inflammation in the body. And chronic inflammation, which is when your body is constantly experiencing inflammation, can lead to diseases and conditions like cardiovascular disease, arthritis, and disease, as well as obesity.

One way to combat inflammation is with an anti-inflammation diet rich in foods with antioxidants. Here are four amazing foods you can incorporate into your diet.
Shutterstock
Blueberries

There are few foods and fruits that come close to blueberries when it comes to their antioxidant powers. Blueberries have phytochemicals, including flavonoids, anthocyanidins, phenolic acids, and tannins, according to Very Well Health. And these phytochemicals can fight inflammation and neutralize free radicals that damage cells.

It's also worth mentioning that blueberries are high in vitamins C, E, and fiber — which is important for filling up up and helping you lose weight.
Shutterstock
Broccoli

Like blueberries, broccoli is rich in phytochemicals that fend off inflammation, but it's also an extremely healthy cruciferous vegetable that is high in fiber, potassium, and calcium — all nutrients that play an important role in weight loss and fat burning. To boot: it's extremely low in calories and a versatile veg that you can add to a variety of meals.
Shutterstock
Olive Oil

The next time you reach for a cooking oil, do your heart, health, and body a favor and choose olive oil. Containing a wealth of monounsaturated fats and antioxidants, olive oil is an anti-inflammatory ingredient that lowers bad cholesterol and can help you maintain a healthy weight.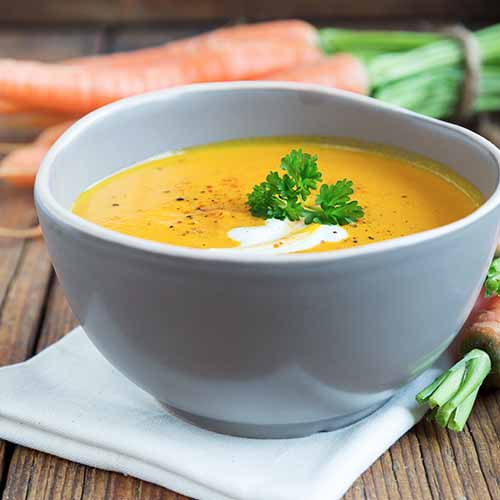 Shutterstock
Carrots

Carrots contain two antioxidants called zeaxanthin and lutein, as well as plenty of fiber and vitamin A.

Of course, snacking on raw carrots can fill you up while barely adding calories to your plate, but you can also experiment with cooking with carrots. This carrot soup is also made with anti-inflammatory ginger and lemon.