You really can speed up your metabolism naturally — but it takes food, and not deprivation, to make the magic happen.
The right protein-rich foods can satisfy you faster than any low-fat or non-fat processed granola bar or other diet snack or ingredient. Here are four anti-inflammatory foods nutritionists say you should eat to burn calories and speed up your metabolism.
Shutterstock
Beans

Fill up on fiber-rich beans (and it doesn't take much to feel full) and you'll benefit from numerous nutrients that include protein, potassium, iron, and vitamins and minerals. Beans are low in calories, low in sugar, and pair well with everything from soups to salads — so there's always a good excuse to include them in your meals.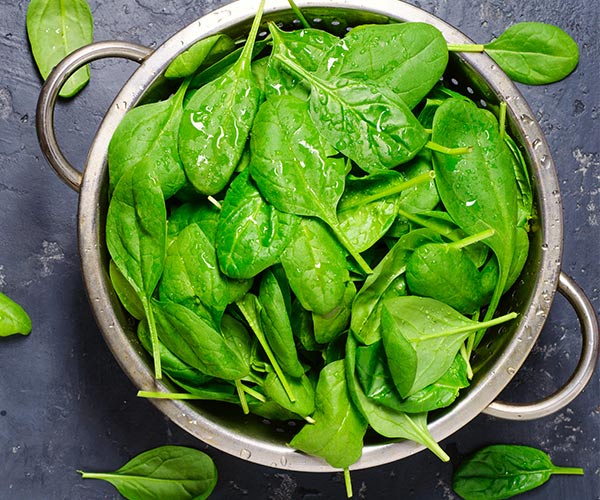 Shutterstock
Green Leafy Vegetables

Pick your favorite: kale, spinach, broccoli, chard — all leafy green vegetables are excellent sources of fiber, minerals, vitamins, and anti-inflammatory antioxidants that improve your digestive system and keep cells healthy.
Shutterstock
Brown Rice

You may love rice as a side dish or as part of your main meal. But while white rice adds delicious flavor and texture to foods, it also spikes your blood sugar levels and isn't the best choice if you're trying to lose weight.

Swap white rice for brown rice and you've immediately solved this dilemma. Brown rice is a source of fiber and B vitamins, both of which are important for a well-working metabolism.
Shutterstock
Quinoa

Searching for a healthy seed that tastes like a grain, satisfies you for hours, and is one of few foods that boasts all nine amino acids? You've found it: quinoa contains a wealth of fiber, protein, B vitamins, and other essential nutrients. Replace rice or bread with quinoa and add everything from lean meats and veggies to beans and cheese to jazz it up and get even more protein from your meal.