When you're trying to lose weight it can seem like there's nothing left in the world that you can actually allow yourself to eat without feel guilty about it. It's never fun (or healthy) to limit yourself to just a few foods for the sake of weight loss. And that's why we pulled together this list of six anti-inflammatory foods you can eat non-stop and actually still lose weight, according to nutritionists.
Shutterstock
Beans

The thing about fiber-rich beans and lentils is that you can eat a lot of them without gaining weight, but they'll also fill you up so fast and suppress your appetite, that you probably won't find yourself needing to eat a whole lot to feel satisfied.

And there's even evidence that people who eat more beans are able to lose more weight.

According to Reader's Digest:

"Scientists at Indiana's Purdue University and Bastyr University in Washington State asked volunteers to consume 30 percent fewer calories than usual, randomly assigning dieters to one of three eating plans. The first plan included 3 cups of beans and lentils, or pulses, per week, the second included nearly 2 cups of pulses a day for women and 3 for men, and the third included minimal amounts of pulses. After six weeks, all three groups lost weight, but the dieters who consumed the most pulses shed the most pounds."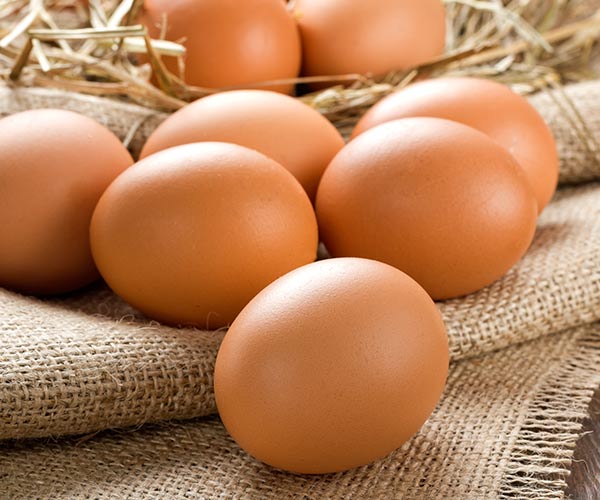 Shutterstock
Whole Eggs

Whole eggs — yolk included — are an excellent source of protein and vitamins and minerals and aren't high in calories or fat. Like beans, it doesn't take a lot to make you feel full, either. And, similar to beans, there is research that shows eating eggs instead of carb-heavy breakfast options can help you lose weight.

"One study in 30 overweight women showed that eating eggs for breakfast, instead of bagels, increased feelings of fullness (satiety) and made participants eat less for the next 36 hours," reports Healthline. "Another eight-week study found that eggs for breakfast increased weight loss on a calorie restricted diet, compared to bagels."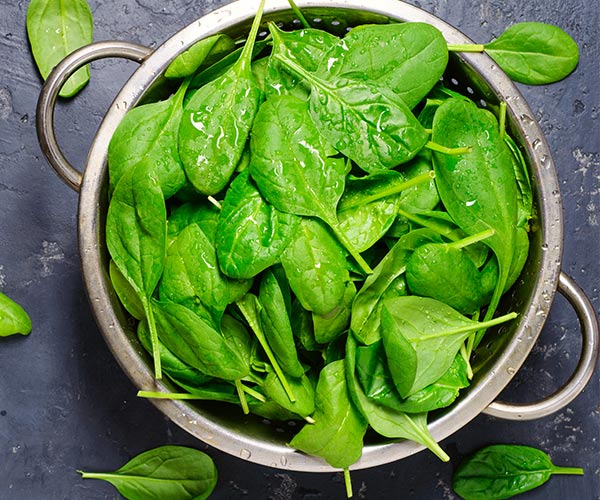 Shutterstock
Spinach

Was there ever any doubt that leafy green vegetables like spinach and kale would be high up on a list of foods you can eat non-stop without gaining weight? Fill up your plate with veggies first and you're guaranteed to gain vitamins, minerals, and antioxidants without anything even close to a significant number of calories.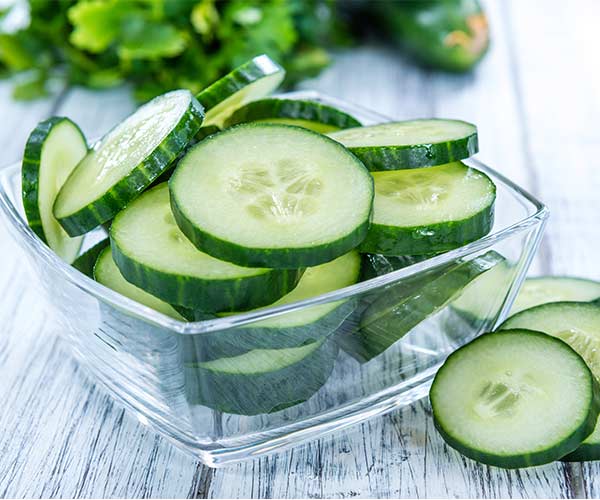 Shutterstock
Cucumbers

Cucumbers are a low-calorie food that is made up mostly of water, so they'll fill you up more than you might think. Cucumbers are also a great source of vitamins C and K and antioxidants and are more versatile than they seem — you can add them to smoothies or even create cucumber spiral noodles.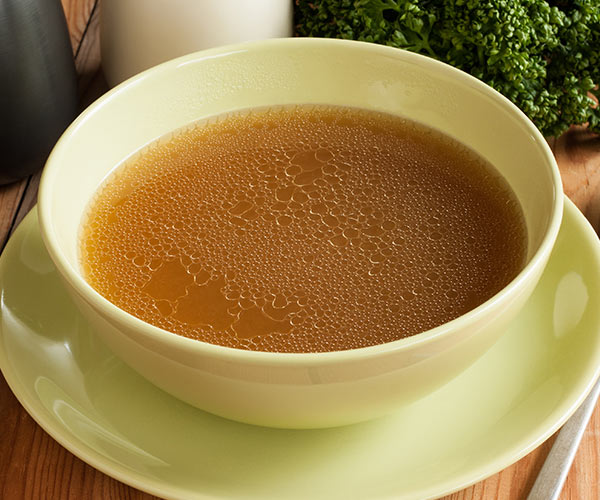 Shutterstock
Bone Broth

Bone broth is high in antioxidants and minerals and is one anti-inflammatory food that you can fill up on all you want without gaining weight. Whether you drink bone broth without other ingredients, as a snack or appetizer to help suppress your appetite, or add veggies and chicken and make it a meal, it's a great idea to whip up a whole batch of broth and freeze it so you'll always have some on hand.
Shutterstock
Apples

An apple a day can keep the doctor and extra pounds away.

According to Healthline: "One study looked at the effects of eating solid apple segments, applesauce or drinking apple juice at the beginning of a meal.
It found that those who ate solid apple segments consumed 91 fewer calories than those eating apple sauce and 150 fewer calories than those drinking apple juice."