If you want to burn fat and build muscle, what you eat is even more important than the hours you clock in at the gym.
You can engage in intense cardio and strength training sessions, but without a balanced diet filled with plenty of protein and a minimal amount of sugar and saturated fats, burning fat is going to prove a bigger challenge.
If you need help getting started, here are four anti-inflammatory foods you should try this week to target stubborn fat, according to a trainer.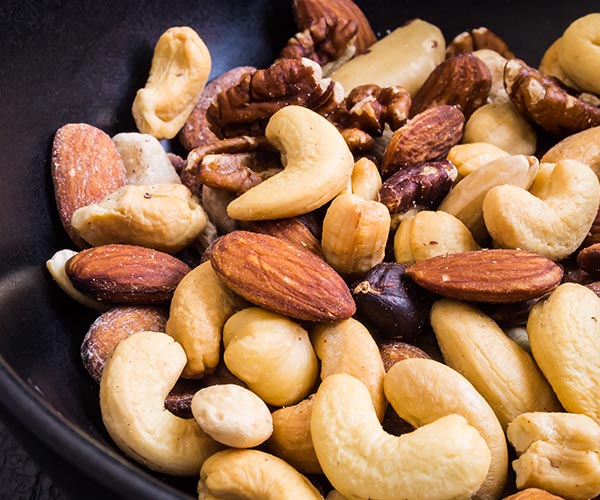 Shutterstock
Barry's Bootcamp Nashville trainer Josh Gamble knows a thing or two about losing weight and building muscle. According to Barry's Bootcamp, Gamble suggests including more healthy fats and lean proteins into your diet.

That's right: fat — the right fat — can actually help you lose more fat.
Shutterstock
Avoid processed foods and sugary snacks and, when in doubt, always choose foods found in nature.

"Aim for fresher and more wholesome choices," Josh told Barry's Bootcamp. "Healthy fats and lean proteins are good for you. Proteins are the building blocks of muscles, and healthy fats help to regulate your hormones that control fat burn."

Here are four healthy food suggestions to kick-start fat burning.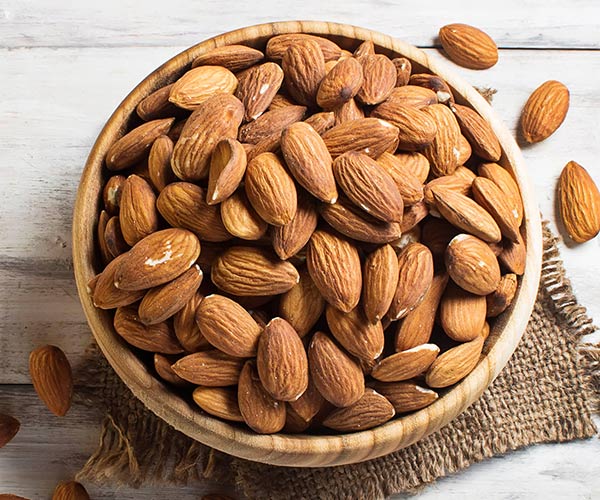 Shutterstock
Nuts

When it comes to foods that boast healthy unsaturated fats, nuts are king and queen. Eating an assortment of nuts like almonds, peanuts, and walnuts provides omega-3 fatty acids and actually keeps you satisfied for longer so that you don't overeat. Just remember to limit portions to a handful since nuts are high in fat.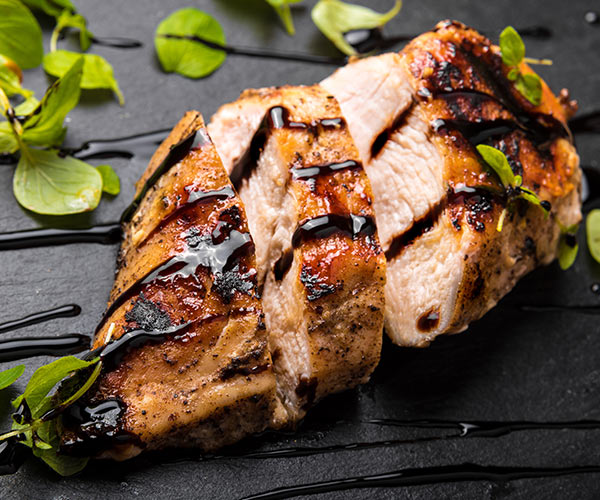 Shutterstock
Lean Meat

Lean meats like chicken, turkey, and grass-fed beef provide an abundance of protein and vitamins and minerals and are low in calories and fat. Choose hormone-free and organic meats whenever possible. And if you don't eat meat, swapping lean meats for legumes like peas, beans, and chickpeas is the way to go.
Shutterstock
Yogurt

The probiotics found in Greek yogurt are excellent for curbing inflammation and balancing the bacteria in your gut. Rich in calcium, low-fat yogurt also promotes a healthy digestive system and relieves gas and bloating. Just be sure to choose plain varieties that are not loaded with sugar.
Shutterstock
Green Tea

Coffee is great and all, but green tea is the anti-inflammatory beverage that has been shown in studies to help burn fat. Green tea and green tea supplements can boost your metabolism and kill cell-damaging free radicals — what's not to love about this soothing food?