Our bodies are constantly sending us signs to alert us of internal woes and imbalances. Experiencing inflammation is just one way our bodies are trying to let us know that we need to eat better, reduce stress, sleep more, and exercise. Unfortunately, so many of the foods marketed to us are processed and contain refined carbs and tons of sugar — which only contribute to more inflammation. If you have serious fitness goals, these foods aren't going to support your best efforts to increase strength and endurance.
At that's why anti-inflammatory foods are getting so much attention lately. Foods like these three anti-inflammatory ingredients you should eat to reach your fitness goals flood your body with good bacteria that fight inflammation. They can also kickstart your body's ability to burn more fat and give you the energy you need to work out harder and more efficiently.
Does it hurt that these foods are also delicious and a delight to eat? Nope, not one bit.
Oatmeal With Blueberries
Consider this healthy breakfast a double whammy when it comes to its anti-inflammatory properties. Blueberries contain a wealth of antioxidants called flavanoids that are basically soldiers that fight off inflammation. And raw oats contain fiber that encourages healthy bacteria growth. This satisfying meal also boosts energy levels so you can run, train, or cycle like a boss.
Photos: Shutterstock
Wild Salmon
Wild salmon is one of the more popular antioxidants because its omega-3 fatty acid content directly attacks inflammation and boosts your metabolism for faster fat burning. Aim to eat salmon twice weekly if possible, with a drizzle of olive oil for added protection against inflammation.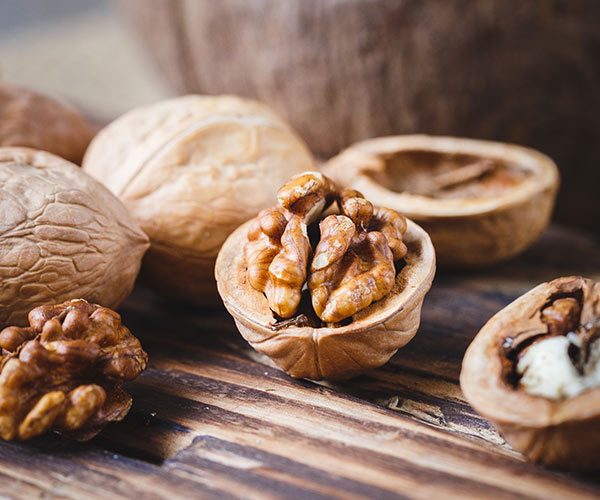 Walnuts
Most nuts and seeds are fantastic at fighting inflammation. But walnuts stand out for their high omega-3 and antioxidant content. To boot: they're extremely high in protein and polyunsaturated fat (aka: good fat) and contribute to higher energy levels and better workouts.