If you're trying to lose weight fast, it's important to do it in a healthy way that won't cause your metabolism to plummet (which defeats the purpose). That means no starvations and deprivation diets. Instead of focusing on all of the foods that you can't eat, try to shift your attention to the many healthy foods that you should eat to lose weight and feeling amazing.
Here are four anti-inflammatory foods you should start eating this week to lose four pounds fast.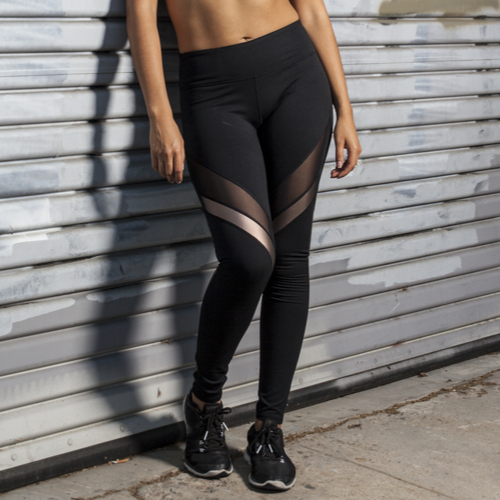 Shutterstock
Anti-Inflammatory foods play an important role in your health and weight loss goals because they work to reduce inflammation in the body that can lead to obesity and conditions like cardiovascular disease and diabetes.

Foods that you'll want to avoid at all costs, and that actually cause inflammation, include the usual suspects: refined carbs packed with sugar, processed meats, and foods with trans fats (like French fries).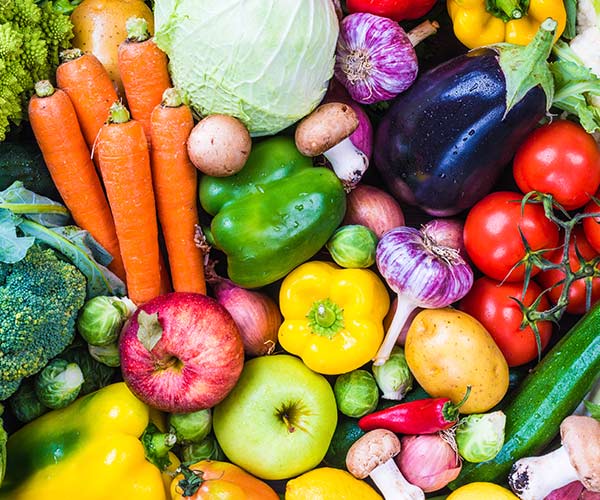 Shutterstock
On the opposite end of the inflammation food spectrum you have foods that are actually going to work to reduce inflammation in your body and help level out gut bacteria.

If you're looking for ways to incorporate more of these good foods into your diet, start small — these four anti-inflammatory foods can have a big impact on your weight loss goals.
Shutterstock
Olive Oil

If you're still using corn oil, margarine, butter, or other cooking oils that are high in saturated fat, making a simple change to olive oil can make a world of difference. Rich in a monounsaturated fat called oleic acid, olive oil is way better for you. According to Healthline: "Studies suggest that oleic acid reduces inflammation and may even have beneficial effects on genes linked to cancer."

This one change can bring about huge health benefits.
Shutterstock
Tomatoes

Tomatoes are one of the very best anti-inflammatory foods around, thanks to an antioxidant they contain called lycopene. And there's even better news for anyone who prefers their tomatoes served in sauce instead of raw: Cornell researchers discovered that cooking your tomatoes releases even more of their antioxidant power.

This amazing food is also low in calories, high in vitamins and minerals, and can help you lose weight.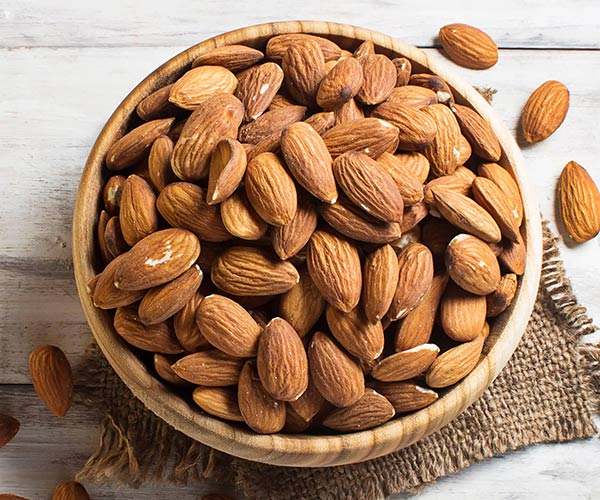 Shutterstock
Almonds

There's a perfectly legit reason why almonds are on every dietitian's list of healthy, anti-inflammatory foods that can spur weight loss: they will fill you up quickly and are a powerhouse of omega-3 fatty acids and vitamins.

"Almonds have been studied extensively for their benefits on heart health, diabetes, and weight management," Jenny Heap, a registered dietitian with the Almond Board of California told Live Science. "The unique nutrient combination of almonds — plant-based protein, fiber and monounsaturated fats, plus key nutrients like vitamin E and magnesium — help make them a heart-healthy snack."
Shutterstock
Tuna

You'll hear (countless times) how healthy it is to eat salmon. And it's true — wild salmon is high in protein and omega-3 fatty acids and will help you lose weight. But in case you're looking to switch things up a bit, fresh tuna is an amazing food to consider.

Rachael Link., MS, RD told Dr. Axe: "… tuna fish is right up there with other healthy types of fish, such as salmon, when it comes to nutrition. It's low in calories but packs a good amount of protein and heart-healthy omega-3 fatty acids into each serving. It's also loaded with antioxidants and important micronutrients, giving you all the more reason to make tuna fish a regular part of your diet."