You can lose weight and burn fat, but getting a flatter stomach takes a whole other set of skills — or so it seems.
It's not easy to burn stubborn belly fat and doing so usually requires a combination of efforts that include changing your diet, eliminating excess sugars and processed foods, adding more cardio and strength training into the mix, and taking steps to reduce stress and get more sleep.
Sounds exhausting, doesn't it?
Start small — add these four anti-inflammatory foods you should have every morning to lose stomach fat fast to your diet and you may just start to see results even sooner.
Shutterstock
Almonds

Not only are almonds delicious, satisfying, and filled with protein and vitamins and minerals, but snacking on a few each day can actually help reduce belly fat, according to studies. According to one study, simply substituting foods that are high in carbs, like bread and chips, with almonds automatically helps keep belly fat at bay.
Shutterstock
Blueberries

Looking to sweeten up your breakfast a bit? Skip artificial snacks and stick with a handful of blueberries, which are lower in calories and sugar than most fruit and contain a wealth of health benefits. Blueberries are loaded with antioxidants that fight cell-destroying free radicals. They also combat inflammation, which is associated with belly fat and obesity.
Shutterstock
Oatmeal

Rolled oats and steel-oats contain a goldmine of fiber and B vitamins, both of which are important for keeping your digestive system running well and boosting your metabolism. A high-fiber breakfast will also keep you fuller for longer so that you can power through your morning without craving sweet snacks an hour after breakfast. Just be sure to choose plain oats and not flavored varieties, which are often high in sugar.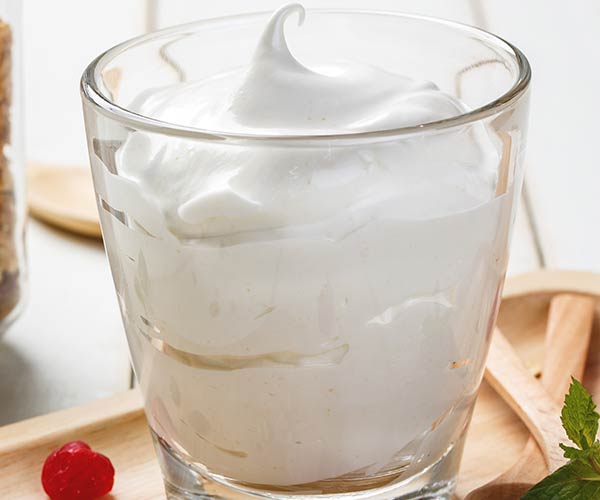 Shutterstock
Greek yogurt

Hello, probiotics! Thanks to healthy bacteria strains found in plain Greek yogurt, your gut will be better balanced and better able to fight inflammation. Bonus points: yogurt can combat bloating and make your belly look flatter before you've even hit the gym.