When you're trying to lose weight and burn fat, everything you eat counts. But, even if you're playing by the rules and only sticking to the healthiest foods possible, it can still be a challenge to burn stubborn fat in areas like your belly and back.
That's where anti-inflammatory foods come in.
Shutterstock
Think of anti-inflammatory foods as healthy foods that also happen to have superpowers: they contain antioxidants that curb inflammation in the body and keep the bacteria in your gut balanced. Because many health issues stem from the gut, these foods are important because they provide good bacteria that kills bad bacteria and can help prevent obesity and diseases like cardiovascular disease, diabetes, and certain types of cancer.
Add these five healthy foods to your diet for major nutritional benefits that include helping you burn stubborn fat.
Shutterstock
1. Tomatoes
The key ingredient in tomatoes is an antioxidant called lycopene that gives it its red color. According to Dr. Axe: "Antioxidants are so important for many reasons, especially in a world where processed food has eliminated most of what gives your body the ability to prevent and fight disease. Lycopene is an antioxidant that might as well be worth its weight in gold for the incredible things from which it protects your body."
Tomatoes are also low in calories and carbs and high in vitamins and minerals like vitamin C, potassium, folate, and fiber.
Shutterstock
2. Broccoli
All green leafy vegetables are a valuable sauce of anti-inflammatory goodness, but broccoli stands out because it contains a wealth of antioxidants.
According to Live Science: "This verdant vegetable is a powerhouse of nutrients. It's reputed to benefit digestion, the cardiovascular system, and the immune system, and to have anti-inflammatory and even cancer-preventing properties. Plus, broccoli is low in sodium and calories, at about 31 calories per serving. It's also a fat-free vegetable."
Broccoli also has phytonutrients and antioxidants that keep your immune system strong and healthy.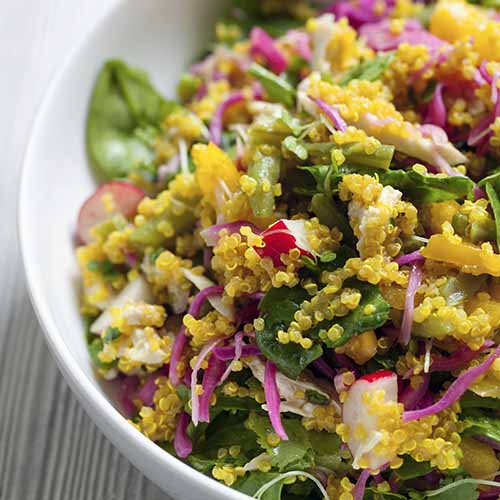 Shutterstock
3. Turmeric
Not only does a few dashes of turmeric in your stew, chili, soup, or eggs give it a sweet golden color, but it instantly adds an anti-inflammatory boost that protects your body and cells against inflammation and free radicals.
Curcumin is the active anti-inflammatory ingredient found in turmeric — and it's one that has been shown in studies to aid in the "management of oxidative and inflammatory conditions, metabolic syndrome, arthritis, anxiety, and hyperlipidemia" and "may also help in the management of exercise-induced inflammation and muscle soreness, thus enhancing recovery and performance in active people."
The quicker you can recover after a day at the gym, the more likely you are to hit the gym again.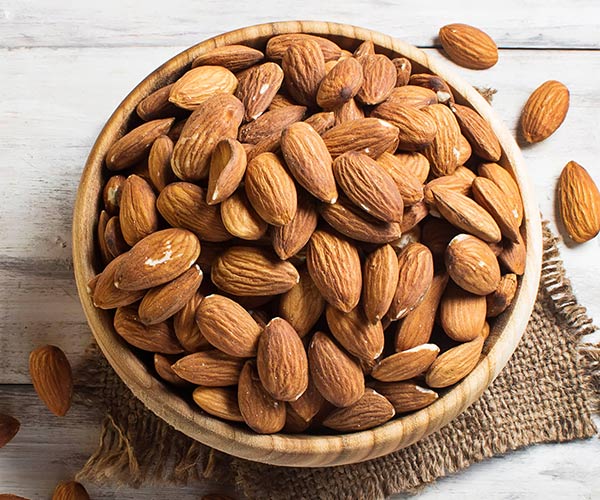 Shutterstock
4. Nuts
Nuts are rich in omega-3 fatty acids that help lower blood pressure and manage cardiovascular disease. There's also evidence that it can reduce symptoms of metabolic syndrome and lower your risk of obesity, according to Healthline. Nuts are high in fat, so the best way to enjoy this snack is one small handful at a time.
Shutterstock
Choosing protein-rich plant-based foods and spices that are high in antioxidants and low in calories and sugar is the way to go if you want to lose stubborn body fat. These foods will prevent diseases, help lower your blood sugar levels, and provide the energy you need to lead an active life.