You may already be hip to the healthiest breakfast foods, like steel-cut oats, Greek yogurt, and antioxidant-rich berries. But there may be one important food — and food category — you're neglecting in the morning. And by simply adding it to your meals, you could improve your metabolism, suppress your appetite, and contribute to more fat and weight loss, if those are your goals.
This is the one anti-inflammatory ingredient nutritionists say you should start adding to your breakfast for a flat stomach.
Shutterstock
For years the myth that fat makes you fat has prevailed. Possibly fueled by our confusion about fat and how healthy fats share little in common with the saturated fats and trans fats found in foods like French fries and pastries, this myth has lived on.

Until now.

One of the best foods you can incorporate into your breakfast is a fatty food — and that's a very good thing.
Shutterstock
Alan Aragon, a nutritionist in Westlake Village, California, told Food Envy that science backs up the claim that eating good fat keeps you from gaining weight.

"You're primarily looking for monounsaturated fats (MUFAs), like avocados, nuts or healthy oils, while avoiding processed foods like the plague," reports Food Envy. "What's more: a study published in the British Journal of Nutrition found that a diet rich in MUFAs helped people to lose small amounts of body fat, even without changing their calorie intake."

One of those healthy high-fat foods is perfect in your breakfast.
Shutterstock
Avocados

Eating avocados can boost your metabolism and help combat metabolic syndrome, according to research.

"Avocado is a well-known source of carotenoids, minerals, phenolics, vitamins, and fatty acids," wrote the authors of the Phytotherapy Research review. "The lipid- lowering, antihypertensive, antidiabetic, anti-obesity, antithrombotic, antiatherosclerotic, and cardioprotective effects of avocado have been demonstrated in several studies."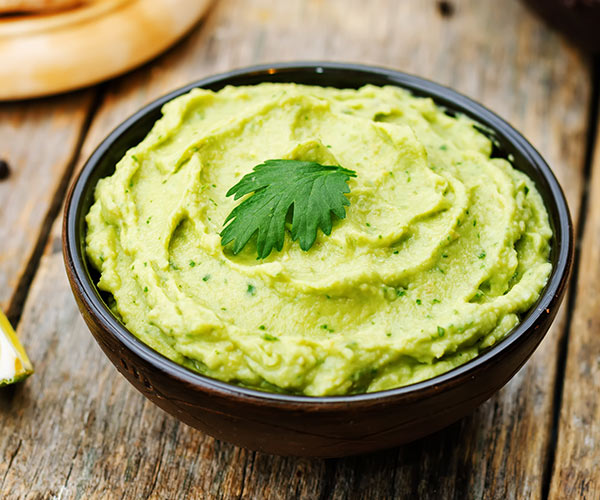 Shutterstock
One cup of avocado contains 10 grams of filling fiber, 14 grams of healthy monounsaturated fat, and 2.9 grams of protein, as well as nutrients like vitamins C, A, and B-6 and iron and magnesium. It's truly the superfruit that is super low in sugar and super high in nutrients that keep you satisfied and energized.
Shutterstock
Not only are avocados contributing to a flatter belly and more weight loss, but they're also excellent for your gut health, inflammation, and digestion.

"Healthy fats like avocados are vital to gut health, as they coat the stomach and allow for ease of digestion," Stephanie Middleberg, RD, founder of Middleberg Nutrition in New York City, told Health.com. "They also help the body increase its absorption of other nutrients and antioxidants."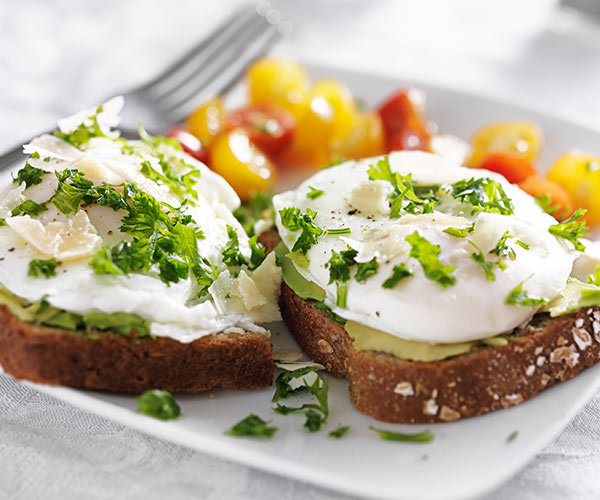 Shutterstock
There are dozens of ways you can incorporate avocado into your breakfast. Try avocado toast with a poached egg for optimum protein benefits, an avocado and mango smoothie to boost your immune system, or chop up a few slices of avocado into your oatmeal. You can even add a teaspoon of avocado into your coffee for a creamy, healthy alternative to milk!