If you love nothing more than a plate of eggs in the morning, you're already doing something amazing for your health. Eggs are a low-calorie food that is rich in protein and nutrients like selenium. And, if you're trying to lose weight, the news is even better: eggs support most weight loss plans.
But there's always room for improvement.
This is the one anti-inflammatory ingredient you should add to your eggs to speed up your metabolism and burn calories.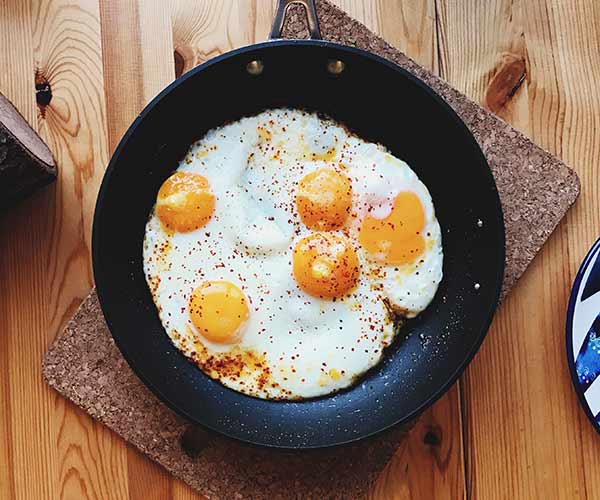 Shutterstock
Your average egg contains just 78 calories, 5 grams of fat, practically zero carbs, and a number of seriously important nutrients, including vitamin B-12 (which is difficult to obtain from foods).

Those stats alone make eggs a worthwhile ingredient. But there's another ingredient you can add to boost your metabolism.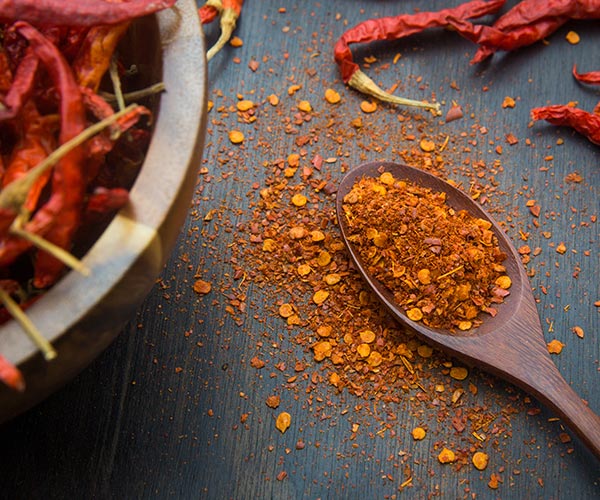 Shutterstock
Cayenne Pepper

Cayenne peppers are a type of chili pepper that brings on plenty of heat and can transform any meal (including eggs) into a more interesting — and more calorie-burning — meal.
Shutterstock
Cayenne contains capsaicin, which gives them both their medicinal properties and their spicy taste.

It's also this capsaicin that can boost your metabolism and help you burn more calories, even when your body is at rest.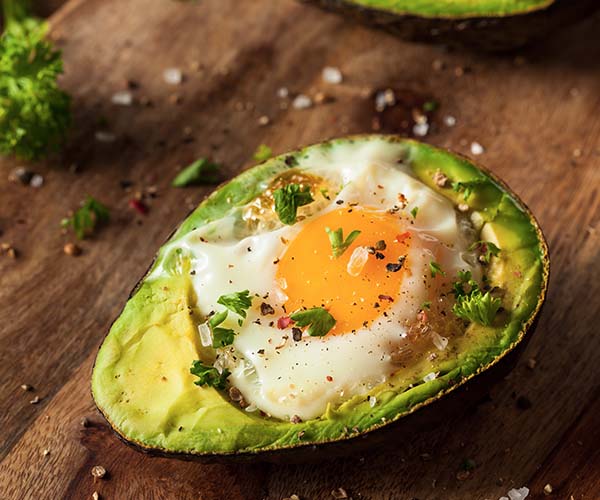 Shutterstock
The secret to this burn-calories-while-you-sleep magic is called thermogenesis, which causes your metabolism to speed up.

"In one study, people who ate a breakfast containing capsaicin and medium-chain triglyceride oil burned 51% more calories during that meal, compared to people who had neither for breakfast," reports Healthline.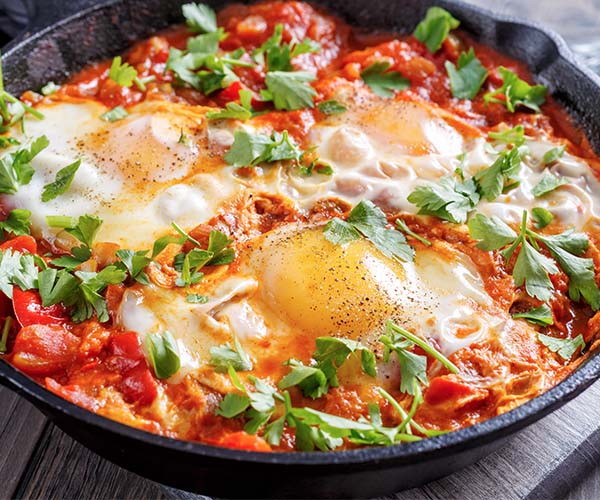 Shutterstock
Cayenne pepper has another superpower: it can actually reduce your appetite, so that you'll be less tempted to snack an hour after you've had your nutritious eggs breakfast. According to one study, cayenne helped reduce the production of a hormone called ghrelin, which is the "hunger hormone" that sends a signal to your brain to let it know that you're craving more food.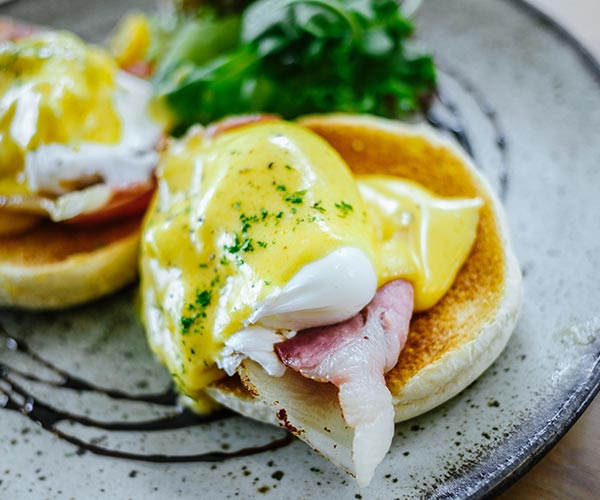 Shutterstock
Not sure how to incorporate cayenne pepper into your eggs dish?

You can literally sprinkle a bit of cayenne pepper on your eggs to reap its flavor and benefits.

Or follow this cumin and cayenne scrambled eggs recipe. You'll need:

Canola oil
Ginger root
Salt
Eggs
Cilantro
Scallions
Cumin seeds
Cayenne pepper
Plum tomatoes