2019 is officially here and that means it's time to start making your resolutions a reality. If you're looking to eat healthier in the new year, why not try whipping up some low-calorie, anti-inflammatory meals in that new Instant Pot you just got?
Instant pots make cooking easier by cutting your prep time in half, leaving you with less time spent in the kitchen. Plus, there are so many recipes out there that combine the healthiest ingredients and proteins that will help you stick to your resolution.
Here are eight nutritionist-approved Instant Pot recipes that are low in carbs and high in protein and flavor:
Shutterstock
Butternut Squash and Turkey Chili
Loaded with healthy vegetables like squash and kale, this soup is an excellent source of fiber, vitamins, and minerals. Ground turkey is also one of the best foods for weight loss because of how lean it is.
Ingredients:
1/2 tablespoon olive oil
1 medium onion, diced
4 large garlic cloves, minced
2 teaspoons ground turmeric
1 teaspoon ground cumin
1 teaspoon chili powder
1/4 teaspoon cayenne pepper
1/4 teaspoon cinnamon
1 teaspoon sea salt
1/2 teaspoon ground black pepper, to taste
1 lb ground turkey
1 medium butternut squash, peeled, seeded and chopped (about 5 cups)
4 cups low-sodium vegetable broth
1 – 14 oz can diced tomatoes
1 – 14 oz can light coconut milk
1/2 cup dried red lentils, rinsed
3 tablespoons tomato paste
2-3 teaspoons apple cider vinegar
1-2 cups chopped kale or spinach
chopped cilantro and sliced green onions, for garnish
cooked brown rice or quinoa (optional)
Shutterstock
Quinoa is an excellent source of vegan protein and fiber so mixing it into this stew will make it more hearty and nutrient-dense. Toss in your favorite vegetables and spices to add flavor and you have yourself a delicious dinner.
Ingredients:
1 teaspoon coconut oil (I opted to use 1 tablespoon olive oil instead)
1 medium yellow onion, chopped
2 celery stalks, chopped
3 carrots, chopped
4 cloves garlic, pressed or minced
2 jalapeños, seeded and chopped
3 ½ cups water
1 large can (28 ounces) diced tomatoes
1 ½ cups cooked black beans or 1 can (15 ounces) black beans, rinsed and drained
1 ½ teaspoons ground cumin
2 teaspoons fine sea salt
½ cup quinoa (dry/uncooked)
¼ cup chopped fresh cilantro
⅛ teaspoon cayenne pepper (for extra heat, optional)
Freshly ground black pepper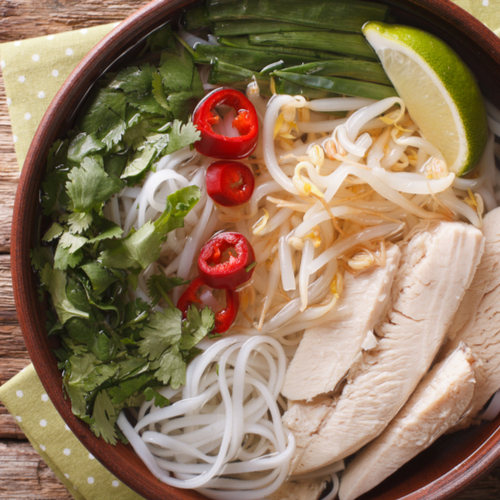 Shutterstock
No need to go out for dinner -- you can make chicken pho in your instant pot and have your favorite dish from the comfort of your own home.
Ingredients:
14 oz rice noodles
1 Tbsp olive oil extra virgin
1 large yellow onion halved
1 2-inch piece ginger cut into 1/4 inch slices and slightly smashed
3 cardamom pods lightly smashed
1 cinnamon stick
1 Tbsp coriander seeds
3 star anise pods
5 cloves
1 fuji apple peeled, cored and cut into 1/2 chunks
1/2 cup coarsely chopped cilantro leaves
6 chicken thighs bone-in, skin-on
3 Tbsp fish sauce
1 Tbsp sugar
8 cups water
1 1/2 tsp kosher salt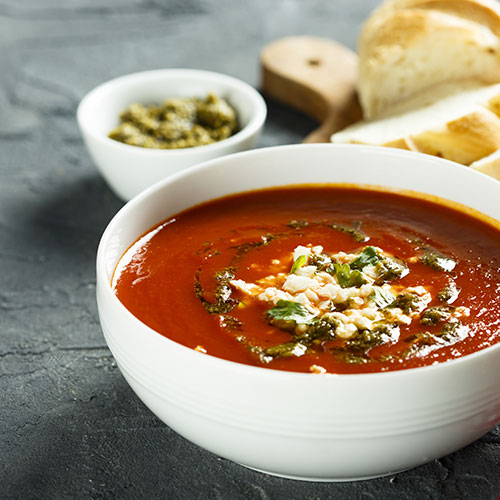 Shutterstock
Instant Pot Creamy Tomato Soup
Tomatoes are loaded with anti-inflammatory goodness and this low-calorie soup will give your metabolism the boost it needs to burn calories fast.
Ingredients:
1 onion, diced
2-3 cloves garlic, minced
1 TBSP olive oil or avocado oil
3 carrots, chopped
15 oz can tomato sauce
15 oz can diced fire roasted tomatoes extra as desired
1 TBSP tomato paste
1 cup vegetable broth
1 TBSP dried basil or to taste
1/4 tsp salt
1/2 tsp sugar optional*
1/4 tsp oregano
3 oz cream cheese or heavy cream (add to taste)
salt and pepper to taste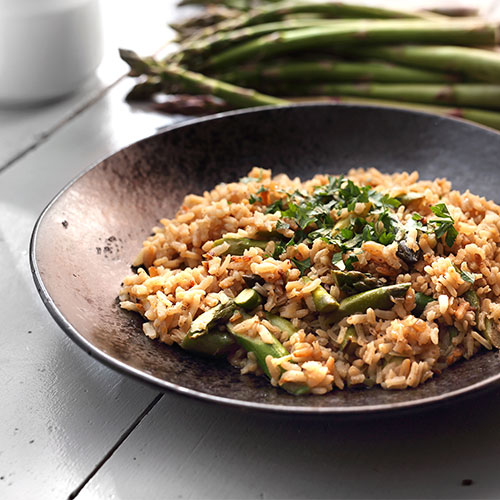 Shutterstock
Instant Pot Lemon-Vegetable Risotto
This simple and flavorful recipe makes for the perfect meal when you don't feel like cooking. It's loaded with healthy anti-inflammatory veggies like broccoli, asparagus, and spinach and the lemon will kick-start your metabolism.
Ingredients:
1 bunch asparagus, sliced thin
1 cup broccoli florets
1 cup fresh peas or snap peas
2 tablespoons and 1 teaspoon extra-virgin olive oil
1 onion, diced
1 cup leek, diced
2 garlic cloves, minced
1 teaspoon fresh thyme
1 1/2 cups arborio rice
4 cups vegetable broth
4 tablespoons butter
1 cup spinach
1/2 bunch chives, sliced thin
1/2 teaspoon garlic powder
1/4 teaspoon red pepper flakes, more to taste
1 teaspoon lemon zest
2 tablespoons lemon juice, more to taste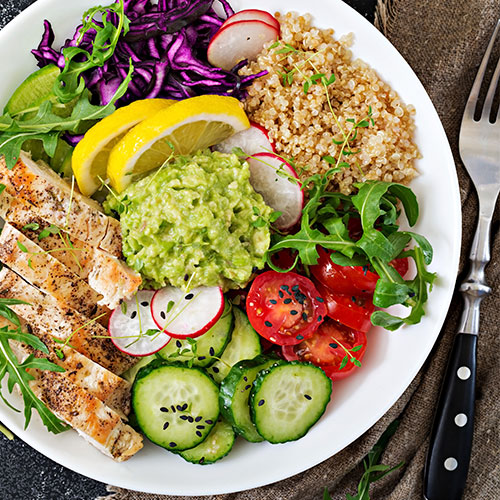 Shutterstock
Instant Pot Chipotle Chicken Bowls
This chipotle chicken bowl recipe is easy to make and requires two high-protein ingredients: quinoa and chicken. You can meal prep it ahead of time in your instant pot and eat it for lunch all week.
Ingredients:
For the chipotle chicken:
1/2 teaspoon kosher salt
1/2 teaspoon ground cumin
black pepper, to taste
1 tablespoon chipotle paste
1 cup prepared mild salsa
1 pound boneless, skinless chicken thighs
2 ears corn, husks removed

For the quinoa:
3/4 cup uncooked quinoa, rinsed and drained
1 cup plus 2 tablespoons water
1/4 teaspoon kosher salt
1 lime, juiced
1/2 tablespoon olive oil
2 tablespoons chopped cilantro

For the bowls:
1 cup halved cherry tomatoes
4 oz (1 small) haas avocado, sliced
4 lime wedges
2 tablespoons chopped cilantro