Anti-inflammatory foods are a big deal — and that has nothing to do with them being a passing trend.
Ingredients that have anti-inflammatory properties help curb inflammation in the body that can lead to obesity and diseases like cardiovascular disease and diabetes. And when you find one that also happens to contain high amounts of protein it works overtime — performing double duty as an inflammation reducer and fat-burning aid.
This is the one anti-inflammatory protein that gets rid of back and stomach fat, according to nutritionists.
Shutterstock
Greek Yogurt

What's not to love about Greek yogurt? It has a creamy consistency that lends itself to many tasty sauce and dip recipes, can be enjoyed alone as a snack, pairs amazingly well with healthy toppings like nuts and fruit, and — as it turns out — contains ingredients that can help you burn more belly and back fat.
Shutterstock
Unlike regular strains of yogurt (which are more watery in consistency), Greek yogurt is extremely high in protein and low in calories and carbohydrates. Its protein content fills you up, keeps you satisfied for longer, and helps your body build more muscle, which in turn also helps your body burn more fat.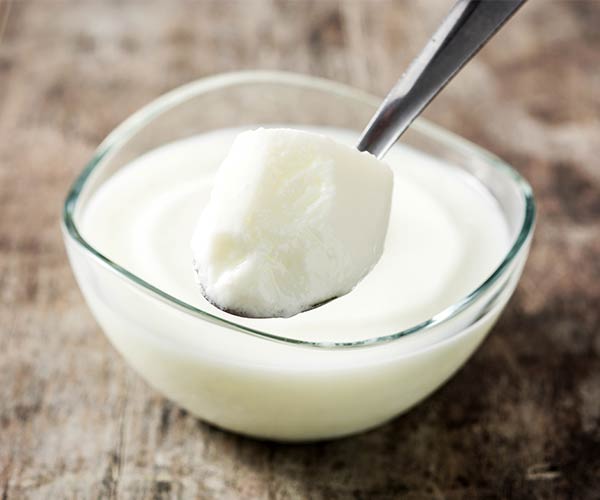 Shutterstock
But there's another major reason why Greek yogurt is an excellent ingredient for weight loss. It is one of few foods that contains probiotics, which are live strains of bacteria that balance the levels of "good" and "bad" bacteria in your gut. Because so many health problems, including obesity, are linked to gut health, eating foods that are rich in probiotics has been shown in studies to help promote more fat loss, particularly visceral fat around the belly and back.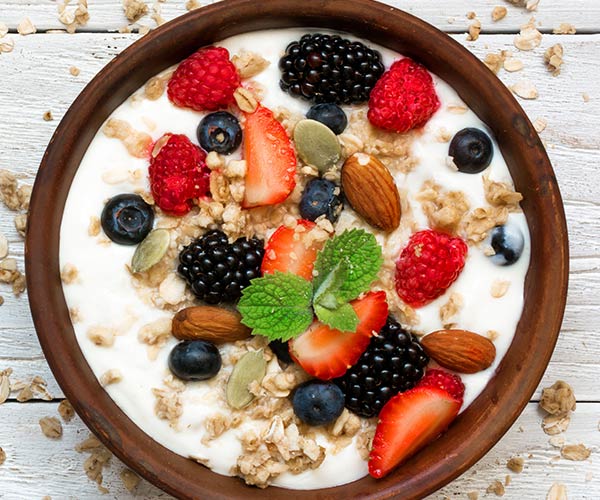 Shutterstock
When you're shopping for yogurt remember: plain low-fat Greek yogurt is best. Flavored versions usually contain high amounts of sugar that actually cause inflammation and contribute to weight gain. If plain is a little too plain for you, consider jazzing up your yogurt with blueberries, pomegranate seeds, or a touch of anti-inflammatory raw honey.