Lean sources of protein are the best things you can eat if you're trying to lose weight. That's because protein has a thermogenic effect on the metabolism, which allows you to burn more calories. Plus, the more protein you consume, the more energy you'll have to fuel your workouts.
"After decades of health professionals promoting a low-fat dietary approach to weight loss, research currently is providing evidence that a high-protein diet may be an effective approach," Kaley Todd, MS, RDN of Today's Dietitian says. "Popular weight loss plans promote the concept that high-protein foods take more work to digest, metabolize, and use, therefore the body burns more calories as it processes them. Proponents of these weight loss diets also suggest that the increased digestion time leads to feeling fuller longer and thus results in lower calorie intake."
Keep scrolling to find out which lean proteins experts swear by to slim your waistline and help you lose fat faster:
Shutterstock
Salmon
Salmon is loaded with omega-3 fatty acids, which combat inflammation and promote metabolic function. It's also low in calories and features high-quality protein, healthy fats, and various important nutrients.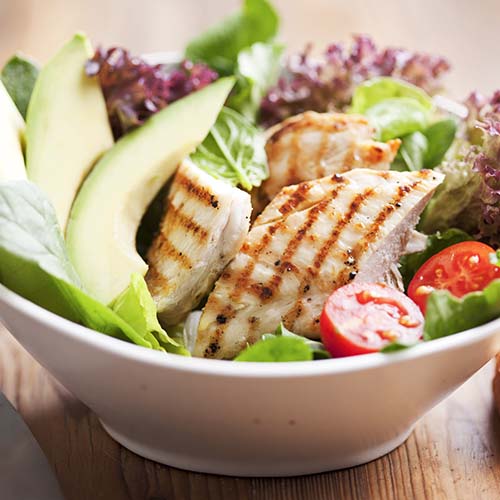 Shutterstock
Grilled Chicken Breast
Eating unprocessed lean meats like grilled chicken breast is an excellent way to add protein to your weight loss diet. In fact, some experts say that replacing some of the carbs or fat in your diet with lean sources of protein could make it easier for you to lose excess fat.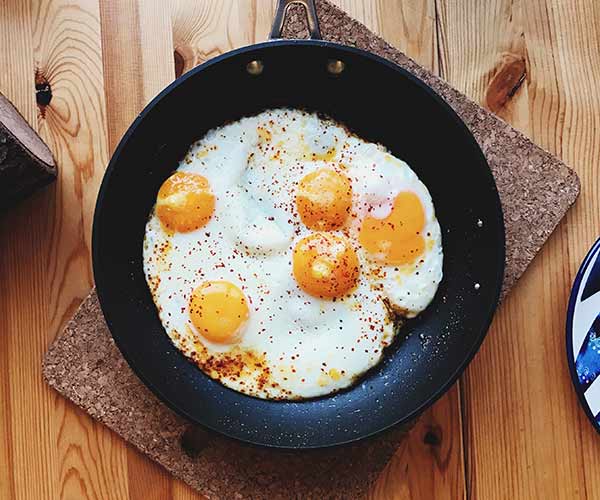 Shutterstock
Eggs
Eggs are incredibly nutrient dense and can help you get all the nutrients you need on a calorie-restricted diet, with almost all the nutrients are found in the yolks. Studies found that participants that had eggs for breakfast showed increased feelings of fullness and made participants eat less for the next 36 hours.
Shutterstock
Tuna
Tuna is another low-calorie, high-protein food. It's a popular lean protein among bodybuilders and fitness models because of its ability to increase protein intake while also keeping total calories and fat low. Fitness experts say that it's best to opt for tuna that has been canned in water as opposed to oil to ensure that you're consuming the healthiest option for your metabolism.