Smoothies are fast to make, require just a few ingredients, and can provide a number of vitamins and minerals, including protein and fiber (if you choose your ingredients carefully).
It's a little too easy to let sugar slip into smoothies in the form of flavored yogurts and fruit juices. But if you are mindful of your ingredients, this delicious beverage can be a healthy part of your diet.
Here are four anti-inflammatory smoothies doctors swear by to burn calories faster for weight loss.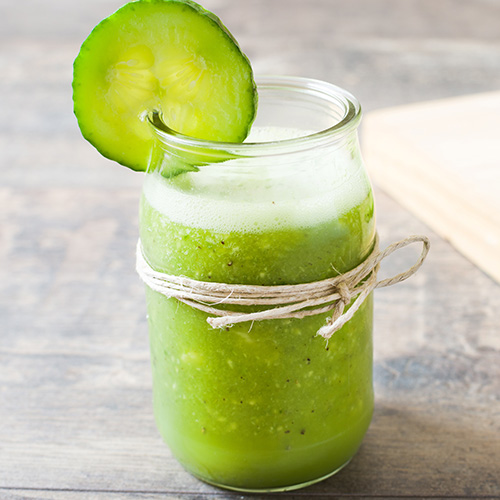 Shutterstock

A mixture of antioxidant-rich and hydrating cucumbers, as well as other green veggies like spinach and pineapple, which is packed with fiber and vitamins, meet and mingle to create one delicious smoothie that supports your weight loss goals.

Here are the ingredients you'll need for this one:

Pineapple
English cucumber
Baby spinach
Apple
Mint leaves
Cold water
Ice cubes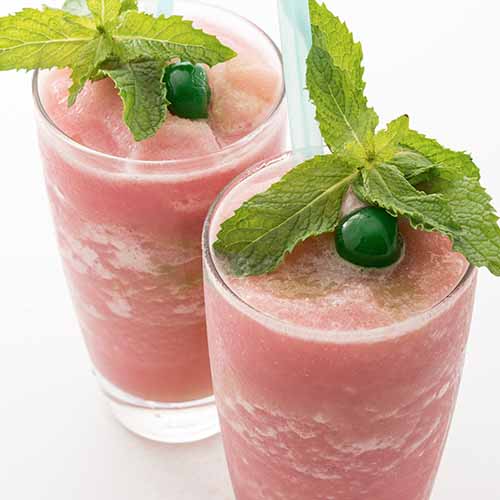 Shutterstock
Strawberry, Mango And Guava Smoothie

The perfect warm weather sweet treat, this smoothie puts guava fruit front and center, exposing you to its many health benefits that include lowering blood sugar levels, boosting your immunity, and helping with easier digestion.

To make this delish smoothie, gather up these ingredients:

Strawberries
Mango
Banana
Guava juice
Coconut water
Ground flaxseed (an excellent source of filling fiber)
Coconut flakes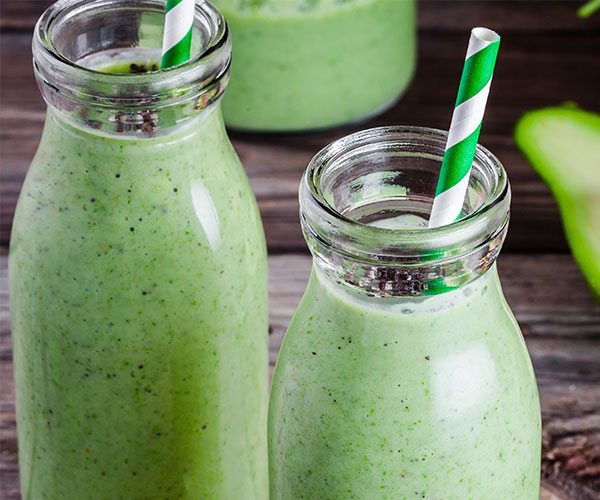 Shutterstock

Avocado is a top-notch food choice for weight loss, one that provides a source of healthy, good fats. And a quality protein powder that is low in sugar can take your green smoothie from vitamin-rich goodness to fat-burning powerhouse.

The five ingredients you'll need to make this smoothie include:

Protein powder
Fresh spinach
Avocado
Unsweetened almond or cashew milk
Ground flaxseed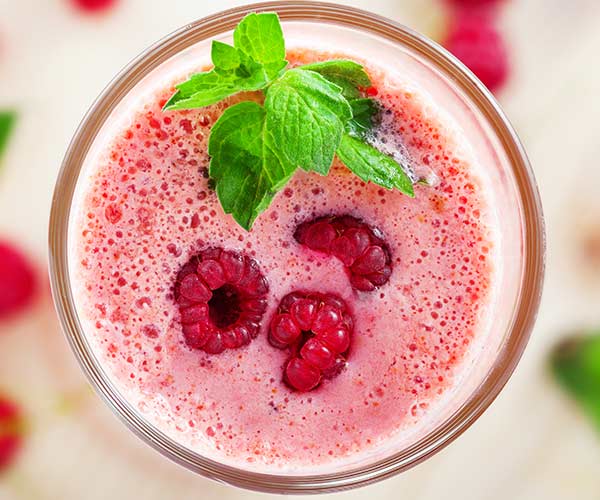 Shutterstock

If there's one fruit that leads the way in antioxidants, it's berries. This berry packed smoothie contains an abundance of fiber to fill you up and suppress your appetite, as well as above mentioned antioxidants that neutralize free radicals and protect cells. The addition of Greek yogurt is perfect for probiotics and improved gut health.

You'll need:

Blueberries
Strawberries
Blackberries
Raspberries
Milk (your choice)
Plain Green yogurt