In our quest to lose weight and burn fat, we often overlook one very important component — something that isn't food, strength training, or cardio: sleep!
You need to get a good night's sleep to prep your body for the day ahead of you. And when you are trying to lose weight, sleep is also crucial in keeping your hormones in check, providing the energy you need to sustain workouts, and helping you maintain a healthy weight.
If you're having trouble sleeping, natural supplements can actually help. This is the one anti-inflammatory vitamin you should take before bed for a flat stomach.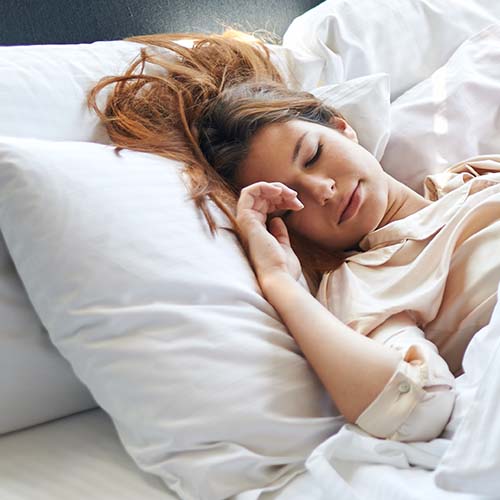 Shutterstock
It's important to note that, even though many supplements are 100 percent natural, they aren't candy. You shouldn't just start popping them left and right in the hopes that they will help with sleep or any other ailment that is a concern. Before you start a new supplement or supplement regimen, check with your doctor first. There could be another health culprit contributing to your sleepless nights.

If all else checks out, this one supplement might the right one for you.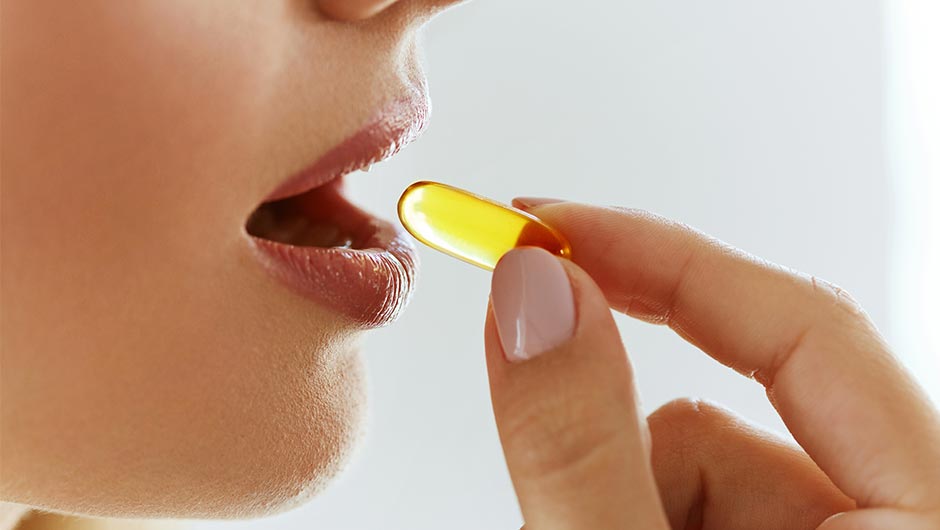 Shutterstock
Magnesium

There's a link between magnesium intake and sleep.

According to Psychology Today: "Insomnia is a common symptom of magnesium deficiency. People with low magnesium often experience restless sleep, waking frequently during the night. Maintaining healthy magnesium levels often leads to deeper, more sound sleep. Magnesium plays a role in supporting deep, restorative sleep by maintaining healthy levels of GABA, a neurotransmitter that promotes sleep. Research indicates supplemental magnesium can improve sleep quality, especially in people with poor sleep. Magnesium can also help insomnia that's linked to the sleep disorder restless-leg syndrome."
Shutterstock
You may be wondering why sleep is so important when it comes to weight loss. isn't cutting sugar and carbs enough?

As it turns out, a lack of sleep has a direct effect on the hormones responsible for hunger.

"When you don't get enough sleep, your body over produces the hunger causing hormones leptin and ghrelin," reports Top Fitness Magazine. "You could be more susceptible to overeating, while at the same time being less satisfied afterward.
People who consistently get less than six hours of sleep also show glucose and insulin levels and characteristics similar to diabetics, even if they are otherwise very healthy. Your fat cells lose their ability to properly use insulin. As your body becomes more resistant to insulin, it will produce more and more in order to function. This leads to fat buildup and could eventually lead to diseases like diabetes."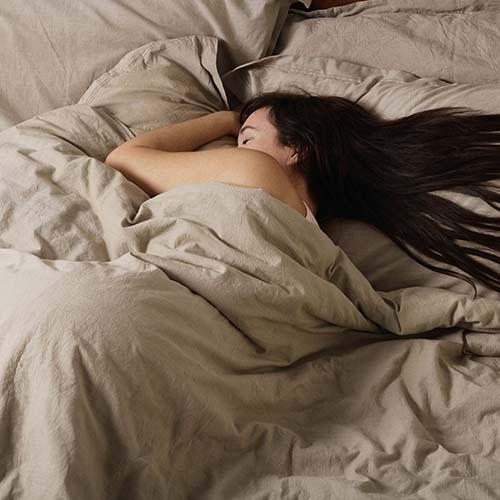 Shutterstock
You'll find magnesium in foods like leafy greens, nuts, seeds, legumes, dairy, and meat. Magnesium deficiencies are common though, and if you feel this could be a reason why sleep isn't coming naturally to you, visit your doctor, get your blood levels checked, and find out if a magnesium supplement is the winning answer for you.