Some people get up at the break of dawn to exercise. Other early birds must get a load of work done before heading to the office. Us? We're not morning people and it takes the scent of coffee wafting into our room to get our attention. But there are two things we learned must be part of any healthy morning routine if we (or you!) want to lose weight. First, eat breakfast: It keeps you full, energized and ready to start the day. Second: take an anti-inflammatory vitamin to rev metabolism. This allows you to exert some positive influence on how your body uses and burns energy (as in please help us burn more fat!). These vitamins are all good metabolism-friendly choices.
Magnesium
Magnesium is a vital nutrient for overall health and wellness and plays a big role in weight loss according to Dr. Charles Passler, creator of the detox program Pure Change. "Magnesium improves blood sugar management, helps to regulate hormones related to excess hunger and satiety, improves the quality of sleep, increases energy production, supports a healthy immune system and assists in stress management," he says. Every single one of these things has an effect on your metabolism and whether you lose or gain weight.
Nordic Naturals Vitamin D3 ($20)
Vitamin D
Our favorite way to get vitamin D is from glorious sunlight! But that's not always an ideal method. And we risk skin damage plus burns (and wrinkles!) from being exposed for too long. "Studies show that more than 70 percent of Americans are vitamin D deficient," says Dr. Passler. A supplement might be the way to go. People with low levels of vitamin D are more likely to catch colds so they have low immunity, feel sick, skip exercise and then metabolism wans. A study from the University of Minnesota found that vitamin D was connected to weight loss while a Canadian study found that people with ideal levels of vitamin D had less belly fat than those who were lacking.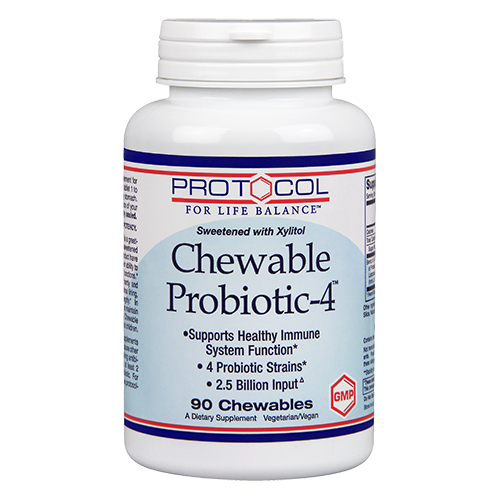 Protocol for Life Balance Chewable Probiotic ($22)
Probiotics
Invite some bacteria to the breakfast table and you could boost weight loss. It sounds gross but we're talking friendly bacteria that you need to keep your gut in optimal working condition. These microorganisms are found in probiotic foods and have funky names like lactobacillus acidophilus. Research has linked them to weight loss says Kara Landau, Gut Health Expert and Founder at Travelling Dietitian, in NYC. A specific probiotic bacteria in the yogurt-like drink kefir has been linked to reducing levels of blood sugar and therefor stopping the sugar from turning into fat in your body. There's also a link between the presence of good microflora in the gut and increased metabolism. But you don't need to drink a cup of kefir to get the benefits of probiotics – just take a capsule each morning.
Sundown Naturals B-Complex ($4)
Vitamin B Complex
Could vitamin B complex BE any more body friendly? Um, no. It helps metabolize carbs, fats and proteins and obv you're more likely to lose weight when your metabolism is functioning at it's best. Water-soluble vitamins like vitamin B complex break down in water so you don't need to take them with food to prevent an upset stomach. In fact, you'll be able to absorb more of it when taken before breakfast.
[Photos: evitamins.com]
SheFinds receives commissions for purchases made through the links in this post.