According to experts, the way you apply your skincare products is just as important as what's in them. It may seem like applying lotions and serum in a particular order is tedious, but there's a reason behind each step. 
Dr. Elizabeth Bahar Houshmand, double board certified dermatologist at Next Steps in Derm, explains, "The right order to apply skin care products has a lot to do with the texture of the products." Always start with the thinnest product and end with the heaviest.  Dr. Houshmand says, "It is important to follow this order to allow for the best absorption of active ingredients."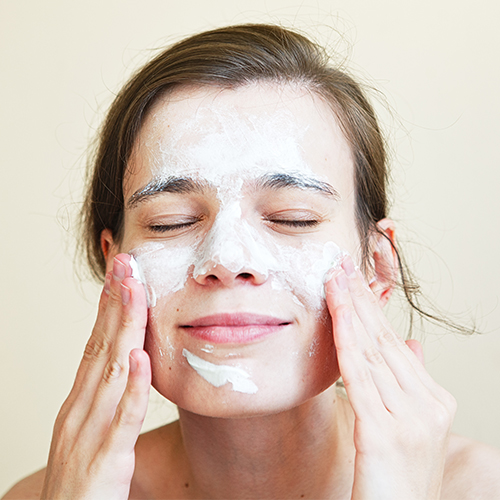 Cleanse
Using warm water, use your fingers to rub cleanser in big circles on your cheeks and forehead and smaller semi circles on the sides of your noise. This will help open your pores. Rinse, then splash with cold water.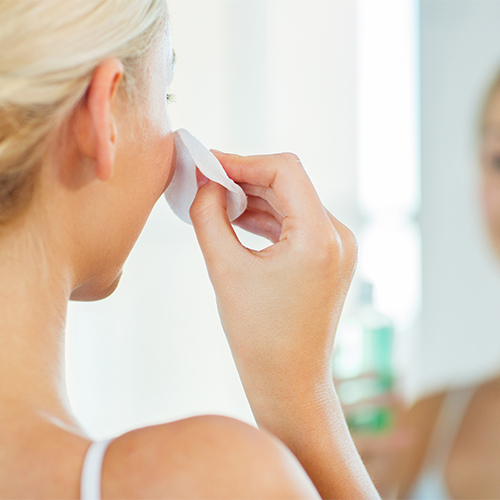 Toner and Serum
If using a toner, apply it immediately after cleansing. Spritz the toner onto cotton pads and gently glide it around your skin. Next, apply the serum. Serums are often thin liquids with a targeted purpose—select one that is specific to your skin issues. Apply the serum with your fingertips. Gently pat it on and then smooth it out. Once you apply it, you need to allow it time to absorb into your skin.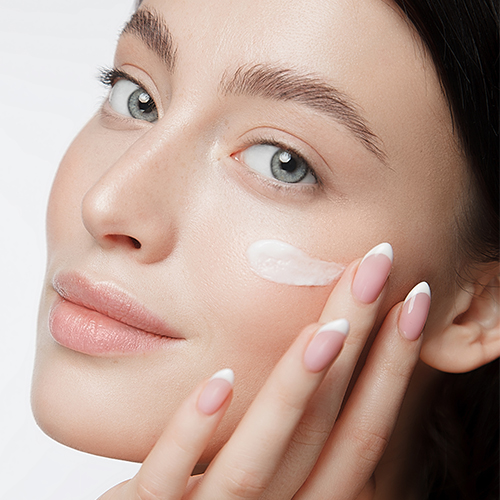 Moisturizer
Moisturizer is the heaviest in texture and therefore applied last. They help to lock and seal the moisture on your skin. Eye creams fall into the moisturizer category as well. For the eye cream, use the tips of your forefinger to pat the cream underneath your eyes and across the top of the brow. Gently dab some eyecream onto your eyelids. Squeeze a modest amount of moisturizer into your hands, then gently massage it into your skin with a semi-firm pressure. If your moisturizer does not have SPF, they apply it the same manner after you moisturize.