Got an iPad with a battery that keeps dying? The problem could be the apps that you've downloaded. Some apps are well-known battery drainers and the sooner you delete them, the better for the health and user experience of your iPad.
Here are five apps you should delete from your iPad if the battery keeps dying, according to tech experts.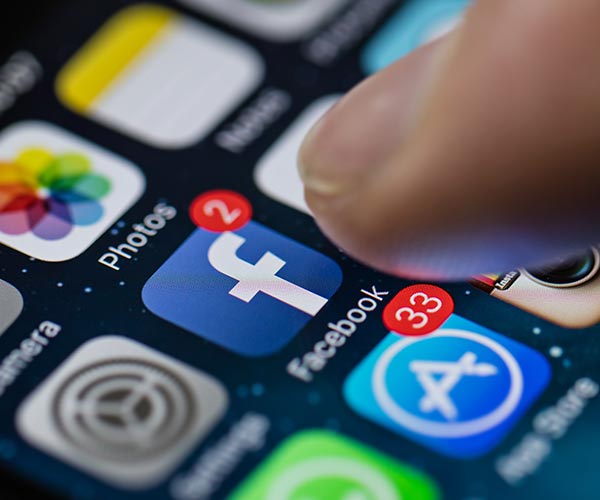 Facebook

Probably the number one worst offender when it comes to battery drainage on all devices, Facebook saps battery power faster than most apps. The root of the problem is a combination of reasons, including the fact that Facebook auto loads videos and you're probably on it a few times a day. Delete it and use Facebook via your browser to conserve battery power.
Shutterstock
Facebook Messenger

Facebook Messenger is another app that just drains your battery. Unfortunately, you'll need the app to see messages on your device, but if you can live without it, all the better for your battery.
Shutterstock
Games With Intense Graphics

The more intense the graphics on your fun game, the more likely it is to sap battery power from your iPad. Of course, you're the only one who can determine whether the benefits of playing a fun game outweigh any negatives where battery power is concerned.
Shutterstock
Skype

Of course you love staying in touch with relatives and friends, but using Skype is an absolute battery drainer. FaceTime or FaceTime audio are more battery efficient options.
Shutterstock
Google Maps

We're not saying you should delete Google Maps if this app is your one lifeline when you're getting from Point A to Point B, but it's important to be aware of how much it drains your battery. If you need to use it, make sure you plug in your device and charge it at the same time to avoid ending up with a dead device en route.
Shutterstock
The apps that drain your device really depend on the ones you use most frequently, but these top five battery-draining apps are a killer on your device. Consider deleting them or charging your iPad more frequently when you use them to conserve battery power.