Ariana Grande may be one of Instagram's most-followed celebrities, but the singer has always made sure to keep certain aspects of her life private.
Splash
Now, she's getting candid about how she's been coping following the death of her ex Mac Miller, who passed away in Sept. 2018 from the result of accidental mixed drug toxicity.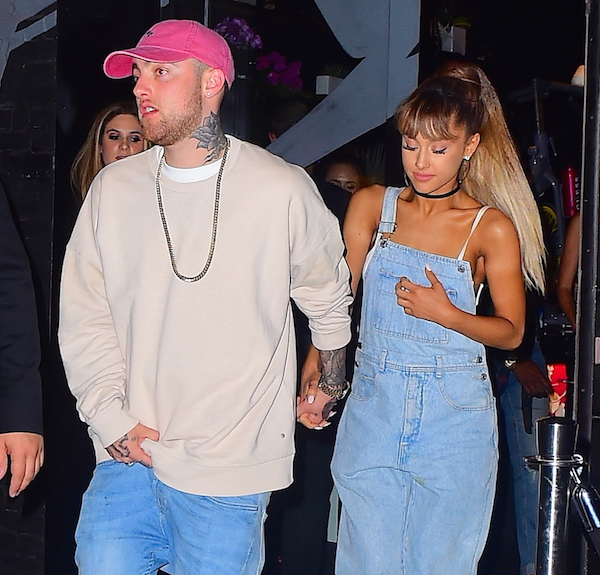 Splash
"It's pretty all-consuming," she told Vogue about her grief over the late rapper. "By no means was what we had perfect, but, like, f--k. He was the best person ever, and he didn't deserve the demons he had."
Splash
The singer also opened up about her relationship with Miller, revealing that she had been "the glue" in the relationship while the rapper struggled with sobriety. She said that this ultimately caused a strain between them.
"I was the glue for such a long time, and I found myself becoming...less and less sticky. The pieces just started to float away."
Splash
She also addressed the backlash she received after his passing. Miller's fans blamed the breakup with fueling his addiction, which Grande squashed on Twitter. "Shaming and blaming a woman for a man's inability to keep his sh-t together is a very major problem. let's please stop doing that," she wrote back in 2018.
The singer told Vogue that she fired back to express her frustrations and also set the record straight, adding that people are quick to judge her before knowing the truth about her relationship.
Splash
"They didn't see the years of work and fighting and trying, or the love and exhaustion. That tweet came from a place of complete defeat, and you have no idea how many times I warned him that that would happen and fought that fight, for how many years of our friendship, of our relationship," she explained. "You have no idea so you're not allowed to pull that card, because you don't f-cking know. That's where that came from."
Splash
Are you shocked that Ariana finally opened up about how she's been handling her grief? Let us know your thoughts in the comments below!