It's rare that Kendall Jenner's name isn't in the media, especially over controversial things that she's said or done. The model made headlines in August over comments she had made about being "selective" with the shows she walks in during fashion week.
Several models spoke out against Jenner's statement and noted that having the ability to pick and choose which show to walk in was because of her privilege, bringing attention to the fact that most models have to work hard to book these high fashion runways.
Now, model Ashley Graham is sounding off on Jenner's words and it looks like she has a lot of shade…
Splash
Graham was a guest on Andy Cohen's Watch What Happens Live this week and participated in the show's fan-asked Q&A segment. One fan asked the model has felt about comments Jenner made about being selective during fashion week and Graham didn't hold back.
Splash
"Well lucky for her," Graham said. "'Cause I've never been that so lucky. I mean, this tits and ass have just had to fight through and break down barriers every day." DANG!
WATCH THE JAW-DROPPING MOMENT HERE.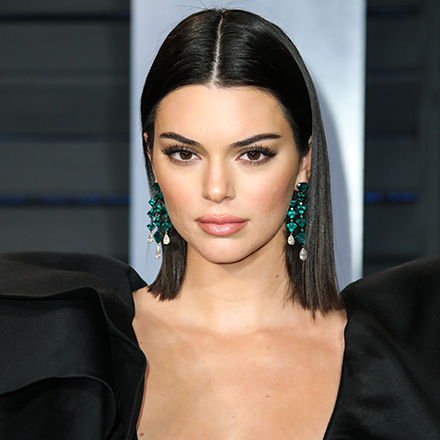 Splash
Still blanking on what Jenner said? It's okay--it's been a while!
The Keeping Up With the Kardashians revealed to Love Magazine that she and her team carefully pick the shows she walks in each fashion week, sparking controversy by saying that she was never "one of those girls" that would participate in over 30 shows.
"Since the beginning, we've been super selective about what shows I would do. I was never one of those girls who would do, like, 30 shows a season or whatever the f**k those girls do. More power to them. But I had a million jobs, not only catwalks, but everything else," she told the magazine.
Splash
After sparking up controversy and facing backlash from several models in the biz, Jenner later retracted her statement and apologized via Twitter.
"I was misrepresented in a recent interview over the wknd & it's important to clarify the meaning. It was intended to be entirely complimentary but unfortunately, my words were twisted & taken out of context. I want to be clear. The respect that I have for my peers is immeasurable!"
Splash
Do you think Kendall meant what she said in the interview? Was Ashley was spot-on? Let us know in the comments below!