Time to get your feet summer ready! Whether you'll be barefoot at the beach or rocking sandals to a lunch with friends, your feet definitely need some TLC after a long winter. We rounded up 5 of the best products you need to give yourself an at-home pedicure that will keep your feet in tip top shape. Click through the slideshow to stock up.
Sephora Collection Foot Mask ($5)
Treat your feet! For just $5 you can refresh and repair your feet from the harsh winter they've endured with an easy-to-use foot mask.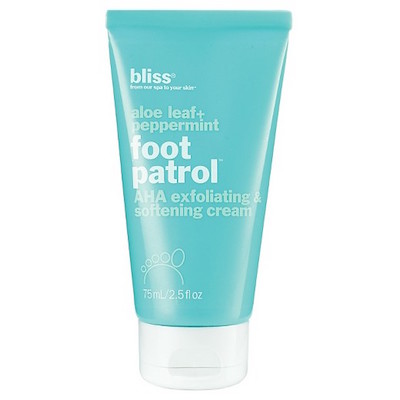 Bliss Foot Patrol Aloe Leaf + Peppermint ($18)
If your feet need some heavy duty treatment, try an exfoliator. All of the dry, hard skin thats been building up all winter definitely needs to be taken care of.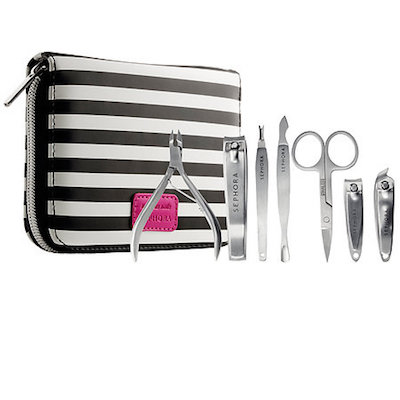 Sephora Collection Tough As Nails Deluxe Manicure Kit ($20)
This nail kit is only $20, but has all the necessary tools you'll need to get your toenails ready for polish. From toe nail clippers to cuticle cutters (and in this cute to-go bag!) this is perfect for a weekly at-home pedi or travel.
Nails Inc. Superfood Nail and Cuticle Repair Oil ($15)
Cuticle oil will hydrate the area of skin around your nails as well as repair and strengthen the actual nail. It's a step to a pedicure routine that some overlook -- but it's one of the most important!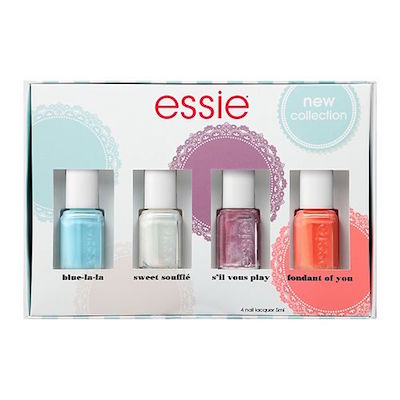 Essie Summer Trend Mini Nail Polish ($18)
Making sure you have all the hot nail polish colors for summer is essential to making sure your pedicure looks so fab! Getting a nail polish set like this one from Essie will give you tons of different choices to use when it's time to do your at-home pedi.
SheFinds receives commissions for purchases made through the links in this post.