Concerned that your hair is falling out more than usual? Dermatologists say that thinning hair might be the result of the products in your hair care routine–particularly your conditioner.
Shutterstock
New York dermatologist Dr. Sejal Shah suggests avoiding conditioners that contain preservatives–specifically propylene glycol.
Shutterstock
"Preservatives like propylene glycol can also cause scalp irritation, which can also lead to hair loss," Dr. Shah tells Bustle. Instead, she stresses that it's important to use conditioners that contain proteins that will help strengthen the strands and promote moisture.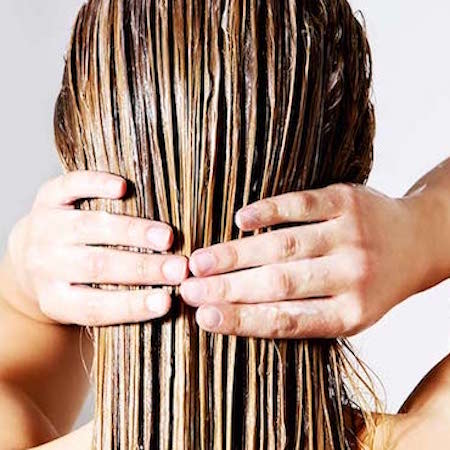 Shutterstock
Unfortunately, propylene glycol is just one of the many harmful ingredients lurking in your favorite conditioner. Dr. Shah says it's also a good idea to avoid conditioners that contain diethanolamine, triethanolamine, and alcohol, too.
Shutterstock
"Diethanolamine and Triethanolamine can cause scalp irritation and destroy the hair's keratin," Dr. Shah continues. "Alcohol is often found in hair care products, but it can be drying to hair, especially if at high concentrations."
Shutterstock
So, what should you be using? Dr. Shah recommends 1790's Silk Protein Conditioner because it's free of propylene glycol and doesn't have heavy waxes or oils that will leave behind a residue.
This formula uses silk protein, which helps the hair hold ten thousand times its weight in moisture and delivers healthy, shiny, silky-smooth hair.
TRY IT: 1790 Silk Protein Conditioner ($5.99)
SheFinds receives commissions for purchases made through the links in this post.