It isn't that unusual to find your phone has dipped down in battery power in the middle of the day — given all of the apps we use, battery drainage is bound to happen.
But if you are experiencing an extraordinary dip in power and are finding you have to change your phone constantly to keep up with its battery demands, the problem could be the battery itself (which may need to be replaced). Or it could be that you are using the battery-draining app you should delete ASAP if your phone charges SO slowly.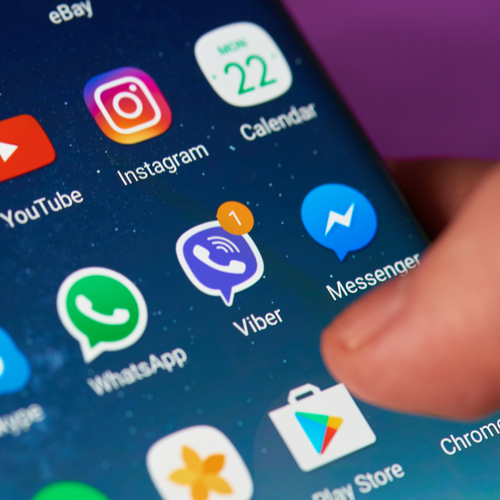 Shutterstock
Most of us get bored from time to time. And when we get bored, our phones are there, calling our names with exciting apps that can provide a much-needed distraction. But one app that we love — Netflix — could prove to be more of a battery drainer than you think.
Shutterstock
It seems pretty obvious that Netflix would be a battery-draining offender if you think about how hard it has to work. Streaming content like movies and TV shows is taxing on your device's battery. And considering how long you could be streaming content (say, for two hours at a time), it makes sense that you may wind up dipping from 80 percent battery to 40 percent in no time flat.
Shutterstock
While all apps that stream content, including Pandora and Spotify, consume battery power faster, tech experts have found that Netflix really does a number on your device, especially if you have an Android.

"On some Android phones, the app pulls significant amounts of power – even if it is not open, and the phone is left asleep," reports The Independent. "The battery draw is so powerful that it can take up to 20 per cent of battery while the phone is charging overnight, said technology firm Mobile Enerlytics, which found the details of the problem."
Shutterstock
The news isn't all grim — and you won't necessarily have to get rid of Netflix forever. By simply downloading an updated version of the Netflix app, this bug should be sorted out.

Of course, that doesn't change the fact that streaming apps affect your phone's battery. But being aware of this and keeping a charger at hand, or charging your phone will you binge watch your favorite shows, will help.