Cult UK indie beauty brand WUNDER2 has cracked the code for long-lasting eyeliner--and now they're available stateside, too! We just got our hands on the the brand's new Wunder2 Super-Stay Liners ($14.95) and they really do last 24 hours.
The liners are also highly pigmented, glide-on easily and come in the best colors (the metallics are bar non!). They're waterproof and... drumroll please... last up to 24 hours. No joke. Our editors are officially hooked.
The benefits of taking a K-Beauty approach to skincare are widely known, but did you know that you can shop some of the most effective Korean beauty products at the drugstore? We're absolutely obsessed with JJ Young right now. The products address skin issues from the pores--which makes them work like no other. "Every skin problem starts from the pores," explains Ms. Joo, founder of JJ Young by Caolion.
We love the Pore Steam Mask ($14.99), Pore Bubble Mask ($16.99), Pore Perfecting Multi Cream ($17.99), Mud Sheet Mask ($4.99).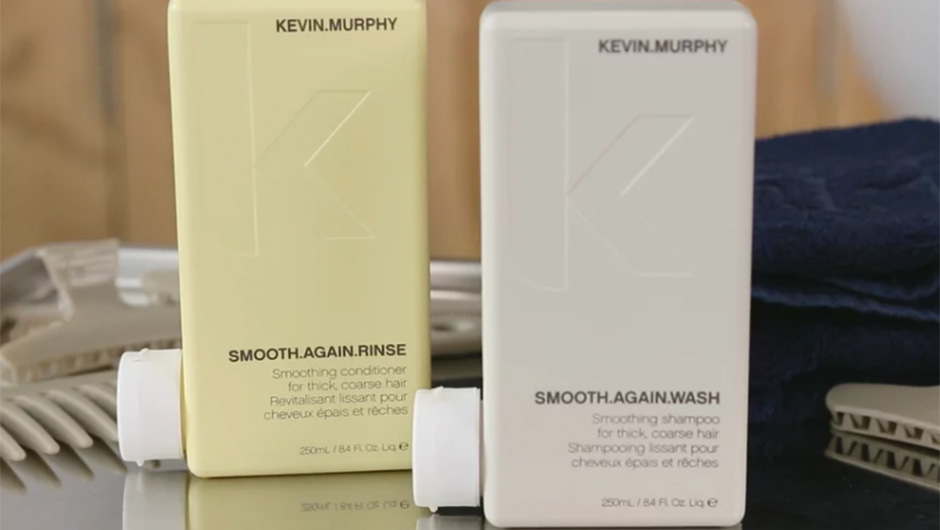 "My hair is thick, wavy, and on the coarse side — aka, a PAIN," explains editor and graphic designer Paige Ehlers. "I need a lot of hydration from a shampoo and conditioner, but most out there leave my hair feeling heavy and greasy. This duo an exception — even when I let it air dry, after using Kevin Murphy's shampoo and conditioner, my hair is left soft and managable."
Gállány Cosmetics' Celestial Skin Luminizing Powder is the silkiest, dreamiest highlighter our editors have gotten their hands on in a long time. Developed by chemist Ida Gál-Csiszar (formerly of Max Factor) the brand is known for their love of texture and color--and it definitely comes across with this recently-released highlighter. Just a gently swipe of the stuff on your cheekbones and under the browline creates the most awe-mazing high impact sheen. Blend it for a lesser look. It's flawless either way.
I am a Kiehl's devotee. Specifically, their Ultra Facial Cream. It's such a good moisturizer, no matter how dry you are, what time of year it is, etc. You can wear it comfortably at any time of day. It's perfect for my sensitive skin, and gets bonus points for smelling perfect (I hate fragnance in lotion).
I could go on and on about the stuff, except that there's a new sheriff in town. Kiehl's just added a new Ultra Facial formula with SPF 30--and I'm over the moon. In my ripe old age of 32, I have finally learned that I need to wear SPF products on my face year round. (If you're not on that train, get on it). The new formula is sublime, and I have officially switched over.
Get it now: Kiehl's Ultra Facial Cream SPF 30 (from $22)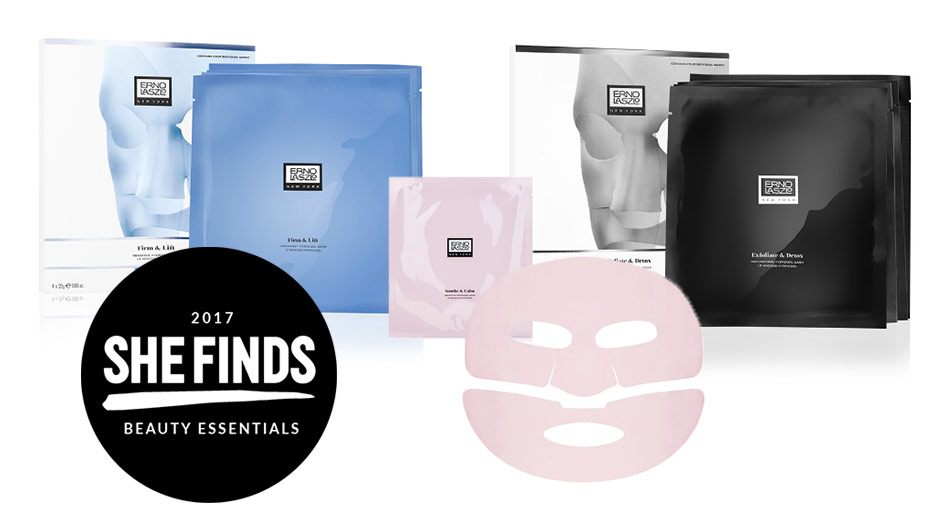 You've been doing sheet masks all wrong--you've been getting regular ones, when you absolutely *must* switch over to hydrogel ones, specifically Erno Laszlo's. Why? Because they're smoother, more hydrating and just generally feel more luxurious (which is exactly what you want when you have a mask night in).
I recently tried all three of the Erno Laszlo Hydrogel masks--one for firming & lifting, one to soothe dryness, and one for detoxifying. All three left my skin feeling smoother and calmer. I swear they reduced my pores, too. They smell amazing and didn't irritate my sensitive skin at all. Now I'm a total hydrogel junkie! Try them now for yourself.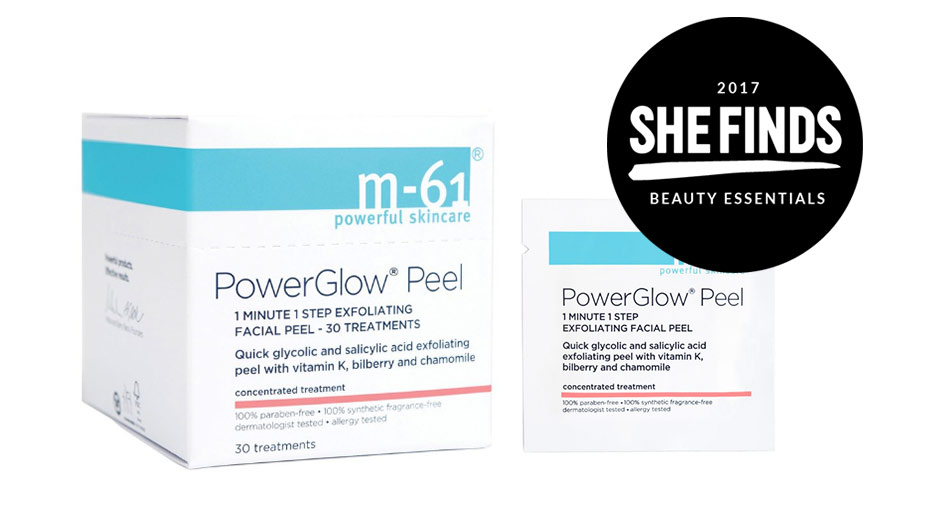 I've long-fantasized about getting a chemical peel. I have acne scars and dark spots, and just feel like I need to wipe the slate clean, so to speak. I'm so happy I don't have to get the dermatologist-administered kind (for now) because I just found the most amazing glycolic and salicylic wipes that do the job.
These M61 PowerGlow peels ($28 for 10) are like a 1-minute at-home peel. They immediately remove fine lines and shrink pores (really!), and over time reduce wrinkles, scarring and hyperpigmentation. They're easy to apply, smell good and didn't irritate my skin at all like you might think something with "peel" in the name would do. I would highly recommend them for anyone craving a peel, who wants to do one in the laziest way possible. Obsessed!
"One look on my vanity and you'll see load and loads of eyeliners, but one I'm loving these days is VERT Beauty Eyeliner ($17). Not only does it go on super smooth and last for hours and hours, but it has anti-aging ingredients! It's formulated with a blend of mango and meadowfoam seed oils, so it's super hydrating which is especially important for the delicate skin around your eyes."--Jeanine Edwards, vice president
Urban Decay's new Blackmail Vice Lipstick Palette ($35) just hit and is an instant classic for lipstick lovers. It comes with 12 unique shades and all 6 finishes of Vice Lipstick, so literally the options are endless. The palette is the perfect size for at-home use or travel. It's just too good!
"I've always been really sensitive to smell - like most perfumes are just too much for me. But then I found this perfume and fell in love. The Prada Les Infusions d'Iris Eau de Parfum ($160-$230) is the perfect balance between a natural and sweet scent. It doesn't bother me, or give me headaches, which I used to get from many other scents. It was life-changing when I found it, and all of my friends compliment me on it! I will swear by it for, like, ever!" -- Keren Leshem, Editorial Intern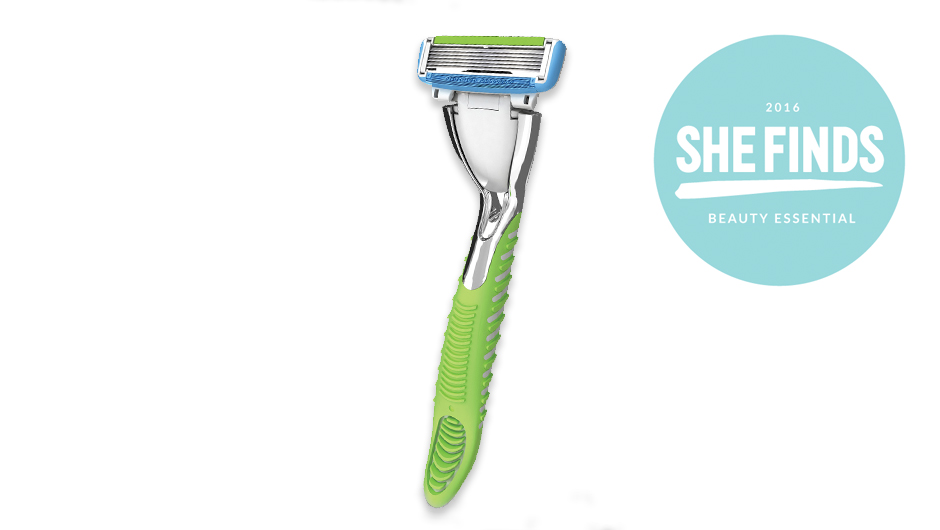 "I never really paid much attention to one blade, five blades, blah blah blah. But once you've shaved with a razor with 6 blades like the Dorco Shai Smooth ($5.75), I promise you'll never go back. I've been shaving for over 15 years and this is hands the best shave I've ever gotten. My skin is so insanely smooth after just one pass. And even better, the hair stays gone for a few days!"--Jeanine Edwards, vice president.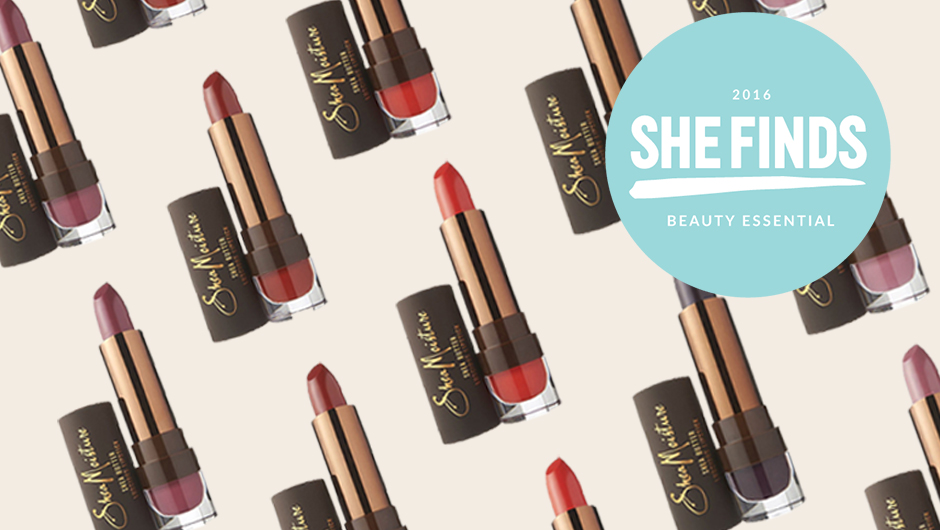 "For starters, the colors of SheaMoisture's Shea Butter Luscious Lipstick ($9.99) are gorgeous. They have several options that truly work for a wide range of skin tones. What I love most, however, is that this lipstick isn't at all drying. Because it's formulated with shea butter–which is super hydrating, FYI–I never get that unpleasant tightness that happens after some lipsticks dry. This formula stays soft and creamy on my lips for hours. It's so good in fact, that I don't even apply lip balm before putting it on. It delivers color and hydrates my lips so I never have to worry about the color settling into the lines in my lips."--Jeanine Edwards, vice president
"There are two real reasons I decided to go back and buy FLOWER's Forever Wear Liner Long-wear Eyeliner ($6.98) on my own. First, the application is phenomenal. It goes on so smooth and precise, even with my notoriously unsteady hand, and truly lasts all day long. Second, is the price. An under $10 eyeliner that's easy to use, doesn't slide off over the course of the day and looks like a makeup artist applied it? I honestly don't know how I went as long as I did without this eyeliner in my life."--Jeanine Edwards, vice president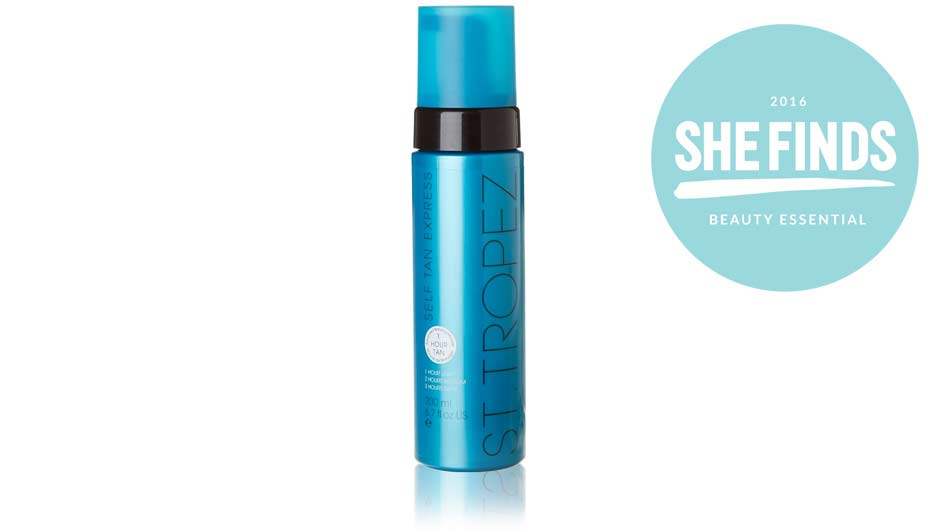 "If summer sneaked up on you faster than expected--and you have shockingly white legs like I do--this St. Tropez Express Bronzing Mousse ($44) really is the best. It makes your legs look airbrushed in like two hours. Increds!!" --Justine Schwartz, editorial director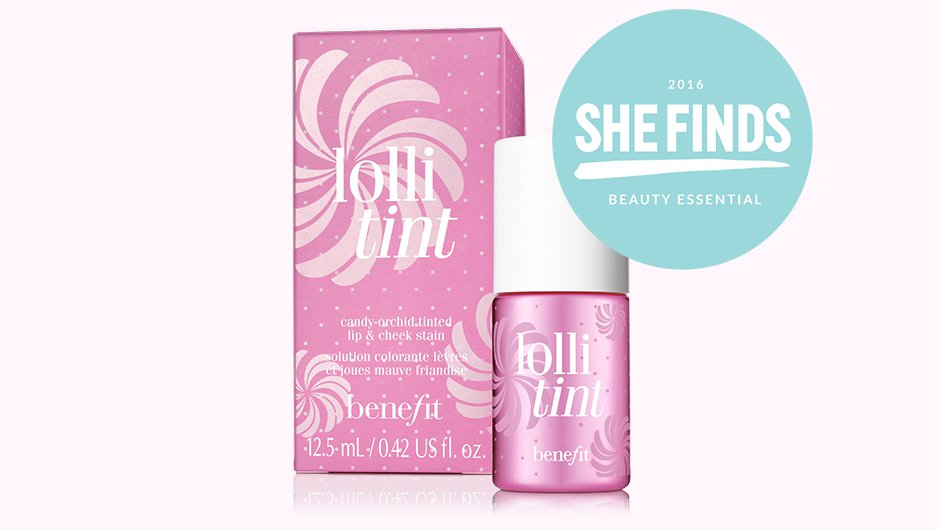 "My new jam is Benefit's Lollitint. It's a little tricky to use, but is definitely worth mastering because the color it delivers is divine." --Jeanine Edwards, vice president
"It's so freakin' good I use it on both my top and bottom lashes. The brush is seriously so amazing at defining lashes." --Jeanine Edwards, vice president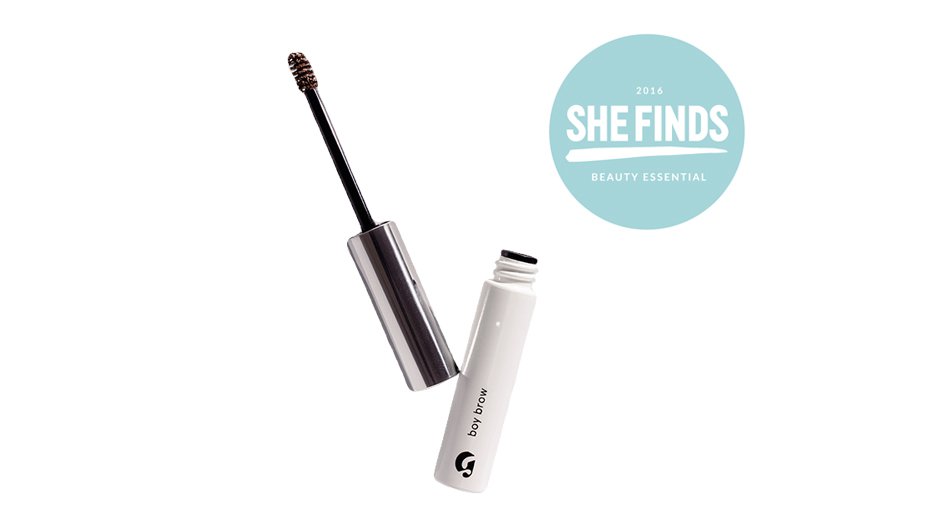 "The application brush is perfectly sized and doesn't deposit too much pomade. With just a few strokes, my brows definitely looked more prominent, almost like I'd had them professionally tinted. Unlike loads of other brow products, Boy Brow didn't make my brows look at all unnatural or drawn-on which I really loved." --Jeanine Edwards, vice president
"It smells divine! It's like they bottled all the best parts of a Caribbean vacation and created the most magical moisturizer ever." --Jeanine Edwards, vice president
"Despite the fact that I applied sunscreen multiple times every day, my skin was really badly burned after a recent trip to the Caribbean. Holy skin-saver! When no other lotion or oil helped, this is what did the trick." --Jeanine Edwards, vice president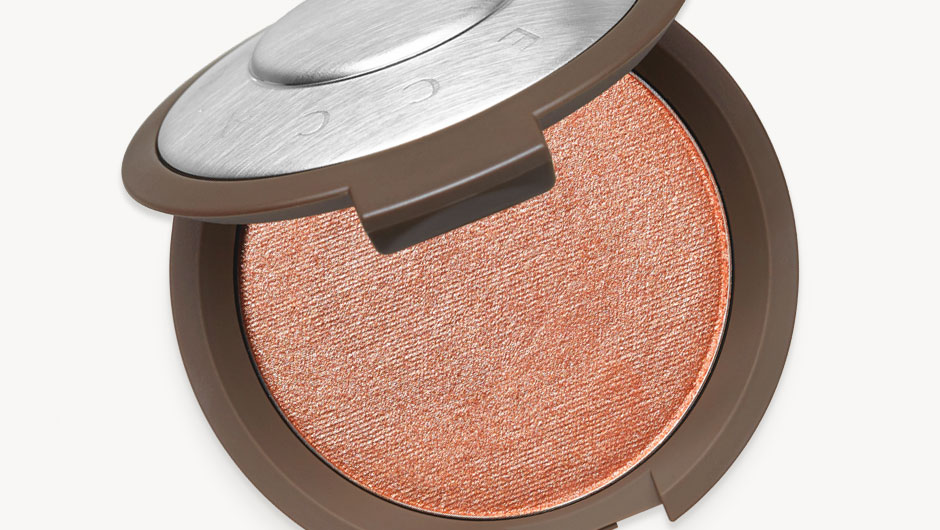 Becca shimmering perfector in rose gold
"I am obsessed with this Becca shimmering perfector. The texture applies very smoothly, it has the perfect amount of pigment, and a little goes a long way. I love the color- it's like a blush and highlighter combined. It's perfect for creating a dewy/glowy makeup look"
--Shelby Rodriguez, creative manager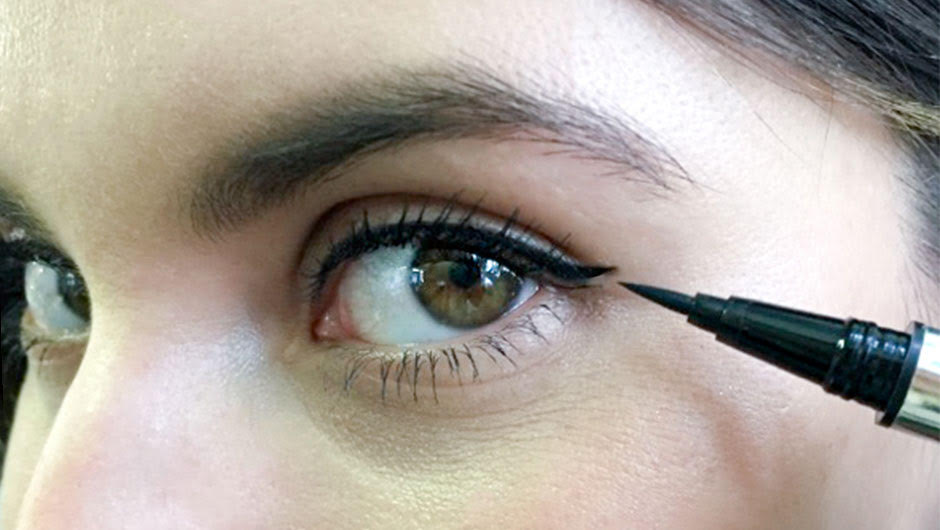 Bare Mineral's Lash Domination Ink Liner
"Usually I prefer gel liner, but Bare Mineral's Lash Domination Ink Liner is the easiest liquid eyeliner I've ever tried. It doesn't peel off and you are able to draw a very fine line with it. That's me (above) with an actual cat eye I created."
--Shelby Rodriguez, creative manager
Smith & Cult The Shining Lip Lacquer
"All the beauty bloggers are obsessed with this Smith & Cult The Shining Lip Lacquer ($22), and after buying it for myself, I am too. The colors are punchy but still incredibly neutral and great for anytime of day. They are not sticky AT ALL--it's the smoothest lip gloss I have ever tried (I usually prefer lip balm, that's how anti-sticky lip gloss I am)."
--Justine Schwartz, editorial director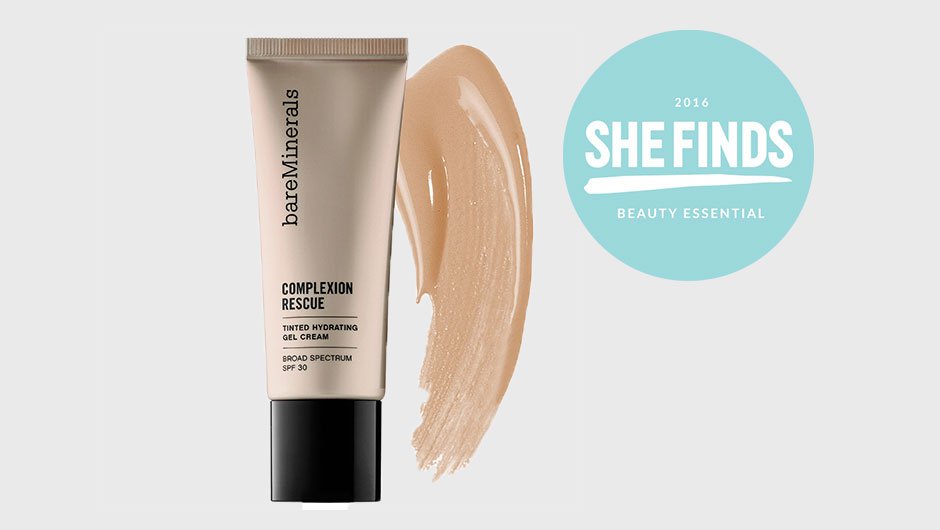 Bare Minerals Complexion Rescue Tinted Hydrating Gel Cream
"This Bare Minerals Complexion Rescue Tinted Hydrating Gel Cream ($29) goes on really smooth and also slightly mattifies, which is good for oily skin. I love this product for the weekends when I'm running errands because it essentially feels like I'm not wearing any makeup at all."
--Rachel Gulmi, staff writer
Gucci Opulent Volume Mascara
"I love Gucci Mascara because it is the only mascara I can find that doesn't smudge/smear under my eye after a long day. It looks natural but you can layer it up. I have very straight/flat eyelashes, so I do have to use an eyelash curler with it--but otherwise it's the perfect mascara."
--Shelby Rodriguez, creative manager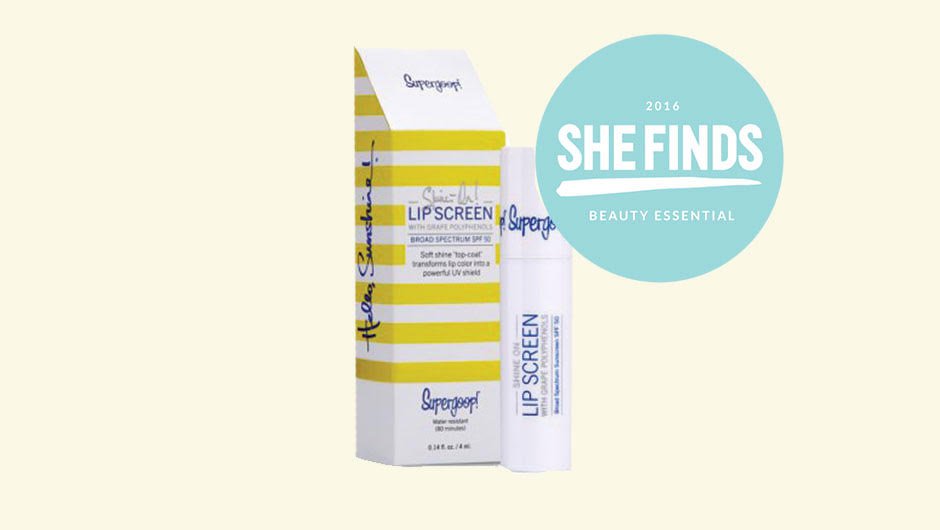 Supergoop! Shine-On Lip Screen SPF 50
"Did you know that your lips need protection from the sun? I learned the hard way. After four days in the Caribbean sun, my lips got all swollen like balloons due to excessive sun exposure. Next time I am definitely using Supergoop!'s Shine-On Lip Screen SPF 50. It's a bit of a splurge at $20, but it works like a charm."
--Jeanine Edwards, vice president content & product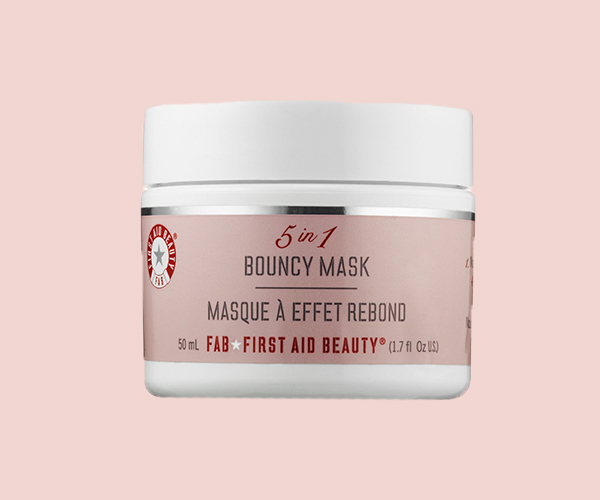 First Aid Beauty 5 in 1 Bouncy Mask
"First Aid Beauty's 5-in-1 Bouncy Mask instantly makes my skin feel firm and plump. It literally makes my skin feel bouncy like a baby's bottom (weird, I know, but I'll take it)." --Kate Holland, beauty writer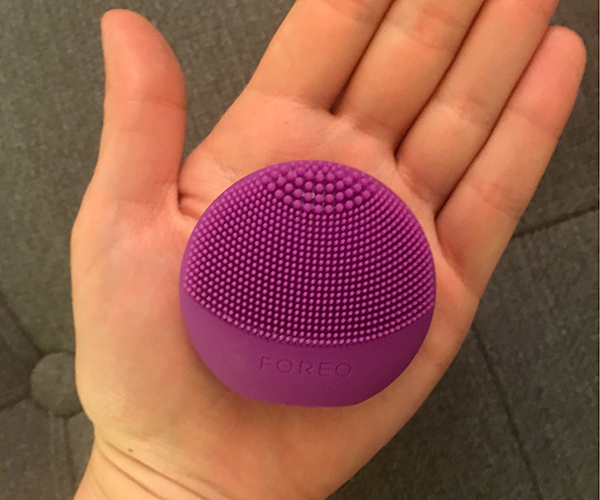 Foreo LUNA Play
"I've been obsessed with my full-sized Foreo for a while now. Not only is the new mini-version super adorable (it's about the size of a golf ball), but it's great for travel. Plus the LUNA Foreo Play is only $39, so you can't beat the price." --Kate Holland, beauty writer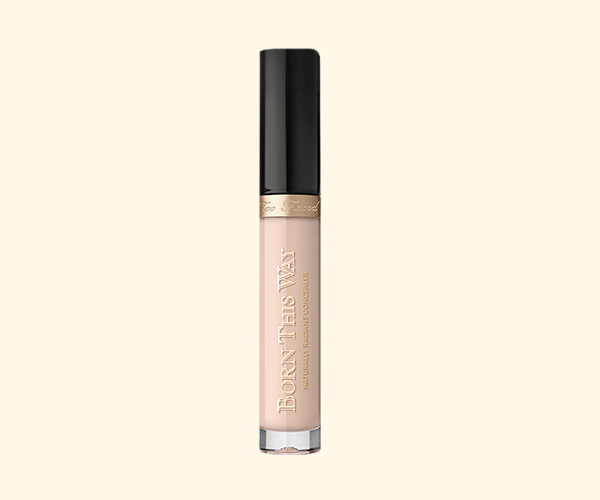 Too Faced Born This Way Concealer
"I got my hands on Too Faced's new Born This Way Concealer, which launches June 15. It's seriously amazing. It conceals, brightens, and moisturizes--aka it's my dream concealer. It also comes in a ton of shades, so there's a color match for everyone." --Kate Holland, beauty writer
Moisturizing Moon Mask
"I'm a face mask addict, so I'm constantly trying new masks. A product has to be seriously amazing to earn a permanent spot in my medicine cabinet. Enter: Glossier's Moisturizing Moon Mask. This mask instantly replenishes my skin, making it feel smooth and hydrated. I especially love using it when I'm hungover or after a day in the sun." --Kate Holland, beauty writer
Kat Von D Shade + Light Eye Contour Palette
"This might be beauty blasphemy, but I think the Kat Von D Shade + Light Eye Contour Palette has replaced my beloved Naked palette. Each of the 3 quads creates an amazing, natural eye look. I love that I don't have to think about which colors go together. Plus, they blend seamlessly. Whether you're an beauty expert or just learning about eye shadow, this palette is for you." -- Kate Holland, beauty writer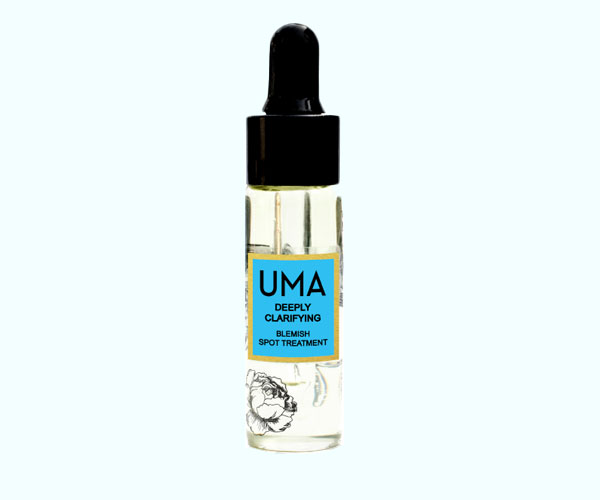 UMA Oils Clarifying Blemish Spot Treatment
"UMA Oils Deeply Clarifying Blemish Spot Treatment is the only spot treatment that works on my extremely stubborn pimples. This oil is better than any other blemish treatment I've tried, including topical prescriptions."
--Shelby Rodriguez, Creative Manager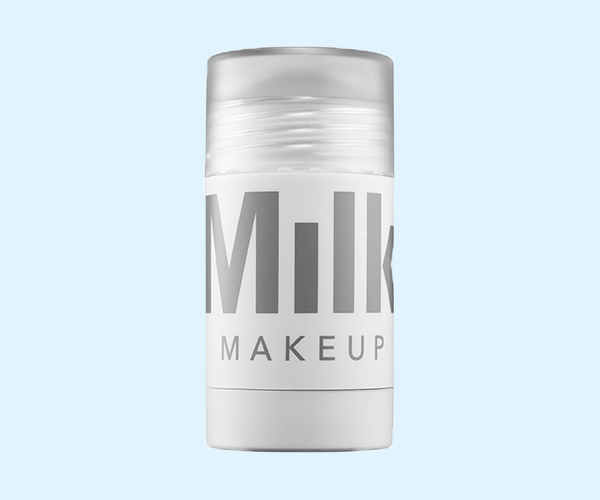 MILK MAKEUP Natural Deodorant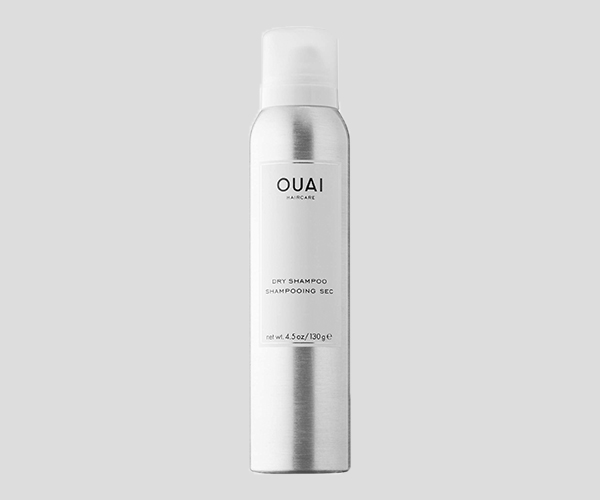 Ouai Dry Shampoo
"Confession: I don't wash my hair that often. But thanks to the OUAI Dry Shampoo, I don't feel so gross about it anymore. It neutralizes product buildup and oil, leaving my hair feeling refreshed. I especially love the light, airy scent." --Kate Holland, Beauty Writer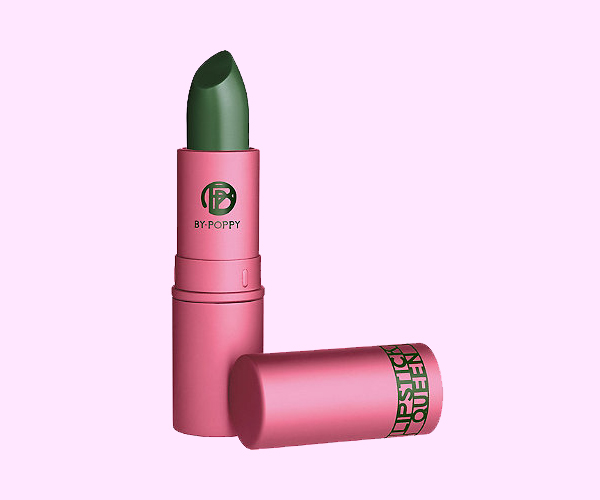 Lipstick Queen Frog Prince Lipstick
"I will admit that at first, I thought that the Lipstick Queen Frog Prince Lipstick was a total gimmick. But now it's my go-to lipstick for when I want a sheer, rosy tint on my lips. It's universally flattering, too. The only problem is that my friends keep stealing it from me." --Kate Holland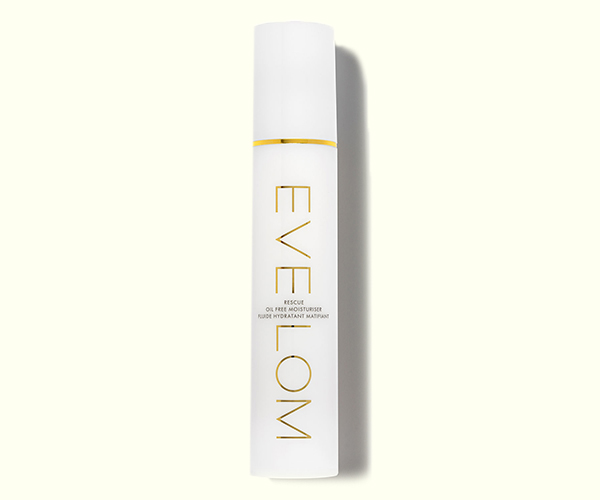 EVE LOM 'Rescue' Oil Free Moisturizer
"The EVE LOM 'Rescue' Oil Free Moisturizer is my summer savior. My skin gets very oily in the summer, so I hate heavy moisturizers. This moisturizer has a light, oil-free texture that works for oily and combination skin types. Plus, it's made with witch hazel and cornflower, so it helps sooth inflammation and treat existing blemishes." --Kate Holland, beauty writer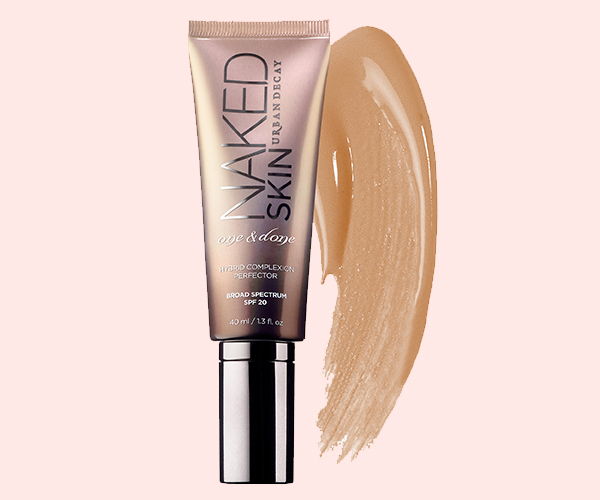 Urban Decay Naked Skin One & Done Hybrid Complexion Perfector
"The Urban Decay Naked Skin One & Done Hybrid Complexion Perfector lives up to it's name. It's my go-to product for smoothing and perfecting my skin. It also gives me a subtle glow that I love." --Kate Holland, beauty writer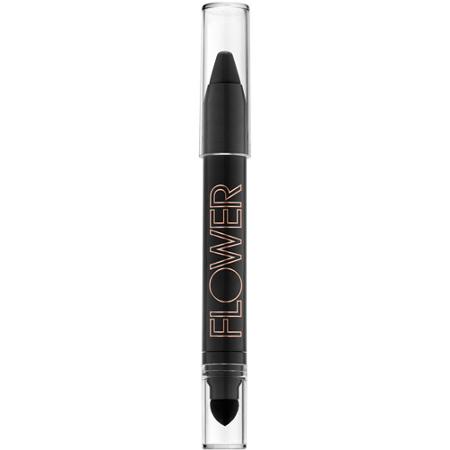 FLOWER That's So Kohl! Kohl Eyeliner
Whether you use it to create a thin line inside the waterline to define your eyes or as a créme eyeshadow, customers are raving about Flower That's So Kohl! Kohl Eyeliner because they say it glides on effortlessly and stands apart from a lot of other kohl liners by proving it has staying power (the brand claims it can stay in place for up to 12 hours). It comes in five shades and features an automatic pencil with self-sharpening tip. And you really can't beat the price.

Flower That's So Kohl! Kohl Eyeliner ($6.78)
Drunk Elephant T.L.C. Sukari Babyfacial
"I haven't been this blown away by a skincare product in awhile. I could not believe how soft my skin was after just one use. My pores were noticeably smaller and any dry patches were gone. Plus, it gives your complexion an amazing glow."
--Shelby Rodriguez, Creative Manager