Chrissy Teigen's glow face palette for Becca Cosmetics sold out in just one day on the Sephora Mobile App. But, good news, you can now shop it on Becca Cosmetics' website! W
ith two highlighters, a blush and bronzer in shimmery sun-kissed tones, it's no wonder this palette was gone in less than 24 hours the first time around--don't miss out on it now!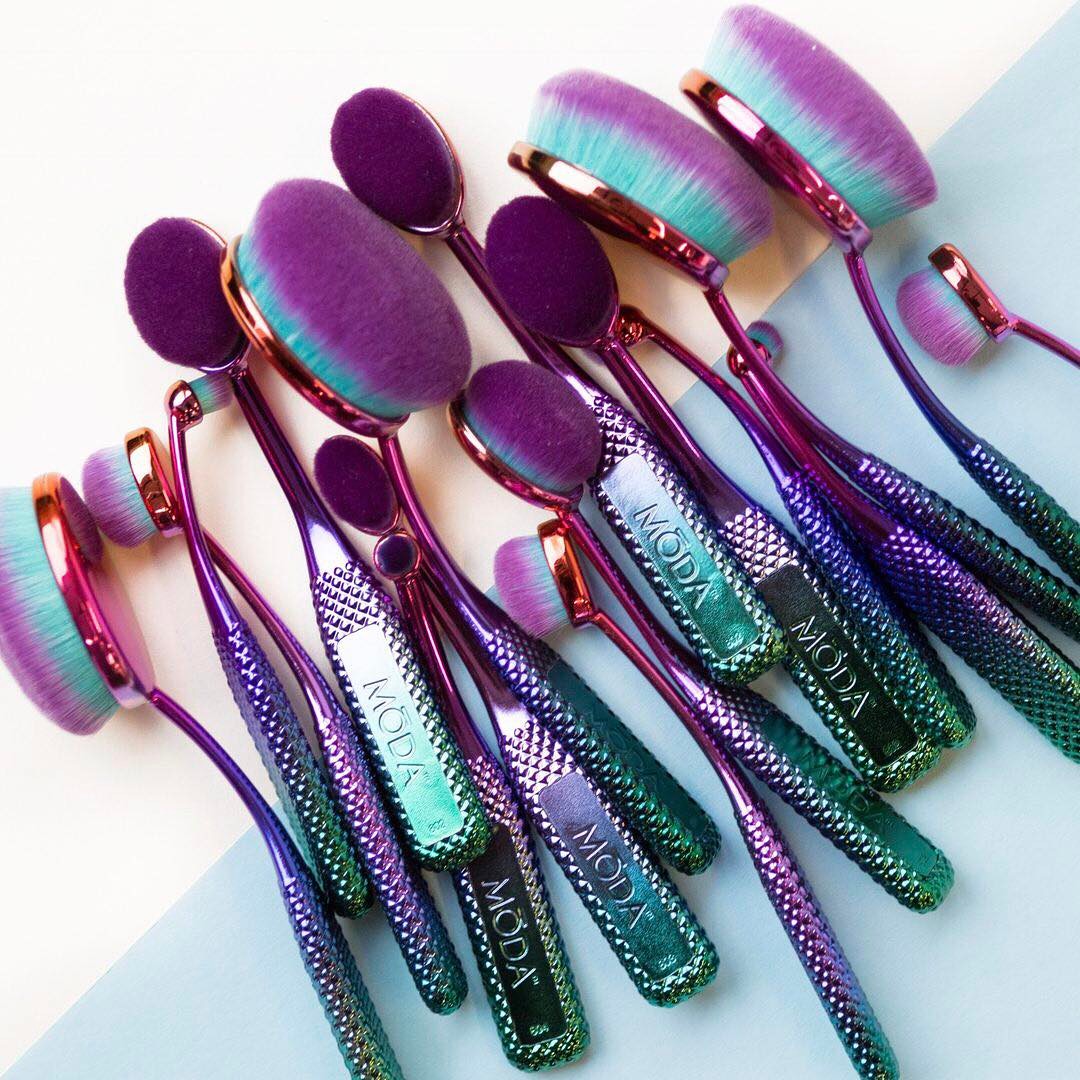 Okay, so these brushes technically haven't launched yet, but we know they are going to be a hit. The Royal & Langnickel Moda Prismatic Pro Makeup Brushes are similar to the expensive Artis face brushes, but they are even better because they are holographic. For under $25, you get four face brushes that will give your foundation a flawless finish. Shop them on the brand's website.
[Image: @allure]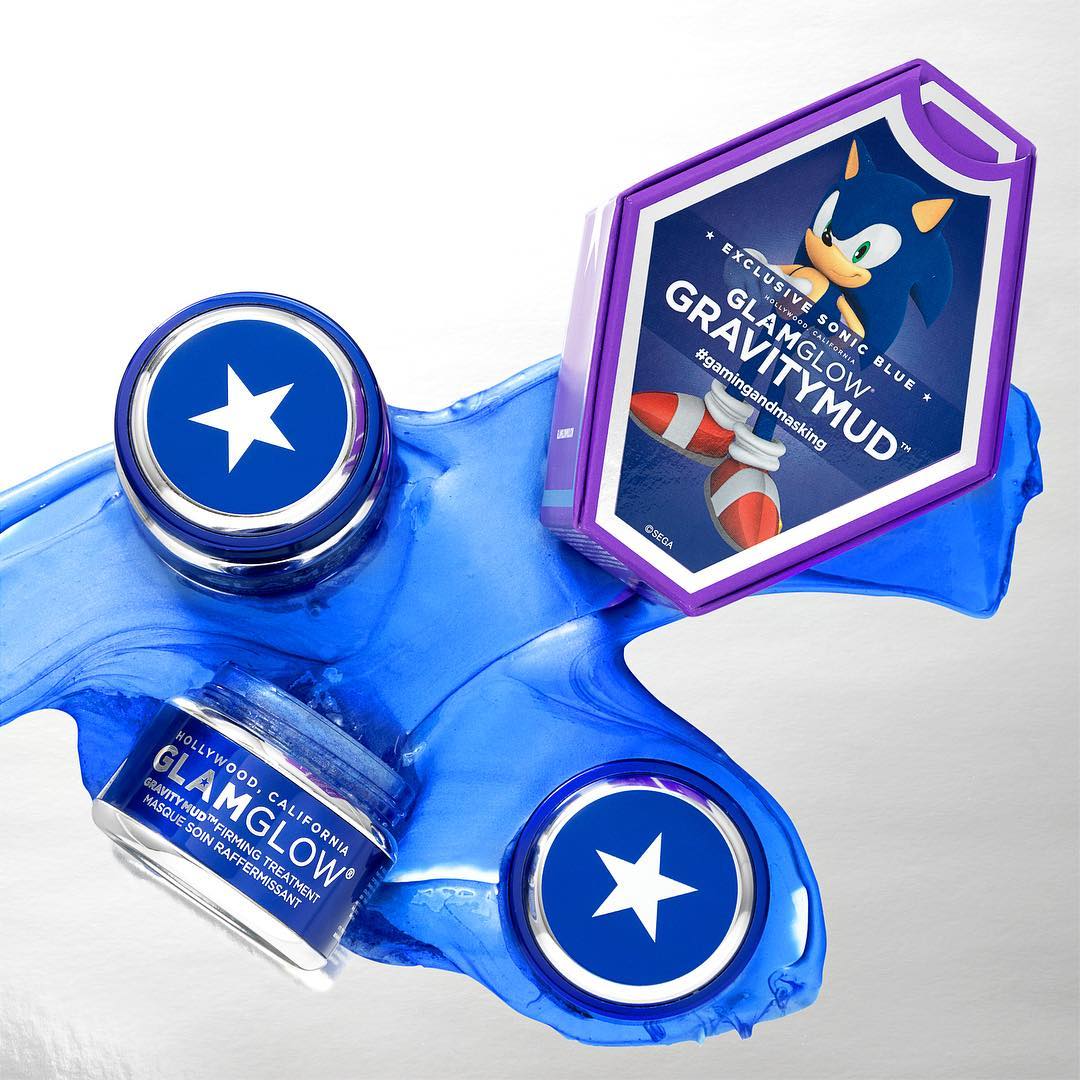 Almost every beauty blogger has been seen rocking the GlamGlow GravityMud Firming Treatment Sonic Blue ($69). But the bright blue mask isn't just great for an Insta pic. After just one use your skin will feel firm and look more defined.
Pro tip: Use the mask as a pre-makeup treatment. It will give your contour extra definition.
[Image: @glamglow]
When Smith & Cult's Nail Lacquer in the shade 1972 launched in September, it sold out in record time. It was originally launched as a limited edition shade, but fans loved it so much there was a huge call on social media for the brand to bring it back. Smith & Cult re-released the shade two weeks ago, but only for a limited time. Snag the rose gold shade here while it's still available.
This mask is so good, Sephora can barely keep it in stock. Drunk Elephant's T.L.C. Babyfacial ($80) gently resurfaces skin and exfoliates skin, leaving your face feeling baby soft. It has a high (but safe) concentration of AHA/BHA, which deeply exfoliates and cleanses your pores.
Although this product is technically a mask, it's more like a facial in a bottle. To get the full experience, cleanse with Drunk Elephant Pekee Bar ($28). After cleansing, apply the mask for 10-20 minutes. Follow up with the brand's Marula Oil ($72) and be prepared to glow. You'll see a noticeable difference in the texture of your skin right away.
[Image: @drunkelephantskincare]
Earlier this month, ColourPop launched their first ever pressed powders. These shadows are way different from the Colourpop eyeshadows we know and love. The texture is soft and easy to blend with a brush. There's also a variety of matte shades and super pigmented metallic colors. Best of all, these eyeshadows are available in palette form (finally).
[Image: @colourpopcosmetics]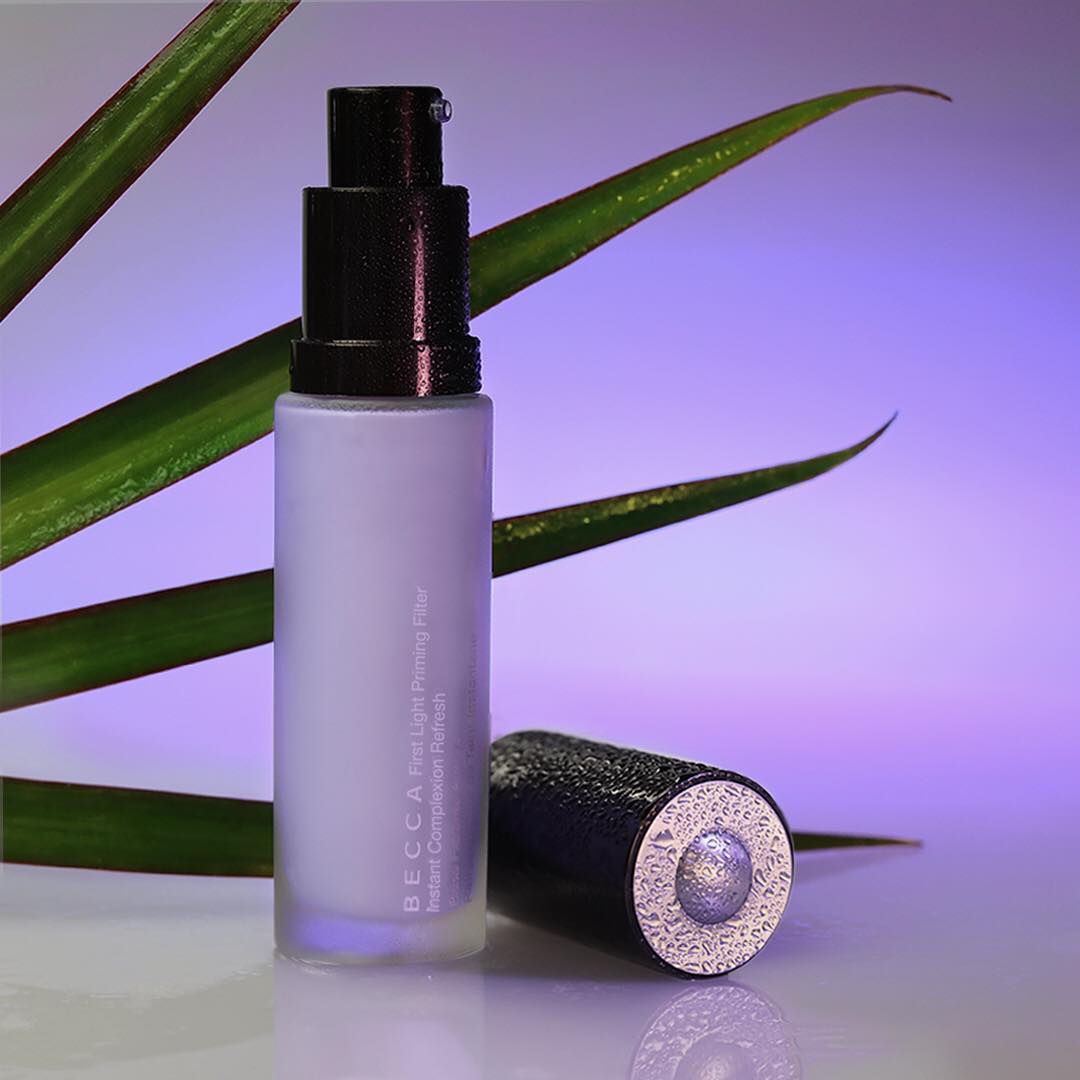 There was a big buzz surround the launch of Becca's First Light Priming Filter ($38). The internet was freaking out regarding the release date. Now that it's on the market, there's no doubt that the product lives up to all the hype. It brightens dull skin and instantly refreshes your complexion. Wear it under makeup or solo for an all-day glow.
[Image: @beccacosmetics]
It's fair to call the Juvia's Place The Saharan Palette the most anticipated palette on the internet. The brand is already a favorite among beauty vloggers thanks to their Nubian palettes. Users are obessed with the creamy and pigmented shadows. That's why the internet went went wild when the brand started teasing their new Saharan Palette on social media. The fun palette is filled with a variety of both matte and metallic colors that pack a serious punch. Be sure to get it on the Juvia's Place website before it sells out.
People can't get enough of this luxurious lip scrub from French Girl Organics. The Rose Lip Polish ($15) exfoliates and conditions your lips at the same time. This little jar of magic has over 70 positive reviews on Amazon. But get you hands on it while you can, it's backordered until March on Anthropologie.com.
The internet cannot keep these liquid lipsticks in stock. The Anastasia Beverly Hills Liquid Lipstick ($20) is available on a variety of websites (like Sephora and Ulta), but there are a few shades that are always sold out. If you ever see Sad Girl or Soft Lilac available, be sure to stock up. These shades are Instagram favorites.
[Image: @miguelghalichi]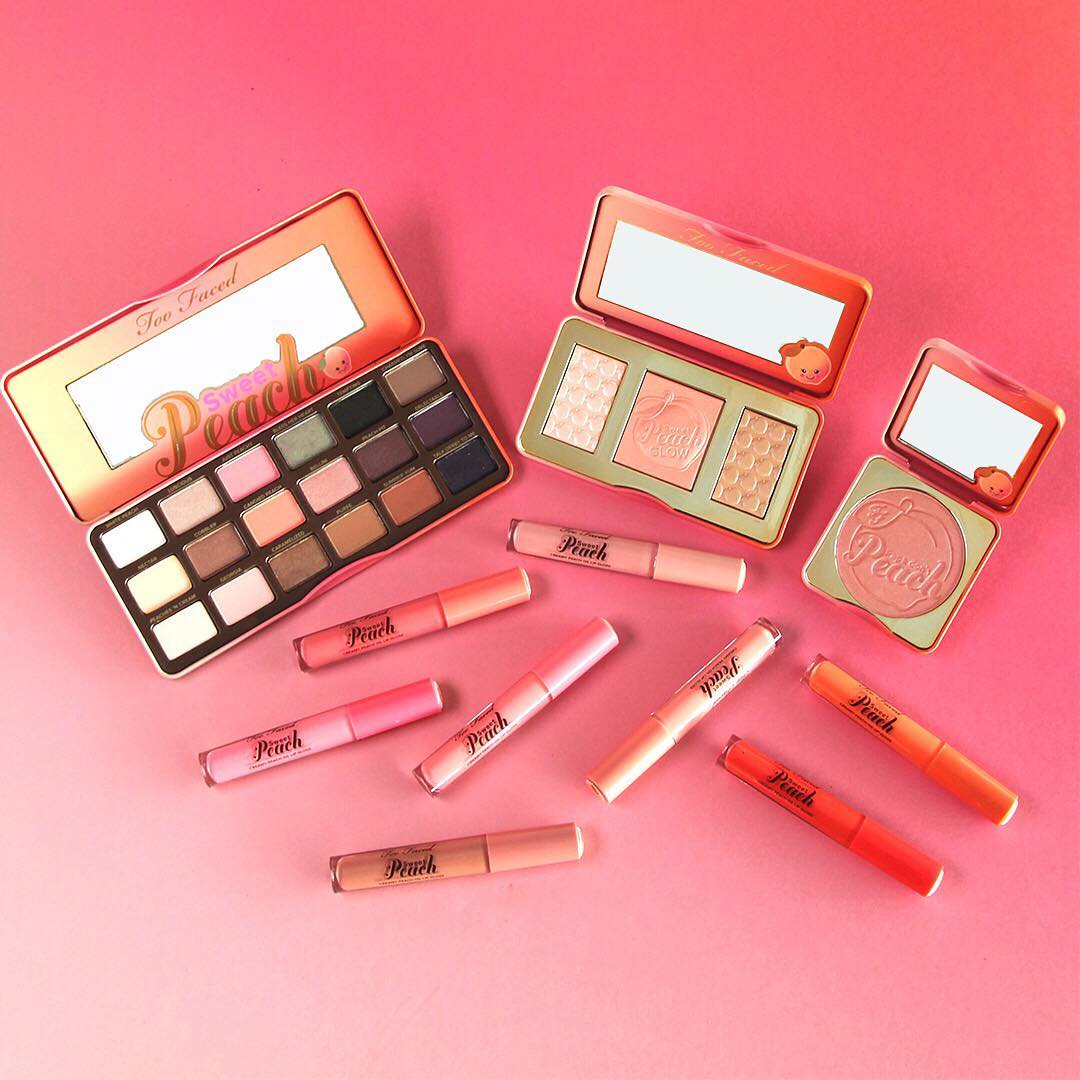 Beauty lovers went wild over Too Faced's Peach Collection. When the Sweet Peach palette first launched, it was impossible to get your hands on it. These days, it's restocked and joined by a collection of other super cute peach products.
[Image: @toofaced]
The unicorn trend isn't going away any time soon. Beauty lovers flipped when Too Faced released this lipstick, appropriately named "Unicorn Tears." The iridescent lip color looks different on everyone, which makes this product super fun to try. So go ahead and unleash your #innerunicorn.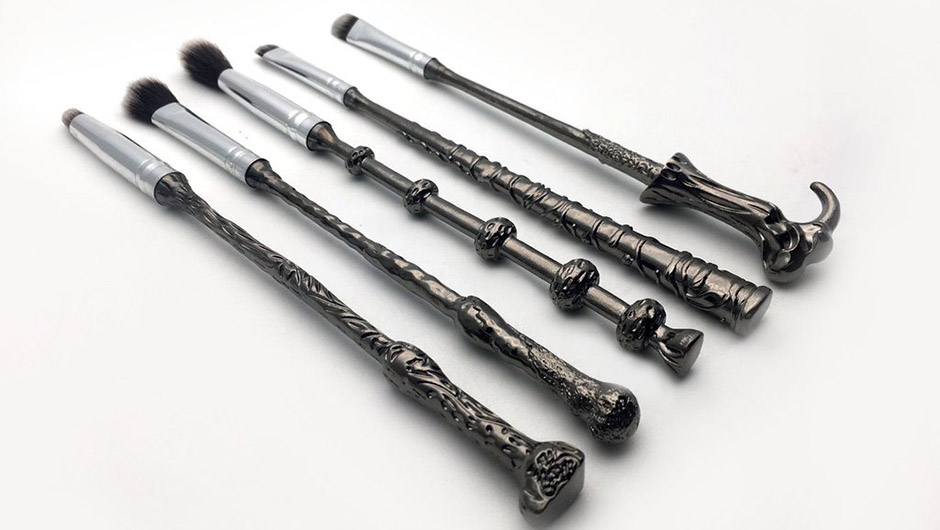 Accio these makeup brushes!!! The new beauty brand Storybook Cosmetics made a set of markup brushes inspired by wands from the Harry Potter series!
The Wand Brush Set ($55) includes five brushes modeled after Harry, Ron, Hermoine, Dumbledore and Voldemort's wands. Unfortunately, they sold out over the weekend, but you can check the Storybook Instagram to find out first about a restock!
[Photo: Storybook Cosmetics]
elf just released their highly-anticipated Beautifully Precise makeup brushes, and the Internet is freaking out accordingly. What's the big deal about them?
They're all under $12 and work insanely well (they're so soft!). Plus, the brushes are vegan and the handles are ergonomic. YAS!
Get them now before they're sold out.
Bitter Lace Beauty, the brand behind *that* rainbow highlighter, is releasing five Halloween-themed highlighters!
OK, so here's the breakdown. There's The Next Supreme, a silver highlighter with purple and green flecks, Hocus Pocus, a purple, gold and green highlighter with a spider pattern, Toothache, a candy corn colored highlighter, Slay a blood splattered-themed product and I Put a Spell on You, the brand's first liquid highlighter!
You can buy all five in a bundle for $132 or individually for $28 (liquid is $30). The collection hits Saturday, October 1 at 3PM PST--mark your calendars!
[Photo: Instagram]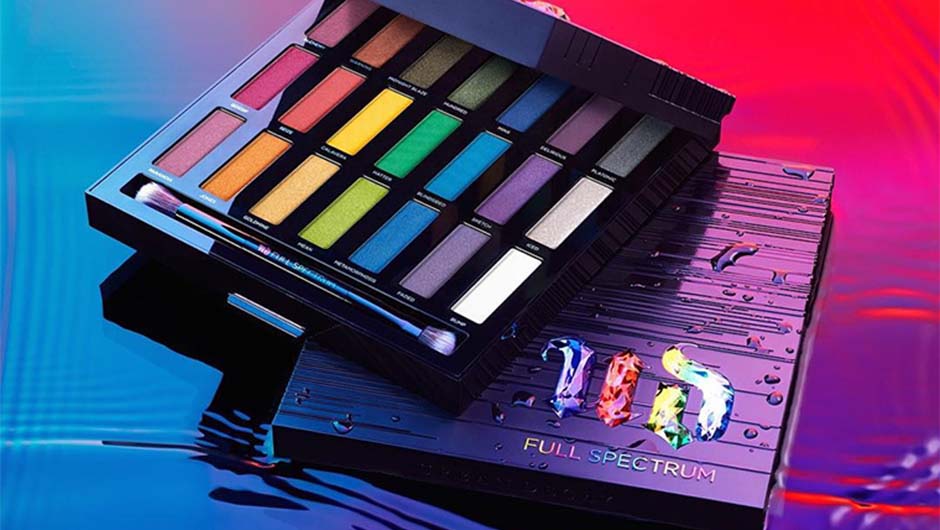 Prepare to freak, Urban Decay has a new eyeshadow palette on the way! The Full Spectrum palette includes 21 different shades in legit all colors of the rainbow (take that, rainbow highlighter!). You can get it at Sephora on October 26 for $58--make your calendars!
[Photo: Instagram]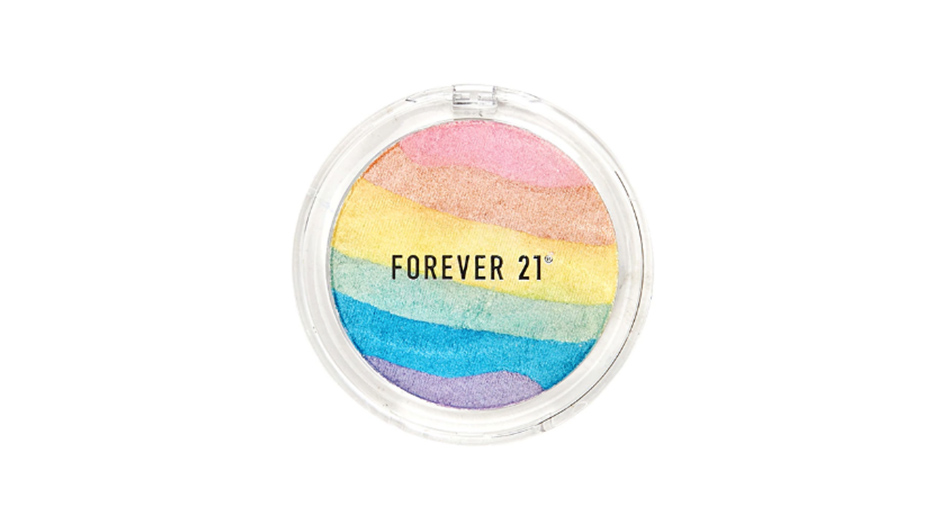 Remember when the Internet had a meltdown over that magical rainbow highlighter? Well, Forever 21 sells it now.
Act fast because the Compact Facial Highlighter ($5.90) most definitely will sell out!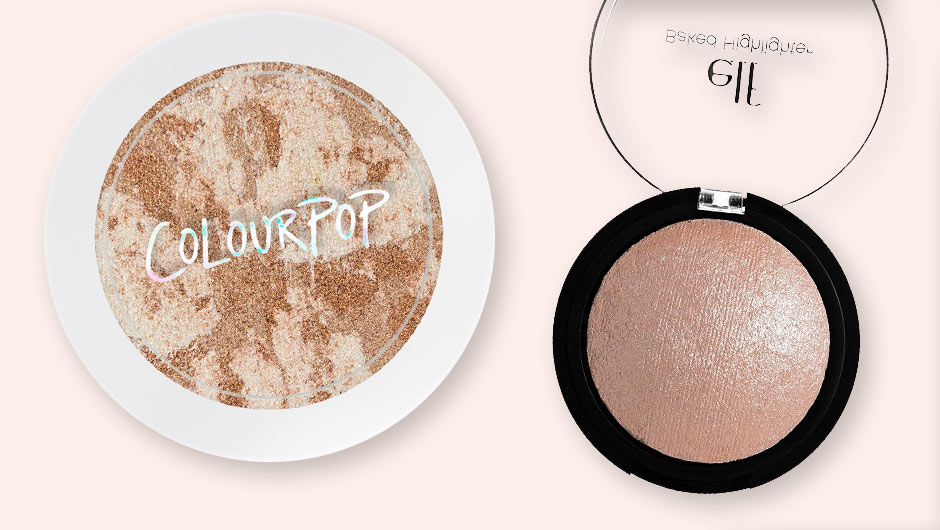 ColourPop's Churro Highlighter
ColourPop's limited edition Churro highlighter sold out in just 1 minute and crashed the brand's site when it went on sale back in June. But highlighter fans rejoice--it is now back in stock!!

The $8 highlighter has a cult following and is definitely worth your money, but if you want to spend even less, we also found this e.l.f. cosmetics one that is basically a dupe. And it's just $4. You're good either way!!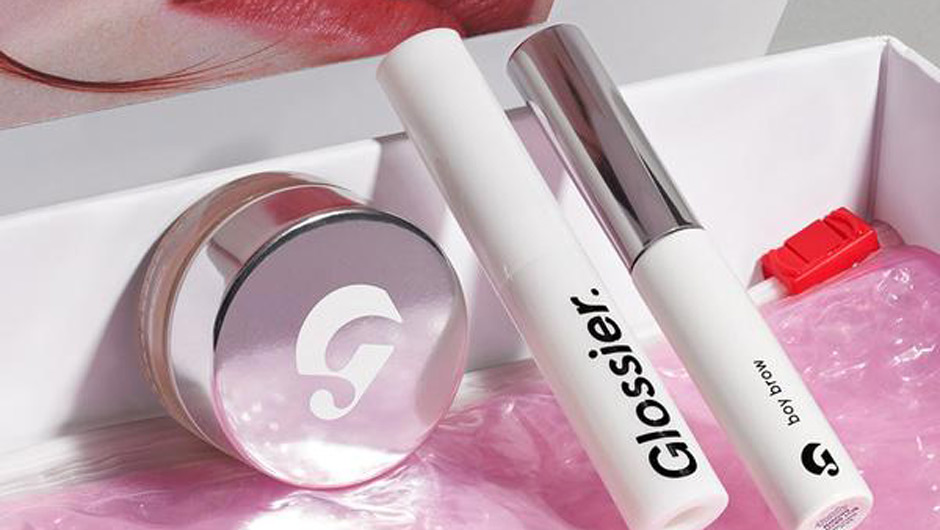 Glossier's Phase 2 Is Back In Stock!
When Glossier launched their first-ever makeup--the Phase 2 set--this March, it sold out immediately. According to Glossier founder Emily Weiss, "The overwhelming demand... totally wiped us out." Not a bad problem to have, and one that Glossier has had to get accustomed to lately.

The 3-part set includes their cult Boy Brow, and all-in-one brow product that had a 10,000 person wait-list, when it launched last year, the revolutionary Stretch Concealer (a dewy concealer that actually stretches to your skin so you don't get awkward creases or lines), and Generation G lipstick (billed as THE modern lipstick).

Well, we've got huge news for the Glossier fan club: the Phase 2 is now back in stock! Get one here before they sell out again.
You've probably seen Glossier's Balm Dotcom skin salve all over Instagram. Well, today, you can buy three new flavors of the cult-favorite balm: Rose, Cherry and Mint! The balms have the same formula as the original, with a few perks. Rose and Cherry have subtle pink and red tints while mint keeps things fresh with a hint of menthol for a cooling sensation. All three have mood-boosting fragrances and, if they smell half as good as the Coconut flavor, they are sure to put you in an excellent mood, trust.
Shop one for $12 or buy all three for $30.
[Photo: Glossier]
This Smith & Cult lip gloss is just that--cult. If you've seen it in your Instagram feed that's because beauty bloggers are obsessed and keep posting #nailfies with it. The brand was founded by the same woman who started Hard Candy back in the day--so that might explain why it's such a magnet for beauty junkies.

[Photo: Instagram]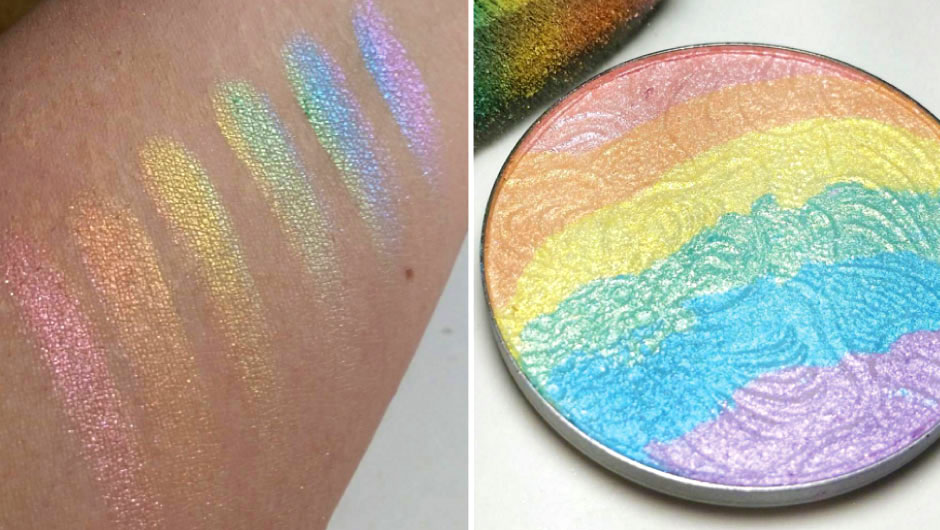 Etsy seller Bitter Lace Beauty sold out of their "Prism" rainbow highlighter after Reddit users discovered it and the Internet basically imploded over its magical unicorn powers.

Bitter Lace will be restocking the palette, which blends in to a silvery mint-grey, for $22 soon.

[Photo: Bitter Lace Beauty Instagram]
There are so many liquid eyeliners to choose from and it can be quite daunting to pick a winner. Luckily, Pinterest has done the work for you! The most pinned eyeliner on Pinterest is Stila Stay All Day Waterproof Liquid Eye Liner ($22). Larkin Brown, Pinterest researcher and style expert, says, "This is a top pick on Pinterest because of its saturated colors, quick-dry formula, and staying power on even the oiliest skin." Plus, it comes in 15 different shades!
[Photo: Sephora]
Kylie Jenner's Lip Kits ($29), which include one matte liquid lipstick and a corresponding lip pencil.

Get it on eBay.
Benefit's They're Real! Push-Up Liner ($24) has been called a "miracle liner" because you can get closer to your eye than ever before.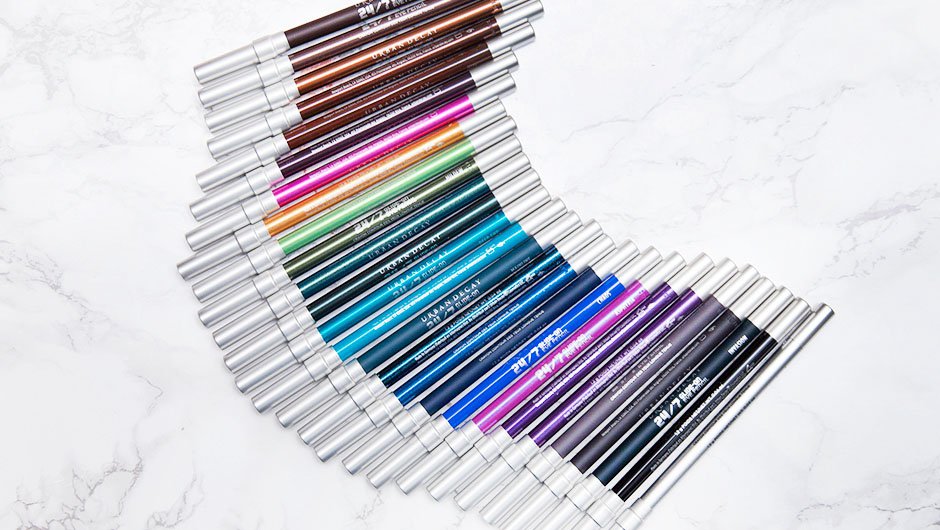 Urban Decay sells one of these Urban Decay's 24/7 Glide-On Eye Pencils every 10 seconds.
This UD XX 20 Years Of Beauty With An Edge ($375) is the vault to end all vaults.
SheFinds receives commissions for purchases made through the links in this post.