2018 is already shaping up to be a difficult year for Ben Affleck. The actor recently ended his year-long relationship with Saturday Night Live producer Lindsey Shookus and is currently in rehab following a recent relapse.
But things do appear to be looking up for the Batman star…
E! News reports that Affleck just reached his 30-day mark in rehab and we've learned that he is "committed to getting better" and staying sober.
Splash
Affleck began his third stay in rehab on Aug. 22 after his ex Jennifer Garner staged an intervention for him. At the time, Affleck, who has battled alcoholism for years, had been drinking alone and knew he needed help.
"He asked her to take him and she wanted to be there for him," a source tells E!
Splash
Despite his recent relapse and hardships, an insider close to the actor says that he is feeling more positive this time around and that he is using this time to "get to the root of his addiction."
"He has a lot of demons but he wants to understand himself and have the results be different this time. He is committed to staying longer which is a very positive development," the source continues. "He is taking strides to better himself and is hopeful about the future. He is taking advantage of getting help and is happy with the way it's going."
Splash
Another source echoed Affleck's dedication and said that he's trying to be the best man he can be for his kids, Violet, 12, Seraphina, 9, and Samuel, 6.
"He always wants to be the best father and this relapse put his family back in the public eye," another insider tells E! News. "He takes this all very seriously and will continue to."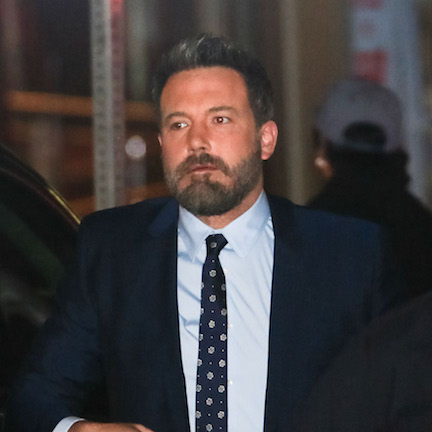 Splash
We're happy to hear that Ben Affleck is doing well and serious about his sobriety.
What do you think about Ben's recent stint in rehab? Let us know in the comments below!