Who ever said beautiful skin had to come at a high price? There are hundreds of beauty and skincare products that promise to give you radiant, younger-looking skin at a price tag upwards of $100. But, you can bring your complexion to its very best self without breaking the bank. There's a cream you can get at just about any drugstore that will tackle those fine lines and wrinkles for you for just $14. And the best part is, it works while you're sleeping.
Introducing the CeraVe Skin Renewing Night Cream – an affordable nighttime moisturizer that every woman should test out. Use it if you want your skin to look more youthful, hydrated and refreshed each morning when you wake up.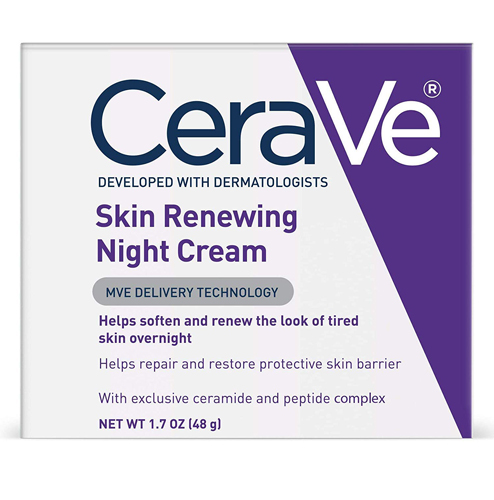 CeraVe Night Cream for Face ($13.98)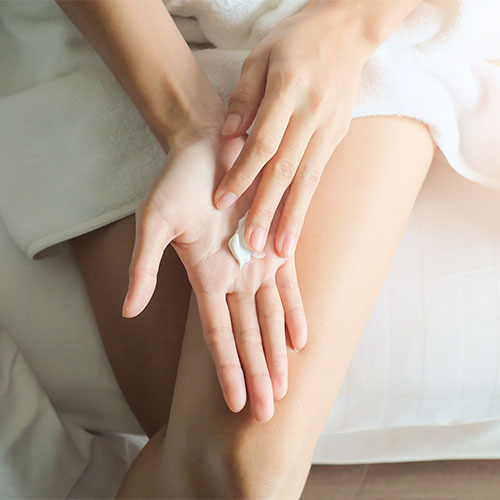 What The Best Affordable $14 Night Cream Does
CeraVe developed its innovative Skin Renewing Night Cream with dermatologists, who designed it to work with your natural circadian rhythm while you sleep to restore your skin overnight, while it's at its most receptive state. It uses a patented MultiVesicular Emulsion formula to ensure that the moisturizing ingredients, which includes hyaluronic acid, are delivered to the skin slowly over time. The result is a more energized, youthful appearance when you wake up.
The Skin Renewing Night Cream also strengthens the skin barrier using three vital ceramides to help the skin retain its youthful glow throughout the day.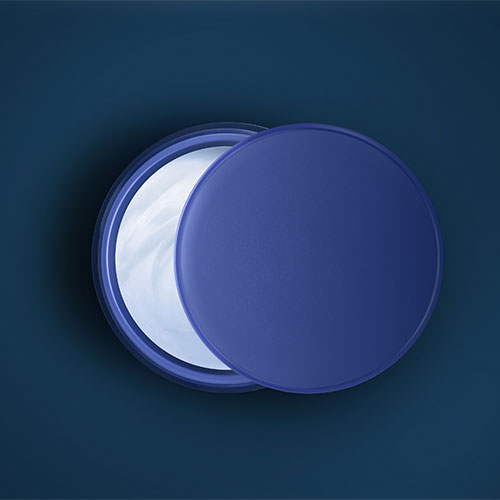 Key Benefits Of The CeraVe Skin Renewing Night Cream
- Uses a ceramide and peptide complex to reduce the look of fine lines and wrinkles and support skin elasticity
- Cleanses and moisturizes skin while reducing the look of tired skin while you sleep
- Hydrates the skin and helps to retain the skin's natural moisture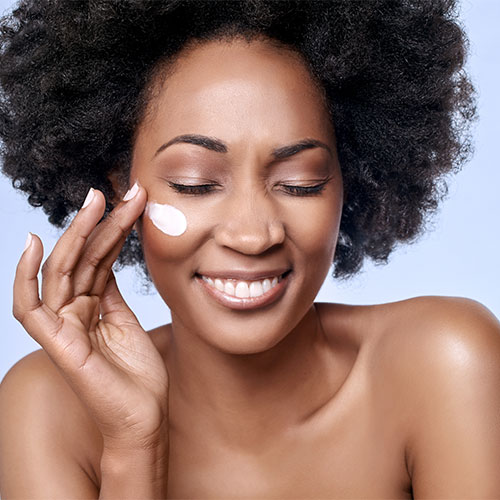 Shutterstock
Promising Reviews
"I love how hydrating this face cream is! Using it every night helped keep my skin moist and bright during the winter. After switching to more hydrating products like this lotion, my acne cleared up as well. It turns out that more moisture was exactly what I needed. Don't worry if it looks like some product is missing in the tub; it looks the same when you get it from any grocery or big box store. The tub is never actually completely full when you get it. It seems like it's not much, but one of these tubs lasts me around 3 or 4 months using it nightly. I would recommend this to anyone with dry or normal to dry skin looking for a thicker cream that doesn't leave your face feeling sticky." - Amazon Customer
"This is such a great value! I have extremely dry skin and I live in a very dry climate. I find this cream to be very moisturizing - as good as high end department store lines like Kiehls which cost 5 times as much. I wake up and my face isn't tight and dry like with so many other face creams I have tried. I am also allergic to lots of stuff, including man-made fragrances so having no fragrance is great. I will be buying this again." - N Drew
"I have started using differin which has caused my skin to be extremely dry. I was looking for a new moisturizer and decided to order this night cream hoping it would help soothe my poor skin. After one use my skin already looked so much better, it adds a plumpness to my cheeks and a glow. I've never seen such fast and obvious results from a moisturizer before! I can use this during the day as well, I just do a thinner layer. It doesn't interfere with my makeup at all and in fact helps stop my foundation from falling into wrinkles throughout the day. My skin feels so soft now too, I definitely will be repurchasing!" - Chessy
SheFinds receives commissions for purchases made through the links in this post.